Half an hour after the Supreme Court announced its historic 5-4 decision to make marriage equality a 50-state reality in the United States, it became apparent to our entire Autostraddle dot com staff that we weren't going to be able to do anything but cry and laugh and cry some more all day today. Such jubilation! Such celebration! So many tears! Here are the 25 things that made us cry (and cry-laugh) the most (in no particular order).
1. Justice Kennedy's majority opinion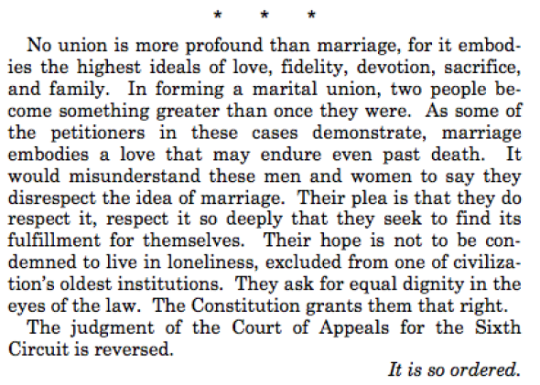 2. President Obama's speech
3. The White House changing its social media profile photos
4. This mental image of Joe Biden
https://twitter.com/JillBidenVeep/status/614439317558181889
5. Congressman John Lewis's response
Races don't fall in love, genders don't fall in love–people fall in love. #SCOTUSMarriage

— John Lewis (@repjohnlewis) June 26, 2015
7. Deep south states issuing marriage licenses to gay couples
Special note: this first picture features SARAH, former Managing Editor of Autostraddle.com!
The second same-sex couple to legally wed at Fulton County courthouse fills out paperwork while choking up. #gapol pic.twitter.com/FwRXvn7Q9F

— Greg Bluestein (@bluestein) June 26, 2015
Beatrice Cantu and Siria Jones first same sex couple to get married @hidalgocounty. Congratulations! pic.twitter.com/mK9RG1Wagt

— Hidalgo County (@HidalgoCounty) June 26, 2015
Now @MeganBarry2015 officiating for Lisa Howe and Wendy Holleman pic.twitter.com/C1h3HiCwxO

— Steven Hale (@iamstevenhale) June 26, 2015
8. Notorious RBG Memes
https://vine.co/v/eJzhTFvLK0K
Sharing this picture of our host, @kristinnoeline, and her wife, @jennyowenyoungs, just feels especially right today! pic.twitter.com/8xkZwaTtUm

— Real LGBTQ+ Stories (@FirstPersonPBS) June 26, 2015
10. Taylor Hatmaker's insight
https://twitter.com/tayhatmaker/status/614445831261818880
https://twitter.com/tayhatmaker/status/614490861267607552
https://twitter.com/tayhatmaker/status/614481658406768640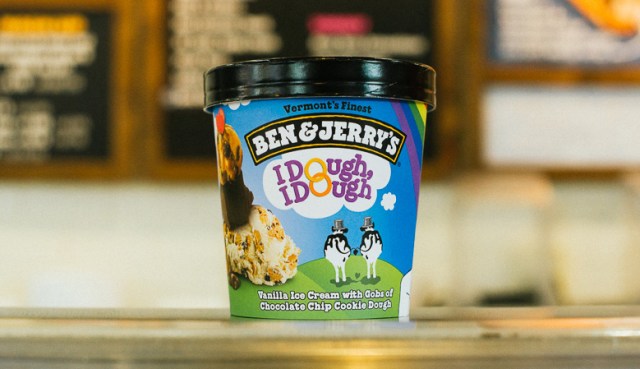 364 days a year, we hate big gay branding. But today? Today is not like those other days. Also ice cream is delicious.
12. The true reality of marriage equality
This is what #MarriageEquaility looks like. I know, I know. Western civilization is crumbling. pic.twitter.com/tjkmrXYXwC

— Tom Gibbons (@dthomasg) June 26, 2015
14. Chick-fil-(g)a(y)
Those people ate all that Chic Fil A for nothing.

— Evan (@elsplice) June 26, 2015
15. Laneia and Megan's wedding photos
https://instagram.com/p/4Zlh0VhFZD/
16. Vox's visual marriage equality retrospective
17. Samira Wiley's Mom
18. OMG Seattle!
BREAKING:#Seattle Shutting Down Streets To Paint Crosswalks With Rainbows. #LoveWins! pic.twitter.com/q8DLQp63hh

— seattle (@Bipartisan206) June 26, 2015
19. Supergay Superheroes
At a Dallas comic book store. #SCOTUS pic.twitter.com/jAdx9DRWc6

— Michael Li 李之樸 (@mcpli) June 26, 2015
20. The first couple to marry in Dallas County
First couple to get marriage license in Dallas County. They have been together 55 years. @CBSDFW pic.twitter.com/92ri2sTEUc

— Arezow Doost (@ArezowDoost) June 26, 2015
21. Mari's wedding photos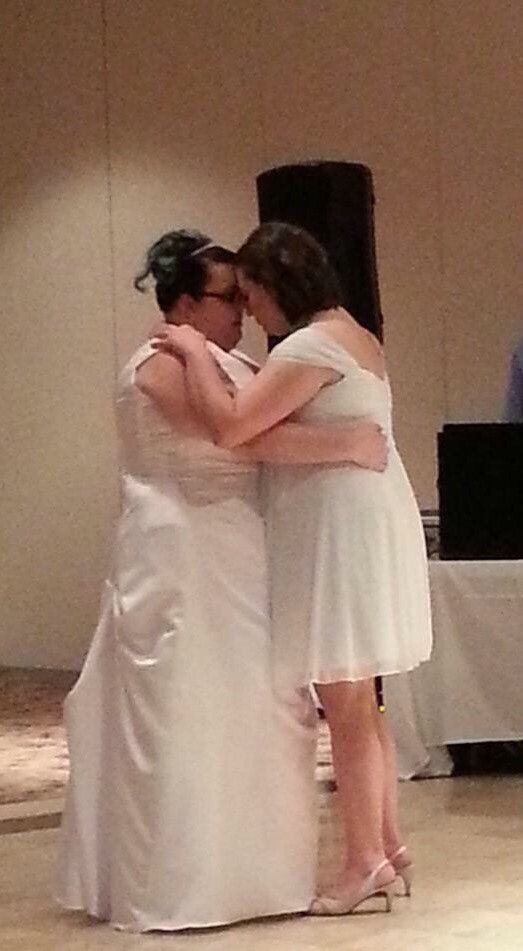 22. President Obama calling Jim Obergefell
23. This Republican commentator
Who was moved to tears by the response of gay people outside the Supreme Court.
24. Robin and Carly's wedding
25. This meme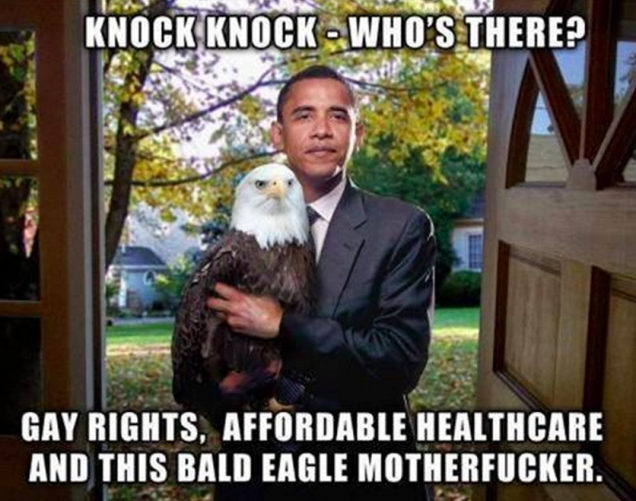 26. Aja & M's Wedding Photos
https://instagram.com/p/4Z3ZEbgyDo/?taken-by=dearjonesey
27. Lauren Morelli and Samira Wiley being adorable
28. This Video
29. Gabby and Laura in D.C. for the big day
"Gabby and I just got interviewed by Univision and when they asked how we feel about the marriage decision, Gabby pulled a Selena and said "Estoy muy excited."" – Laura
30. YOU GUYS
It is so ordered! Stay hydrated and have one hell of a Pride weekend! We fucking love you!