Step One: Locate Your Musician
Generally speaking, musicians can be found at local music venues holding a musical instrument, at music shops buying a musical instrument, or at a bar with other musicians talking about musical instruments. On rare occasions, they are also found reading comic books, sitting in fancy chairs, or casually tossing back their hair. This is how they express their non-musical creativity.
Step Two: Court Your Musician
Now that you've located Your Musician, it's time to start an engaging conversation. Let them know that you, too, share similar interests. Ask them what music you "should be listening to," and let them explain the differences in sound quality between digital and vinyl. When all else fails, ask them what they think of Spotify.
Step Three: Move In With Your Musician
If you've been talking to them about vinyl as I suggested, you've definitely gone on at least four dates by now. Sparks are likely flying. It's time to move in! Space will need to be made for guitars, ukuleles, dulcimers, flutes, small drums, shakers, pedal boards, microphones, more guitars, glockenspiels, and forty-seven pounds of plastic guitar picks.
Step Four: Say "Yes" When Your Musician Proposes to You
You've had to move all of your belongings to one small dresser so that Your Musician can have enough room for the above listed items, you've gone to all of their shows within a thirty to three thousand mile radius, and you've inspired new (brilliant) songs just by your (muse-like) EXISTENCE. It is about time that Your Musician asks you to spend eternity with them! Your Musician may, at first, hem and haw about this level of commitment—they are, after all, used to a life of strong independence (see: Kelly Clarkson, Beyonce). Assure Your Musician that lifelong commitment will not tarnish their "I do what I want" rock star image (see: Kelly Clarkson, Beyonce).
Step Five: Explain the difference between "Wedding Venue" and "Music Venue"
Now that you've said "yes," it is time to pick a wedding venue. Explain to Your Musician that while a music venue is where music is often played, a wedding venue is a place where—
Step Six: Forget It, Just Have Your Wedding at a Music Venue
Having your wedding at a music venue will inspire greatness from Your Musician. The surroundings are familiar. Graffiti on the bathroom walls will help them breathe easier. They will have music stands to shuffle around when they feel tense. Trust me, have your wedding at a music venue.
Step Seven: Have a Casual Dress Code
Your Musician will probably have a lot of Musician Friends. Musician Friends don't like to be told what to do. How could they?! They've been busy setting fashion standards with ripped t-shirts and meat dresses for years. By keeping the dress code casual, you'll allow for an incredible parade of beards, tattoos, suspenders, and fedoras to surround you on your special day.
Step Eight: Let Your Musician Guide the Photos
Your Musician is used to having their photo taken. They are, after all, a rock star. Allow them to help you understand the true potential of wedding photos. They come from a long line of predecessors who will inspire them to greatness.
Step Nine: Open Bar
This has nothing to do with Your Musician. This also needs no further explanation.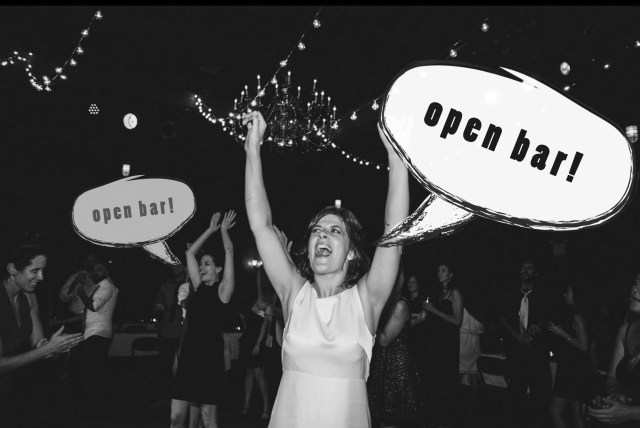 Step Ten: After It's All Over, Write A Satirical Article
So, here you are, at the finish line. You fit dozens of guitars in your home, you learned new things such as how speaker placement affects sound quality and why the landscape of the music industry is rapidly changing, you made sure that "Since You've Been Gone" was included on the artfully-crafted wedding dance playlist, and you got tastefully liquored up in your wedding dress.
You also totally tricked a musician into marrying you. Good work.
Now, reach out to your favorite, world-renowned, totally badass website and ask if you can help future generations of tiny queers by writing a step-by-step guide to hook-line-and-sink-her. Tada!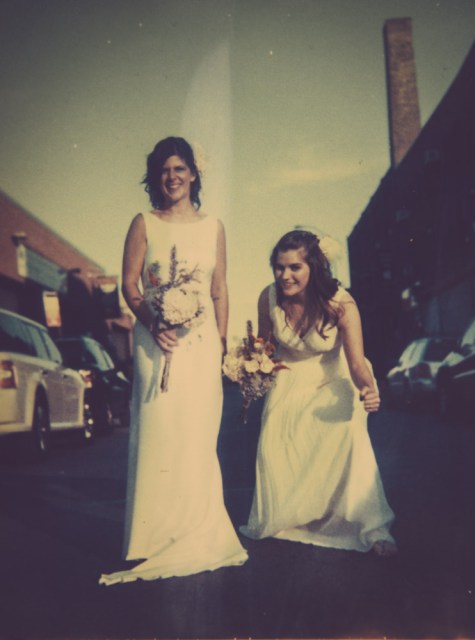 Post-Script: Planning to have babies? Bonus points if Your Musician is already prepared with maternity & baby wear!