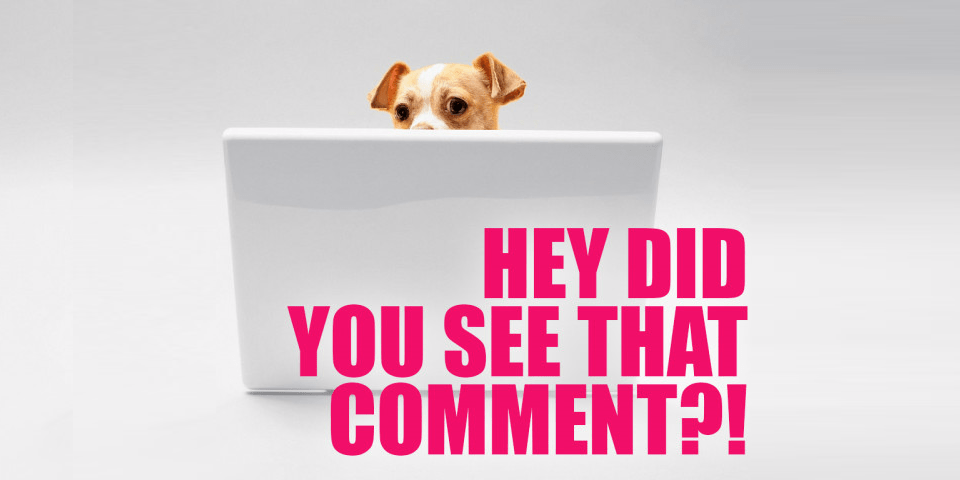 Hi there, fireflies! What's YOUR go-to karaoke song? Mine is Fat Bottom Girls, by Queen.
This week, the Sunday quiz asked the most important question: Which lesbian TV trope are you?
Will brought us an illustrated guide to myths about testosterone and fertility.
Finally! An Emmy nomination! For MJ Rodriguez!!!!
Kayla guessed which karaoke songs each L Word: Generation Q character would sing. I'd like to add that halfway through belting out Closing Time at the end of the evening, Finley probably drops the mic and runs after her friends, who have started to leave the building.
Nerdy and happy about it? Not sure where to find your people? Good news! We're everywhere!
KaeLyn and I…are very different types of Capricorns!
Finally, I am SO excited for this new A+ series, Spaces and Places!
And then there were your comments.
---
On Quiz: Which Lesbian TV Trope Are You?
The Sarah Connor Chronicles Award to Laura and msanon: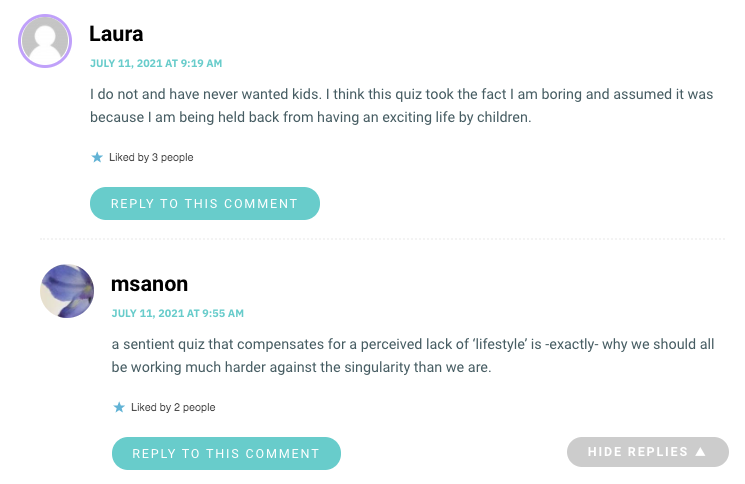 On Pop Culture Fix: Stephanie Beatriz Is a Non-Magical Disney Heroine In the Enchanted "Encanto":
The Strong Female Role Model Award to TV, Margaret, and Caitlin:
On The L Word: Generation Q: What Every Character Would Sing at Queer Karaoke Night:
The Headcanon Award to Lu:

On Amity Smooches Luz as "The Owl House" Breaks More Disney Ground:
The Simply The Best Award to Pallas:

On No Filter: Imagine Someone Looking at You Like Leisha Hailey Is Looking at This Dog:
The Prestige Publication Award to Kristana:

On Dating a Librarian Is The Best Thing To Happen To My Bookshelves:
The Both Sides Now Award to KatieRainyDay: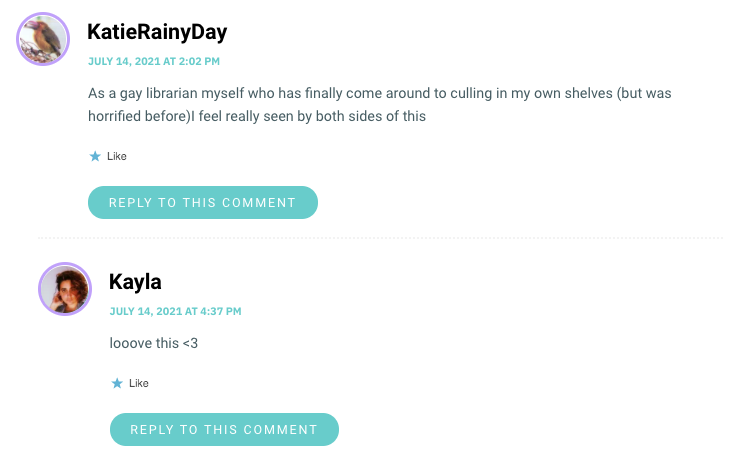 And on Pop Culture Fix: Legally Blonde's Writers Trample Best Rumor of 2021, Say Ending Was Always Straight:
The I Think I've Always Known Award to Kate:
---
See a comment that needs to be here? Let me know! Tag me [at] queergirl.