by carolyn & riese
Books! They are really great. You just won't believe how great they are. You may think that the Internet's great, but that's just peanuts compared to books. Welcome to Lez Liberty Lit, our column about literary shit that's happening that you should probably care about.
The name "Liberty Lit" was inspired by the short-lived literary journal produced by Angela Chase at Liberty High School in 1994.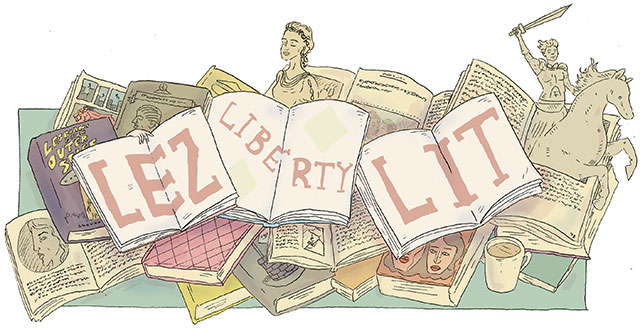 Lit Links
In an interview with The Coffin Factory, Edwidge Danticat, author of The Farming of Bones and the newly released Claire of the Sea Light, discusses her new novel, magical realism and climate change, family and more:
"[A]s I've gotten older, there is a kind of panic that I used to feel about it, which I no longer feel. I think when I was writing Breath, Eyes, Memory, I was worried that it might be the only book I would ever write. I just wanted to put everything I knew at that moment in there, everything I had observed and experienced and then some. Claire of the SealightThen, as time went on and I got a chance to do more and more writing, different types of writing, that sense of panic slowly started to go away. I still feel a sense of urgency, a desire to lose myself in my work, but I started feeling like I could concentrate more on the details, rather than sweep through a story. I think that gradual sense of calm also comes with age. It comes with experiencing more things in life as well. When you're younger, things seem a little more hurried, a little more brash, a little more black and white. As you get older and have more experiences, you become more familiar with the gray areas of life."
The Hairpin has 105 years of Anne of Green Gables covers, including the hideous cover from earlier this year that pictures her as blonde.
Comically Vintage is this week's tumblr that everyone is talking about, and takes panels of old comics out of context with ensuing hilarity.
Remember the Scholastic Reading Club flyers?
Libraries are starting to look to the future with new features that seem to largely focus less on storing books and more on the people who want to access them. Improvements include outdoor reading porches, 3D printers, and, of course, more computers.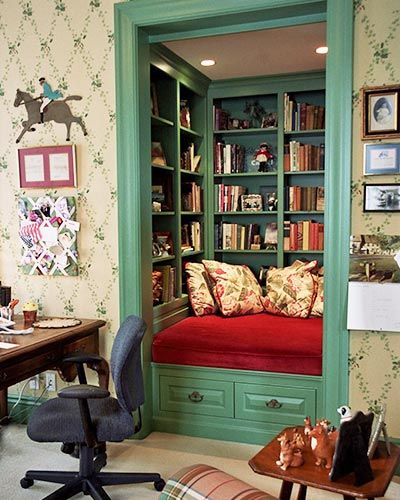 You can read the first two chapters of Malinda Lo's Inheritance online for free.
Lexican is a collection of forgotten words, such as coolth, catercorner and gobemouche.
A new project at Dalhousie University will turn outdated books and journals into building materials.
This is a review of reviews of reviews.
At the Millions, Matthew Gallaway reviewed Choire Sicha's Very Recent History, saying, "With any luck, Very Recent History will help to resurrect the gay narrative, so that we won't need another book like this in 50 more years."
These bookstores from around the world are really pretty.
Jessica Mason McFadden interviewed R. Erica Doyle, author of Proxy, a book of prose poetry, about intersectionality, physics, her work and more:
"I wanted to explore all the ways we could talk about how we bring our bodies together and what that "electricwp_postsfeels like and have it be beautiful and startling and as unsafe as it felt. Our forbidden bodies. I wanted some more of that. I didn't want to euphemize and beat around the bush (so to speak). The role that desire plays is to write with my whole heart. My body wants your body. I am trying to honor something that we are dying for."
At Bisexual Books, Sarah wrote about the six things that need to change for bisexual characters in YA, including less biphobia, more protagonist roles, actual use of the word "bisexual" and more.
Casey the Canadian Lesbrarian reviewed Stealing Nasreen, a novel about a queer love triangle by Farzana Doctor.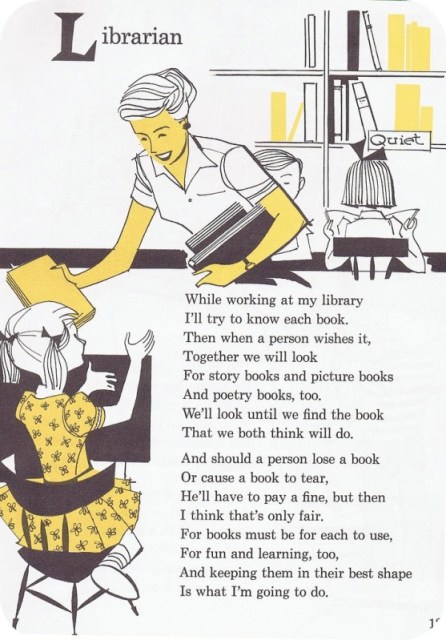 At the Lesbrary, Lena reviewed Roadkill, a detective novel by Alexandra Allred. Marcia reviewed Desire, a short novel of BDSM erotica. Danika reviewed The End by Nora Olsen. Rachel reviewed Pages for You by Sylvia Brownrigg.
At Lambda Literary, Victoria Brownworth reviewed The Woman Upstairs by Claire Messud. Anna Furtado reviewed Battle Axe by Carsen Taite. Courtney Gilette reviewed Freak of Nature, a collection of essays by Kelli Dunham. Monica Nolan wrote about Valerie Taylor and lesbian pulp fiction. Jennie Rathbun reviewed American Hipster, a biography of Herbert Huncke by Hilary Holladay.
Don't forget to check out all the awesome book-related things we published recently: Sindu wrote about going to the 2013 Lambda Literary Retreat. Carmen talked to Ali Liebgott about books and dogs. Carolyn reviewed Canary.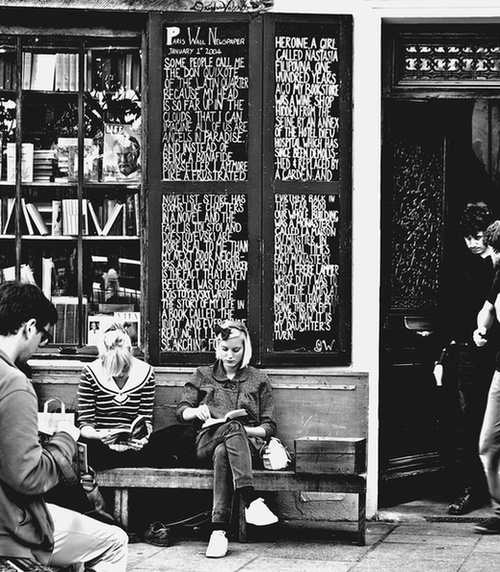 Events To Watch Out For:
September 8, New York: Bluestockings' feminist book club will discuss Assata: A Biography (172 Allen St.), 2:30 p.m.
September 18, Toronto: Queer author and performer Rae Spoon will be at the Gladstone Hotel (1214 Queen St W.), 8 p.m.
September 22, Toronto: Toronto's Word on the Street book festival runs all day today (Queen's Park Circle), 11 a.m. to 6 p.m.
October 19, Toronto: Toronto is getting it's first queer zine fest!
Know of a queer event with literary merit? Send it to us!
What We've Been Reading:
Riese: I read How To Slowly Kill Yourself and Others in America by Kiese Laymon and it was great. It included a few things I'd already read (but were worth a re-read) and an assortment of other essays. There was a lot about hip-hop, including a really compelling piece about Kanye West and his grandmother's husband and black masculinity that I just loved.
Carolyn: I read The Technology of Orgasm, by Rachel Maines, which is partly about the history of the vibrator and partly about the history of hysteria and partly about how a lot of people have been really bad at thinking about sexuality for a really long time. I'm not going to say too much about it because I'm writing a thing that will say tons of things about it, but I found it interesting that many of the problems Maines discusses are still really prevalent in modern discussions of sexuality.