Bow to the queens, friends.
These are the first ladies of jazz, the original divas. There's a pretty wide selection of songs here, from heartbreaking chest-achy stuff to more pop-infused swing for pretending you are in a romantic comedy. This is the perfect soundtrack for a dinner party, or sobbing into your coffee, or gazing into the eyes of a really beautiful girl. It also makes anything instantly classy. Play this mix, and eating leftovers in your underwear is instantly classy.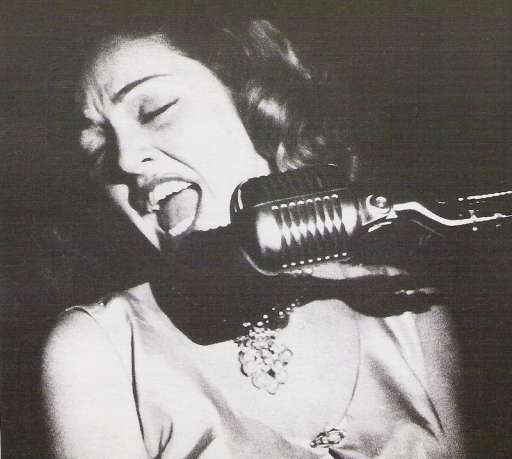 The Queen's Hour
The Very Thought of You – Billie Holiday
Stormy Weather – Etta James
Fever – Peggy Lee
Cry Me A River – Julie London
Perhaps Perhaps Perhaps – Doris Day
I Put A Spell On You – Nina Simone
Dream A Little Dream of Me – Ella Fitzgerald
I Want To Be Evil – Eartha Kitt
Lover Man – Blossom Dearie
Night & Day – Billie Holiday
Sing, Sing, Sing – Anita O'Day
Destination Moon – Dinah Washington
You Belong To Me – Jo Stafford
Wild Is The Wind – Nina Simone
Careless – Sarah Vaughan
I Wish You Love – Nancy Wilson
What A Diff'rence A Day Makes – Dinah Washington
Give Me The Simple Life – Rosemary Clooney
Sunny Side of the Street – Peggy Lee
BONUS: Sinnerman (Felix Da Housecat Cellular Remix) – Nina Simone

Tell me your favorite jazzy tracks below.
Want to suggest a playlist theme? Hit Crystal up on Formspring and someone on the team will make it for you.