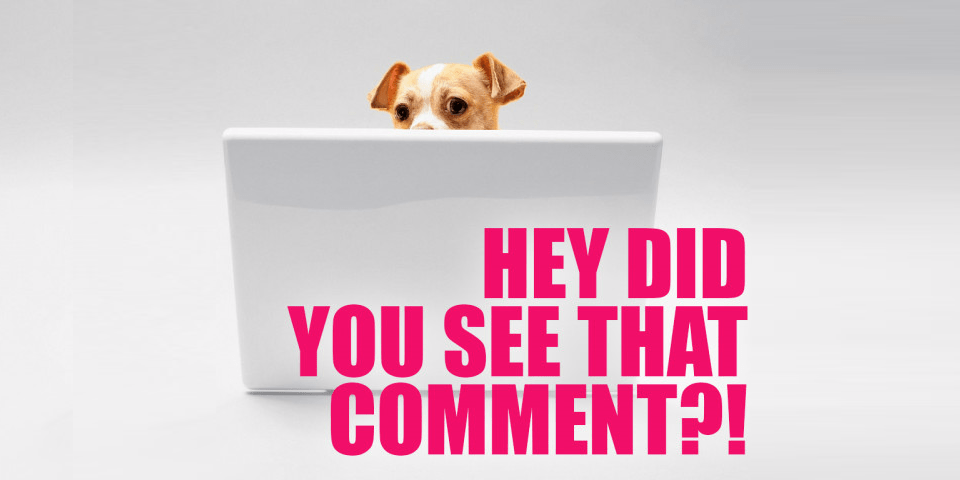 Hi, butterflies and caterpillars! What a week! I love you and I'm so glad that we're together in this strange dimension that is, apparently, reality. Here we go!
This week, Bi+ Week continued to blow our minds with a fantastic essay from A.E. that I could not describe or quantify if I wanted to — you NEED to read it — and also pieces about queer Dungeons & Dragons, being a bisexual sugar baby, an interview with Adrian's ex-boyfriend, a Bi+ roundtable from the team, and more! The writers, Rachel and the whole team really outdid themselves this year.
The winners of the Third Annual Gay Emmys were announced! Unlike the Straight Emmys, I am so excited about every single one of these wins!
Britni says: live your best life! Watch the WNBA playoffs!
Sarah chatted with the author of You Exist Too Much, the bi Arab romance novel you probably need to read.
Drew reviewed Kissing Jessica Stein, a much-debated movie I can't help but love with all my heart.
I think we can all agree that Chef Melissa King.
Finally, read this, from Xoai: What This Trans Survivor Wants J.K. Rowling to Know.
And then there were your comments!
---
On If You Love Powerful Queer Women (and Yourself) You Should Be Watching the WNBA Playoffs:
The WNBAwwwww Award to :), Mathilde and Britni de la Cretaz: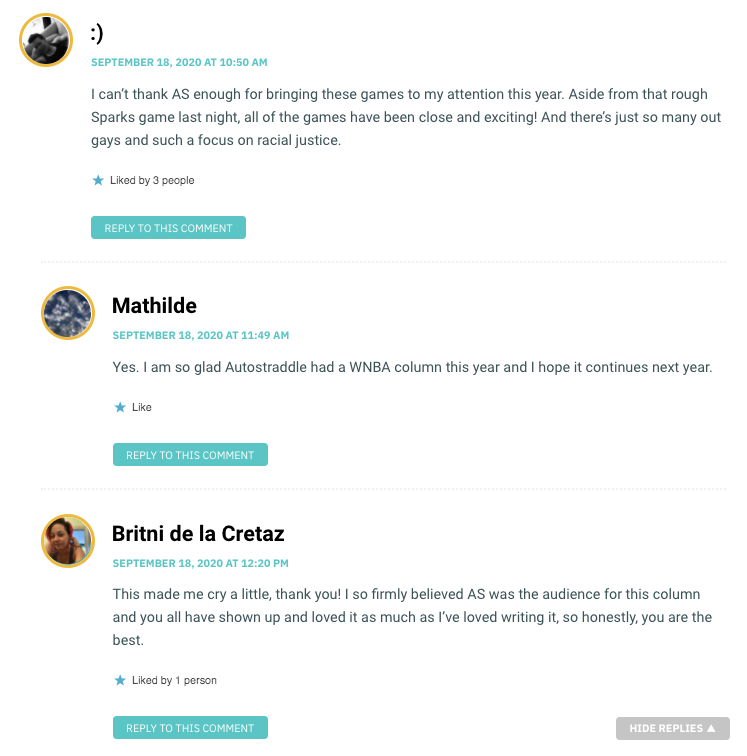 On Dungeons & Dragons: A Great Place to Be Queer:
The Imaginarium Award to Apothenea and Melissa Lusk: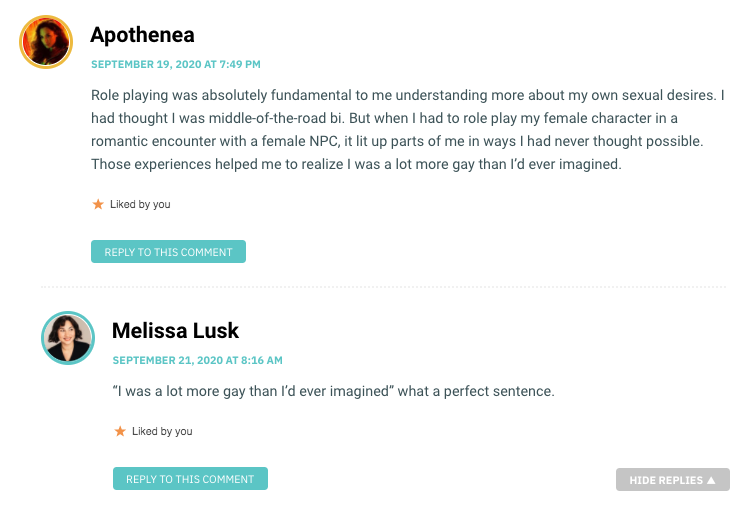 On Am I Bisexual? Is That The Word?
The Welcome Home Award to Vidney Tuesday: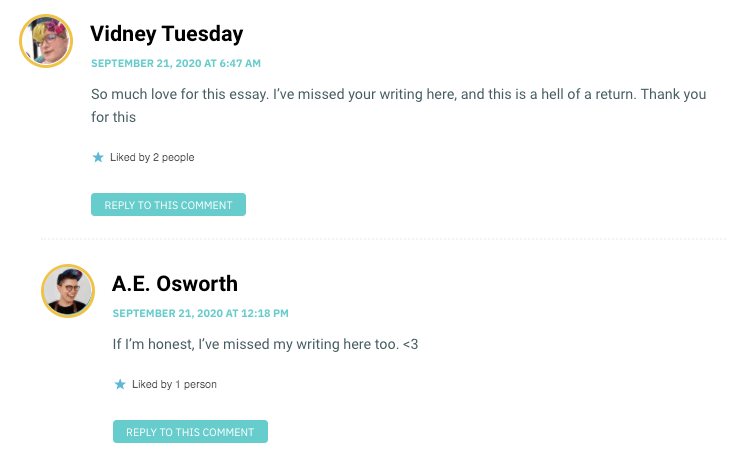 On Sunday Funday Is Making a High Holidays Cheese Plate with Audre Lorde!
The Restoration Software Award to aj:

On How Did We Get Here? 6 Bi People on Coming to Their Identity for Bi+ Week 2020:
The Nineties Kids Will Remember This Award to Didi and Friendly Neighborhood Bi: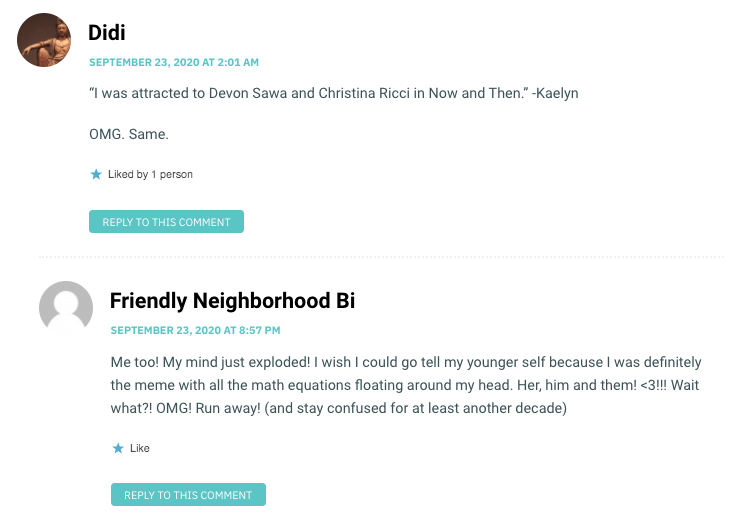 On Pop Culture Fix: Lili Reinhart's DMs Are Filled With "More Quality Human Beingswp_postsSince She Came Out as Bisexual:
The Quality Control Award to Noodlesforever:

And on Lez Try It: Sword Fighting á la Lost and Delirious:
The Anything Once Award to Laura:
---
See a comment that needs to be here? Tag me! I'm [at] queergirl.