feature image via Shutterstock
The first spring after I arrived home from Iraq I was in a long argument with a dear friend. This fight had been building for weeks and it finally managed to get ugly over a phone call. We worked together for an organization and the fight was over minor stuff, mainly about how the organization was treating LGBT people. It just hadn't been processed right over the past year, the sort of thing that happens when two fairly polite individuals don't take time to point out or apologize for small grievances. It happens.
But still, it got ugly. He ended the call by saying something like, "I don't think you actually have as full an understanding of this situation as you think you do, and you know what, I don't believe you're actually a woman trapped in a man's body!"
We hadn't been arguing about anything relating to my being trans, but that just got thrown in. Sometimes when people don't agree with me, this happens. I have a habit of talking politics (sometimes even with folks who don't believe all the same things I do) and when some folks want to point out how deeply foolish I really am – how poorly I perceive the world – they'll throw it a reference to the "woman trapped in a man's body" thing.
But here's the thing: I have never used that term to describe myself. I've used a lot of different narratives to try to understand and to talk about my transness – everything from Bruce Banner's irradiated metamorphosis to the Hulk to Cinderella being magiced into a princess to that scene in the '80s Transformers movie where the devil planet Unicron creates Galvatron from the ruined Megatron to New Testament language about how in Christ I am a new creation. I've thrown a lot of metaphors out there, but never that one.
There's also, I believe, this assumption that all trans people, especially trans women, hate our bodies and are oddly and perhaps dysfunctionally disconnected from our physical forms. That plays into this idea seen in so many dramatic Hollywood shock reveals that trans bodies are inherently horrifying.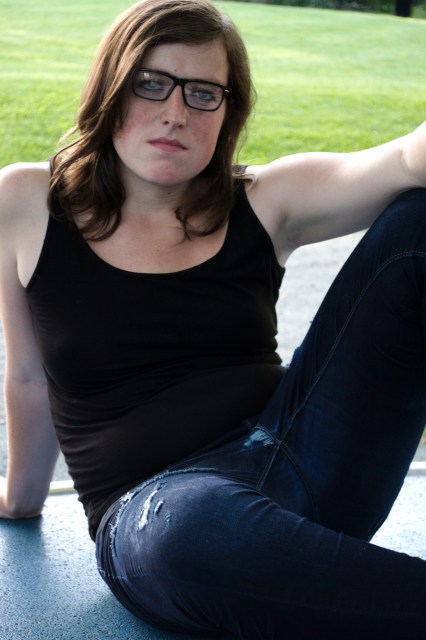 But here's the deal: I both like and am my body. I am a girl, ergo I have a girl's body. It's neat. You know what I think helped me to be comfortable with my body more than anything else?
The US Army.
Back when I enlisted as a teenager, I was an unhappy chick. I was in the neighborhood of thirty pounds overweight, lonely, and quietly miserable. Going off to Basic at Ft. Jackson sounded like an absolute impossibility. When I arrived at Basic, I was a mess. By the skin of my teeth I passed the intro physical fitness test, but I kept falling out of runs and not being able to do enough push ups or pulls ups. One day outside of the mini-PX where we were sent to buy washcloths, soap and cough drops, two of the drill sergeants grabbed me and tore me apart for about fifteen minutes over my weight, my slowness and my supposed love of McDonald's (a place, so we're clear, that I've always thought was gross). During that extended process of my standing stock still as my entire character was hammered away by the drills, I happened to have a thought: I need a body that can run faster.
Then I realized that I could simply take this body that I already have and am, and make it a body that runs faster.
In knowing my body as a thing that belongs to me, that is mine to change or upgrade or mark or piece or whatever, I felt very free. Before I started passing my Army Physical Fitness Tests I wasn't a soldier trapped in the body of a civilian, I was just a crummy runner. By doing the right work, I have the ability to change my body to be what I wanted it to be.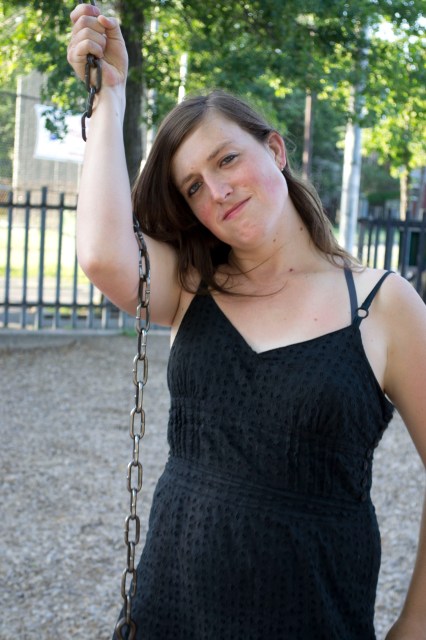 It isn't always easy. Both my transition in the military and to living out as woman were both marked occasionally by middle aged men screaming at me. And sometimes there are limits, limits where it is an effort to find a workaround. Still, it's my body and I can do with it what I please. I can make it run faster, I can make it look prettier. Because it's mine, because it's me, I get to choose.
And that's awesome.
---
Special Note: Autostraddle's "First Person" personal essays do not necessarily reflect the ideals of Autostraddle or its editors, nor do any First Person writers intend to speak on behalf of anyone other than themselves. First Person writers are simply speaking honestly from their own hearts.