Alice Motes
When I went from a rural farming community in south Florida to the liberal feminist homosexual agenda that is Smith College, needless to say a lot of things changed. That first year was a whirlwind of new exciting queer and feminist experiences. So, naturally as a tomboy-for-too-long gender weirdo, I enrolled myself in the first sociology class about sex and gender I could get my hands on and hungrily devoured it. It wasn't until after the class that one of my friends told me the professor was a lesbian. My brain exploded. But she's not butch! And she has kids?! Wait, what? Even though I was being exposed to kids my age of all sorts of gender presentations and orientations and even though I had just taken this gender and sexuality class I still was assuming that this woman was straight! This was the moment when I really started to examine and dismantle my understandings of sexuality and gender presentation (with a hearty dash of ageism awareness to boot).
I didn't realize it until Rachel asked me about this, but I think that this professor's approach in the classroom with queer issues has shaped the way I deal it when I'm teaching Sociology in grad school. She never disclosed her queerness and while some might say that I don't have to disclose my queerness since I am so visibly queer, I resist the urge to share that. Maybe it's my privilege as someone so visibly queer to not feel that obligation to disclose. A friend of mine who says her students assume she's straight says she always comes out to her students at some point as it comes up naturally, but for me there is something about not making it personal – like this is and should be legitimate subjects of conversations without it being personal for me. Ultimately, I think this dynamic is rooted in the idea that queers have sexuality and that an agenda follows from that – like straight people don't have sexuality or an accompanying agenda! Like maybe even though I read really, really gay that if I don't disclose it and try to hit all sides of the argument I can be just ambiguous enough that these kids won't immediately dismiss me as having a personal agenda. So, in a way my goal is to upset my students expectations about me based on my gender presentation just like my professor did.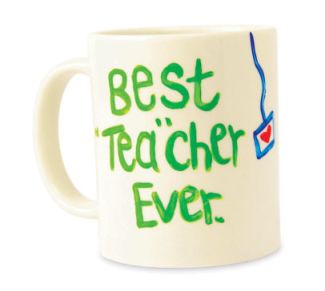 Vanessa
I've always thought of my queer identity as very tied up in queer academia, for better or for worse, because as soon as I kissed my first girl I made it a priority to enroll in as many Gender Studies classes as I could at my school, New York University. The queer community at NYU – and in New York City in general – is large, but I was intimidated to approach most social situations as a newly maybe out queer girl, especially considering I had long hair and a track record of kissing only cis men and identifying as straight. The classroom was an easier gateway, for me, to start exploring the feelings I thought I might be having. And the Intro to Gender and Sexuality Studies class was the perfect place to start.
I had heard from many students, both gay and straight, about the professor who taught the class. People said she was brilliant, funny, and gorgeous. People were right. From the moment I nervously took my seat in the large lecture class at the beginning of the semester and the professor walked in, taking long confident strides to the front of the room, I felt confident that I was in good hands. The syllabus made me so excited; it was filled with Michel Foucault, Leslie Feinberg, Audre Lorde, Andrea Smith. I'd read some of the texts, only heard about others. I hungrily continued to peruse the syllabus. Each week the professor had listed "themes" we would deal with along with the texts we would be reading: theories of desire, the politics of sexuality, queer critiques of second wave feminism, gender and performativity, "homes" vs. "houses", intersectionality, colonial violence, homonormativity… my head was swimming, but I couldn't wait to dive in. I was having a lot of anxiety about my own authenticity at the time – the first girl I ever fell in love with was convinced I was a "confused straight girl," and I didn't have much "proof" to convince her – or myself – otherwise. I wanted to learn everything. This class seemed like a good place to start.
I know that queering the academy can be tricky, and I know there is innate privilege in learning about gender and sexuality studies in a classroom in the ivory tower rather than from learned experiences in the world. But if anyone could teach the subject matter in honest, nuanced, and non-exploitive ways, it was this particular professor. She had been a member of the queer community, both personally and academically, for a long time, and she brought a lifetime of intersectional lived experiences to her classroom lectures (and to her books, which I found and hungrily read on my own time). She became a role model in my mind. She was beautiful, it's true – I don't want to dwell on that because it's not the most important part at all, though her arm muscles were something of a legend amongst the students who took her class and when I lift weights at the gym I still, three years later, do so under the hope that one day I will have biceps that match hers – but as someone who had never really understood the concept of "having a crush on a teacher," she made me realize what the big deal was when it came to that particular trope. It wasn't just her looks that made me crush on her and admire her, though. She was no-nonsense, hilarious, and very kind. I stopped by her office hours a few times to parse out ideas she'd touched on in class and to ask advice about persuing a graduate degree in Gender and Sexuality Studies (which I obviously have yet to do) and she was always warm and attentive.
She was the smartest woman I had ever learned from; in the years since taking her class I've taught friends and lovers certain concepts that I learned directly from her, and whenever they express pleasure or excitement over learning the new thing I credit this professor. One of the biggest compliments an ex-girlfriend ever said to me was, "Well if you learned all that from one professor, it sounds like she did a really great job teaching you." I hope she did. If I have soaked up even a quarter of the things I learned in that introductory class, I know I am a better person than I was before I took it.
Pages: 1 2See entire article on one page