If you got mostly As, you're Andy!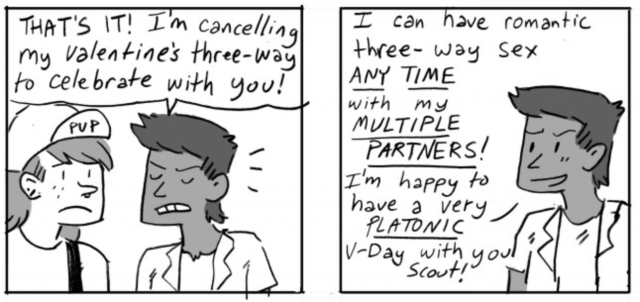 You are a sexy mess but you have a heart of gold! You love and are devoted to your friends even though they frustrate you when they don't just wanna do exactly what you want to do exactly when you wanna do it!
If you got mostly Bs, you're Scout!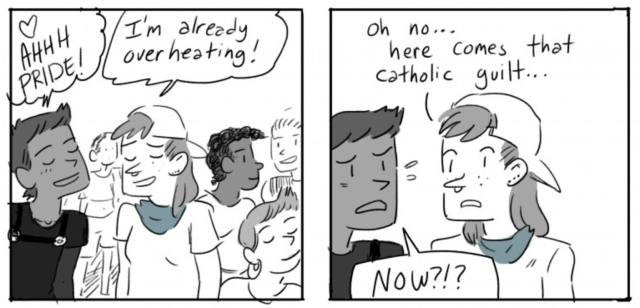 Anxiety mixed with hopeless romanticism makes a tough mix. You have too many feelings. You'll get over your ex eventually, stay strong! By the way, it's really cute how you don't realize how cute you are!
If you got mostly Cs, you're Gwen!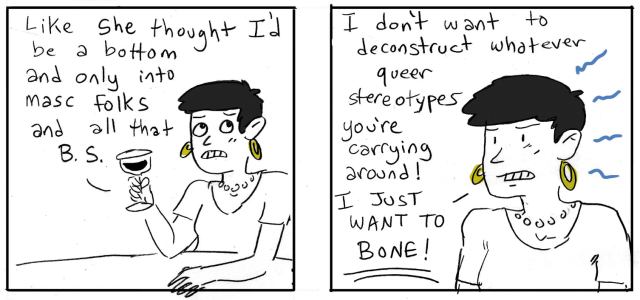 You're successful, opinionated, and don't take shit from anyone – but you're also so kind and understanding! You might worry that you don't look "queer enough" or don't "fit" into the "community," but screw that. You know who you are and so do your friends!
If you got mostly Ds, you're Ari!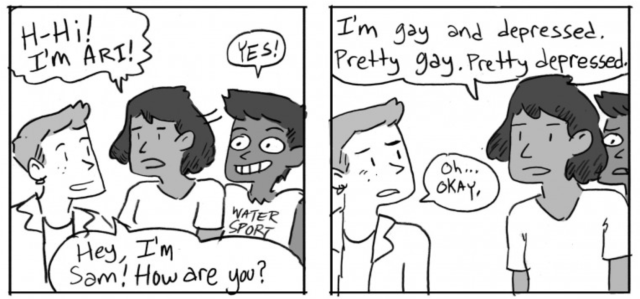 Being human is exhausting and bizarre and you have a critique for every institution. You mostly want to be left alone but treasure your few close friendships. You're comfortable with your introversion and have never experienced FOMO.
Pages: 1 2See entire article on one page