HAPPY SUNDAY FUNDAY! I learned this weekend that eating a bag of Smartfood, a bagel, a frozen coffee, and a bag of almonds will indeed put you into a food coma. Let's get ready to fun-ble!
Everyone Loves Poussey
Even Buzzfeed! And Brittani Nichols.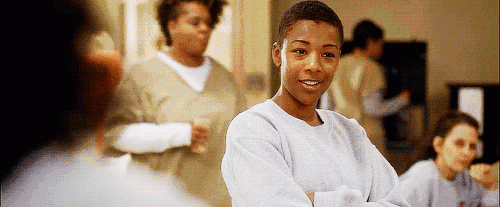 Tina Fey Should Own More Cats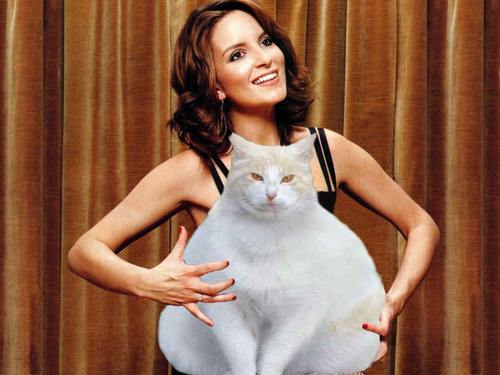 B. Scott and Janet Mock Talk About Identity
From one media maven to another.
Janet:  I assume it must've taken you a long time to come to this place of definition, where you're announcing that you've "welcomed the 'transgender' label.wp_postsWhat led you to embrace transgender as part of your identity?

B. Scott: I feel my spirit is somewhere in between, so I thought that that in between-ness didn't fit the term transgender. I thought that because I didn't want to become a woman that I wasn't transgender but just a feminine gay man. It was hard to pin down, label and classify myself. I had a lot to learn but when I finally read that transgender also meant "neither or both,wp_postsI was like, "Wow, that's me!wp_postsFor the first time, I found something I was included in.

J: I definitely resonate with this process of discovery. When I was a tween, I spent a year or so identifying as gay because that was the only label that was available to me. I had no idea that trans, transsexual or transgender existed to describe my experience, so I grasped at the only definition or label available, which described my attraction to boys. My misunderstanding was also reflective of society's conflation of sexual orientation (your attraction to certain bodies and people) and gender identity (your self-conception, embodiment and expression of gender regardless of assigned sex at birth). How were you able to unpack this?

B: Me being transgender is more about my expression of who I am, and that manifests itself in how I act, how I present myself in terms of hair, makeup, clothing, and my overall essence. My sexuality relates more to what makes my heart flutter. Transgender actually defines me more than my sexuality does. It encompasses my whole essence. It's how my spirit is presenting itself.
I Lack an Imagination
This little girl has enough for 20 of me, though.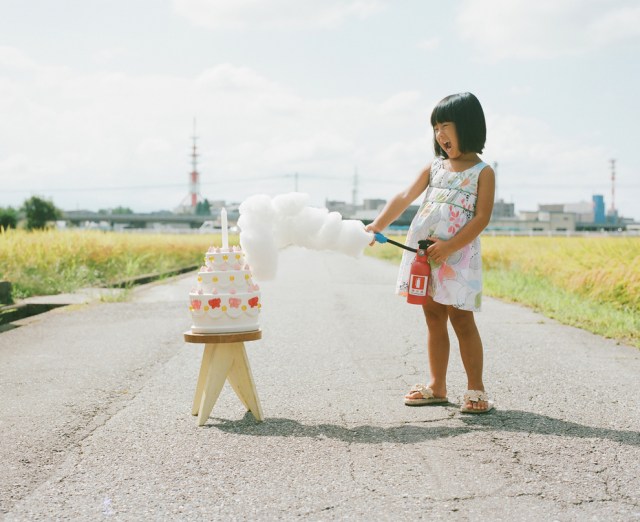 This Lesbian's Off The Hook for Discriminatory Court Martial Charges
LOVE IS IN THE AIR! And no longer in the military court charges file.
A Navy judge dismissed fraternization charges against a female chief petty officer Aug. 7 at a Great Lakes, Ill., court-martial where she'd been accused of an improper relationship with a female petty officer, The Chicago Tribune reported.

Navy prosecutors could not prove the relationship between Chief Hospital Corpsman (FMF/SW) Sabrina Russell and Electronics Technician 1st Class (SW) Jodi Geibel, who entered into a civil union in November, was "prejudicial to good order and discipline,wp_poststhe judge, Cmdr. Charles Stimson, ruled, according to the report.
P!nk Helps Lesbian Proposal
If you ever need a hand with your proposal to your girlfriend, here are your two options: 1. have P!nk propose for you, 2. have P!nk propose for you.
Corgi Finds New Best Friend
Spoiler alert: it's a bunny.
---
If you'd like to submit a tip for the Sunday Funday, send it to carmen [at] autostraddle [dot] com each week by 10 AM Saturday EST.