Happy Sunday Funday! Yesterday I bought a white leather fanny pack that I am pretty sure is gonna change my entire life, and probably as you read this I am wearing it and listening to the Red Hot Chili Peppers and becoming someone new. But enough about me! It's time for good gay news! (That being said: Catch up with us in the OPEN THREAD for this weekend when you're done reading this batch of good gay news. Ahem.)
This Trans Girl Scout Just Sold More Cookies Than You Ever Did, Probably
A grown-ass man was mean to Stormi when she was trying to sell him Girl Scout cookies. The world responded by helping her sell more than 3,000 boxes.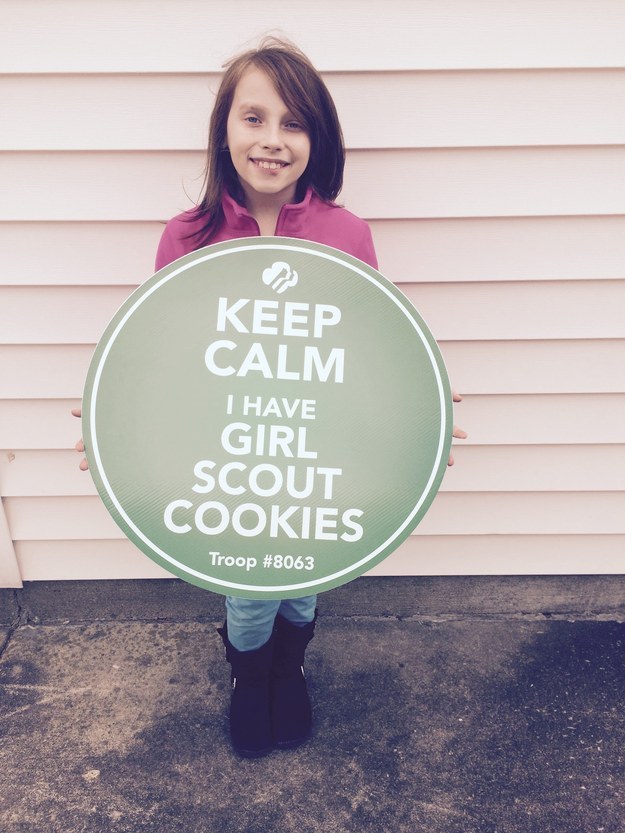 "I want kids like me to know they are perfect just the way they are," said Stormi. "There are people all over the world that love you. Never give up because it does get better."
NY Governor Doing All He Can to Render Ex-Gay Therapy Extinct
New York's legislature is stalling on a bill that would outlaw ex-gay therapy, so Governor Cuomo stepped in and took action on it himself. I believe that's what we call "executive realness," just saying.
"We will not allow the misguided and the intolerant to punish LGBT young people for simply being who they are," said Governor Cuomo, who called reparative therapy a "hateful and fundamentally flawed practice."

The new regulations span multiple agencies. The New York State Department of Financial Services will ban insurance companies from covering conversion therapy for minors. And the state's Medicaid plan won't cover it either, making it more costly for a parent who wants to try converting their kid — something all major mental health organizations agree is damaging and impossible.

Any mental health provider overseen by the New York State Office of Mental Health will now be banned from using the practice on minors or face loss of their state license. The combination of the restrictions should severely limit the availability of the therapy.
The UN Made You Some Stamps
Look at these fucking LGBT rights stamps. (Buy 'em here.)
Gay Marriage is a Little More Legal in Mexico Now
A ruling by the Mexican Supreme Court that a gay marriage ban in Jalisco was unconstitutional just opened the floodgates to marriage equality across the country.
With the ruling it seems likely that the Supreme Court will now side in favor of gays and lesbians if any Mexican state's ban on same-sex marriage is brought before it going forward, opening a path to marriage equality throughout Mexico.

Same-sex marriage was already legal in Mexico City, Chihuahua, Coahuila, Nayarit and Quintana Roo. All Mexican states must already recognize the legality of same-sex marriages performed in those states whether or not their state performs same-sex marriages yet because of a prior Supreme Court ruling.

The Mexican Supreme Court found that Article 260 of Jalisco's state Civil Code "was unconstitutional because it undermined the self-determination of the people and against the right to free development of the personality of each individual."
Violet is a Baby Goat, Here's a Video