Hello, ponies and zebras, and welcome to this week's Friday Open Thread! Yes, it's that time again: we're gonna hang out, bake vegan moon pies, and plan the revolution. JK! (Except actually, if you wanna do any of those things, I am down. I might actually make some chocolate peppermint cookies myself.) This is our weekly space to gather, send love to one another, commiserate with someone, share our happiest memories from the week, and/or post photos of our pets and partners. Let the games begin!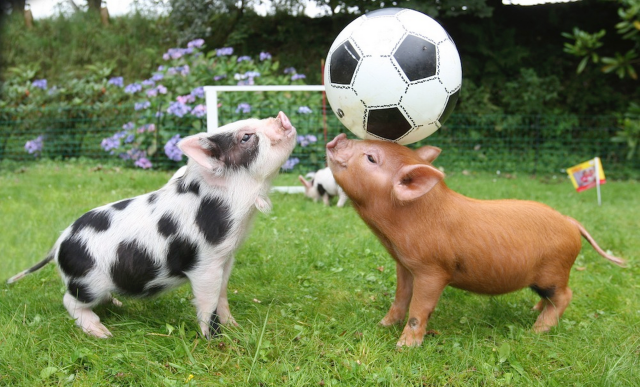 It's Friday, which means by now you've probably accomplished many things. Me? I wrote some stuff, scraped up my knee, drove the Pacific Coast Highway, and — oh, yeah, right — overslept. I overslept every damn day. Y'all, I set my alarm for 7 AM every night and made sure my phone's volume was all the way up and made sure my alarm was set to have a ringtone and tested the ringtone and fell asleep waiting for the ringtone and then the ringtone never came. Every single day my alarm does not go off. How is this possible? Am I turning it off in my sleep? Am I doomed to never be a morning person? Please feel free to theorize about this minor/major problem in my life in the comments.
Also, just while we're being honest, I've also spent the week carving out more and more time for self-care. About two weeks ago I had one of those awesome moments of revelation and now I'm on kind of a kick w/r/t indulging and doing things that feel good and help me recharge, and thus I'm letting myself lounge about, read voraciously, and post Hillary Clinton links to Facebook ten times a day in an effort to live my best life. It's pretty much the best thing I think any of us could do for ourselves, pro tip. Also, I'm on like season three of The Office and nothing hurts.
Enough about me, though. I'm very curious to know what you've been up to! I've missed your darling faces. I've missed being the mad hatter of our weirdo tea party! (Also, did I mention I'm getting really into tea? Oh, sorry, I said "enough about me already.") I've really missed you, and I saw that pic, on Instagram?, your hair looked great. I'm dying to find out what's gone on in your life this week, or how you're feeling, or what you're eating for dinner tonight, or when you're going out, or if your mom called while you were at work or how lucky you are to be dating the best girl, or how you make sure you're in your lane when you're driving. Tell me everything. Don't hold back! I can't wait to spend the weekend with you.
By any chance, would you mind if I bought us some pizza-flavored Combos and then I drove us around? I'd be really into it.
---
How To Post A Photo In The Comments:
Find a photo on the web, right click (on a Mac, control+click), hit "Copy Image URL" and then…
code it in to your comment like so:
If you need to upload the photo you love from your computer, try using imgur. To learn more about posting photos, check out Ali's step-by-step guide.
How To Post A Video In The Comments, Too:
Find a video on YouTube or Vimeo or WHATEVER and click "embed." Copy that code, paste it in your comment, and go forth and rock out.