It's another Sunday Funday and I think it's the last hot week before Fall, at least here on the East Coast-ish. You're probably not reading this because you're probably out #occupyingsomething with your girlfriend.

This week gay people were campaigning, praying, and throwing glitter. We're sitting down with Rosie and kickin' back with Ellen. What isn't to want? It's all right here!
The (Future) Mayor of San Diego Might Be A Gay Person, Y'all
The mayoral race in San Diego includes a lesbian and a gay man running on the Republican ticket. You did not hear me wrong. Two gay people are out for the job – District Attorney Bonnie Dumanis and City Councilman Carl DeMaio:
Dumanis, 59, is running on her experience managing a large organization. The three-term San Diego County district attorney is backed by Sanders and boasts a law enforcement background.
DeMaio, 36, is almost single-mindedly focused on city finances. The businessman-turned-city councilman is spearheading a proposed ballot measure that would put new hires on 401k accounts and curb pension payments for all workers.
San Diego's had Republican mayors for 9 years. Donald Haider-Markel, who published a book about gays in public office in 2010, said it could "easily become the nation's largest city to ever choose an openly gay GOP leader."
Success for Transgender Job Training Program
DC Department of Employment Services launched a transgender job training Sunday Fundays ago. The program, Project Empowerment, announced the graduation of 17 transgender individuals on Friday: 
"The District of Columbia has the distinction of being the only local, county or state jurisdiction in the nation to provide coaching, counseling, resume writing and other employment-related services specifically for the transgender community," [DC Mayor Vincent] Gray said in an Oct. 7 statement. "City government is supposed to meet the needs of all residents and that is what we intend to do to ensure that every resident of the District of Columbia who wants a job has the skills and training necessary to get a job."
DC's transgender population is estimated to have a 42 percent rate of unemployment after a 2009 survey.
Presbyterian Church Might Ordain Its First Gay Minister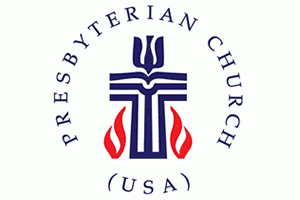 Scott Anderson became the very first gay Presbyterian minister yesterday:
As Anderson was studying at Princeton Theological Seminary in the 1980s, he hid his sexuality to continue his quest to become a minister. "My sense of call was so strong that I felt I wanted to pursue that and keep the rest of this quiet," he said.
In 1990, while working as parish minister at Bethany Presbyterian Church in South Sacramento, Anderson became embroiled in a dispute with a couple after he declined to use his position as minister to help raise money for a cause they were advancing. The couple began fishing for information to use against him and learned he was gay. If Anderson didn't help them, they threatened, they would out him.
Anderson instead chose to tell the congregation himself and stepped down as minister. He was met, he said, with a standing ovation.
GLITTERAZZI
Karl Rove was struck by "The Glitterati," a group of equality advocates, at a Minnesota strategy session Friday about the upcoming ballot measure to ban marriages for same-sex couples.
Economic Woes Makes Gay Marriage More Likely in NC
Beverly Purdue, the 64-year-old Democrat Governor of North Carolina, announced Friday that she would vote against a proposed constitutional amendment to ban gay marriage there.
 She doesn't actually believe in gay marriage though:
Referring to her 1996 vote in the state Senate in favor of a law banning gay marriage, Perdue said, "I continue to support that law today."
"But I'm going to vote against the amendment because I cannot in good conscience look an unemployed man or woman in the eye and tell them that this amendment is more important than finding them a job."
"Right now, my focus, the General Assembly's focus, and North Carolina's focus needs to be on creating jobs,wp_postsPerdue added.
Weed Wine
When you're drinking marijuana wine instead of eating a stale weed brownie there could only be one thing missing.
Ellen Is Still Kidding
Ellen Degeneres' third book, Seriously…I'm Kidding, is no tell-all. But her third book lends advice, heartfelt humor, and light "quips" for every reader – and obviously Ellen talking sweetly in some way about Portia. Right?
NPR reviewed the book as "endlessly likeable," which seems the right set of words:
With her dogged optimism and goofy dance moves, there is something endlessly likable about DeGeneres, and her personality jumps off every page. Even her brief rants about everyday nuisances, like people multitasking while on the phone or showing up two hours late to a dinner party, carry a cheerful air.
You can access a full excerpt here:
Over the last year or so since I decided to write this book, people have been asking me how I have the time and why I chose to write it. The truth is, last June I was driving through a tunnel while I was on the phone with my agent and my cell service was spotty. I said, "I just got a great Ikea table for my breakfast nook." My agent thought I said, "I've got a great idea for my newest book."
Rosie Returns
Remember when Rosie had a talk show and was in Harriet The Spy? Do you remember it fondly? Because well, Harriet might be too old now, but Rosie's making a comeback. And all it took was a four-hour-long meeting with Oprah.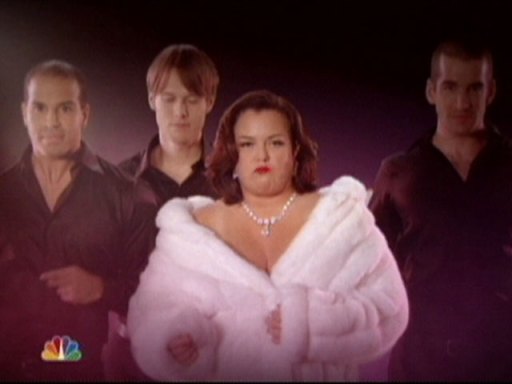 #OccupyShoeBoxes
This cat is against corporate greed!