It's Sunday Funday and people everywhere support you! No, but really. That's all you need to know. It's like everywhere you go around the globe this week, people just wanna hold you. Or I guess also like hugging a stuffed animal, or my dog.
Gay Marriage in U.K. by 2015
Lynne Featherstone is the Equalities Minister in Britain – and revealed yesterday plans to make gay marriage legal there by 2015. The Conservative Party, Britain's largest, is "committed" to changing current laws in coalition with the Liberal Democrats, and Prime Minister David Cameron is included in being in favor of the move.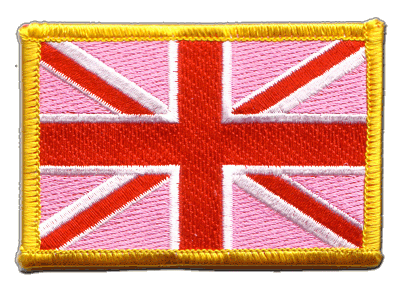 The U.K. currently recognizers civil partnerships, but Featherstone said they "must not get complacent," and that equal civil marriage planning would begin in March. "We are a world leader for gay rights, but there is still more that we must do," she said. "Civil partnerships were a welcome first step – but this party rejects prejudice and discrimination in all its forms."
And even better? The British Conservative Party is one of the GOP's role models – and this could potentially have a big impact on American politics as well.
Ugandan LGBTI Activist Honored
This year the Robert F. Kennedy Human Rights Award will go to Frank Mugisha, the Executive Director of Sexual Minorities Uganda (SMUG) and one of the few openly gay LGBTI activists in his country. SMUG is a coalition of human rights organizations working to strengthen the LGBTI community in the midst of a hostile environment.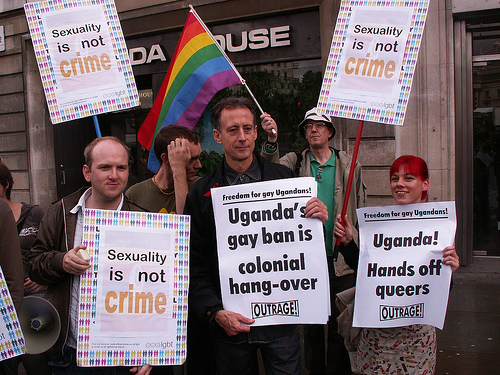 Mugisha has received death threats, been forced to live in exile, and lost friends and support over his vocal work on behalf of LGBTI people in Uganda. He has been doing work in this realm since 2004. Plus, the SMUG website has lots of rainbows.
Kevin Keller's Fictional Boyfriend Put a Ring on It
Kevin Keller, the first-ever gay character in the comic series Archie, is back in another edition of Sunday Funday – because after his initial creation, even better news was obviously destined to come. Now, Keller is engaged!
Nancy Upton Makes American Apparel Look Stupid Again, Wins Contest
Nancy Upton didn't like how American Apparel was talking to or about people who look like her, even when they attempted to make a contest for more "bootylicious" girls to compete for an ad spot. So when she won the voting contest against 1,000 contestants with pictures of herself, her food, and also Ranch dressing, they threw a hissy fit:
"Oh—and regarding winning the contest, while you were clearly the popular choice, we have decided to award the prizes to other contestants that we feel truly exemplify the idea of beauty inside and out, and whom we will be proud to have representing our company."
Upton's pictures still stand, though, as the best and bravest thing out there for a while:
Fashion Week is a Great Slideshow of Tall Ladies
It's been a long day and you just wanna see some tall chicks in good lighting, right? Well look no further – as fashion week closes the slideshows begin.

Brad Pitt Hates Bigots
Brad Pitt and Angelina Jolie decided in 2006 not to marry until gay couples could. And now, in this weekend's Parade magazine, Pitt has cited "blatant, ugly bigotry" in the U.S. government and expresses "sadness" for people who fear gay rights:
"The real problem is that the federal government hides behind states on this issue," Pitt says. "It is blatant, ugly bigotry, and the federal government shouldn't be doing that. You're denying some Americans the right that all Americans have, to live their lives as they choose." …
"What are you so afraid of?" he asks. "That's my question. Gay people getting married? What is so scary about that? It's complicated. You grow up in a religion like that and you try to pray the gay away. I feel sadness for people like that. This is where people start short-circuiting — instead of being brave and questioning their beliefs, they are afraid and feel that they have to defend them."
Jennifer Aniston in High School Bathroom with Chaz Bono
Jezebel has the picture to prove it.

Sarah Paulson Gays Up American Horror Story
The story of a haunted house in Los Angeles wouldn't really have been complete without some sort of lesbian, amirite? Well, Sarah Paulson is out, proud, and officially cast in American Horror Story:
A reliable AHS source tells us that Paulson, who also played the nasty governess in Deadwood, is joining the show for a big four-episode arc as a medium named Billie Dean. Sounds like someone enlists Billie's help to chat with the spirits roaming around that spooky house. But we don't think it's Vivien (Connie Britton) who wants her help.
Most of her scenes will be opposite her Broadway buddy Jessica Lange (they starred together in The Glass Menagerie). Paulson and the sure-to-be Emmy-nominated Lange together on your TV screen? It's like a perfect storm of acting awesomeness.
Gay & Lesbian Hall of Fame's New Inductees Revealed
Chicago's Gay and Lesbian Hall of Fame selected its inductees for this year, including:
+ Marcia Hill, a leader in LGBT sports who helped bring the Gay Games to Chicago in 2006 …
+ Antonia "Tatawp_postsFlores, founder of Chicago's Dykes on Bikes group and volunteer for numerous causes …
+ Good Shepherd Parish Metropolitan Community Church, the first Midwestern congregation of that gay-oriented denomination …
+ Lakeside Pride Music Ensembles, an umbrella association for several gay instrumental music groups …
+ Night Ministry, which provides emergency housing to homeless youths, many of whom are LGBT.
The Chicago Gay and Lesbian Hall of Fame is believed to be the only organization of its kind with government funding.
Foo Fighters Counter-Protest Westboro Baptist Church
And they do it with country-rock wigs on.
The Lion King  3D is Here: Honorary .GIF
It's not too late to turn it all around and see The Lion King 3D and forget your problems in the middle of an enhanced viewing experience for your childhood. (A disclaimer: I have cried openly to this movie.) Plus, there's cuddling lions in it: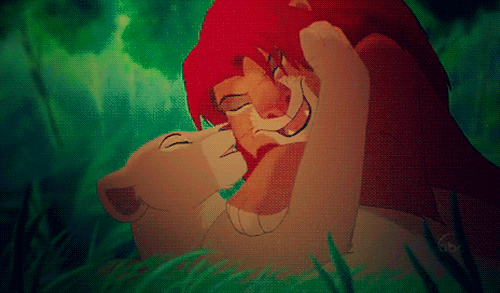 More Animals Hugging
See, everyone in the world likes a good hug.