Vanessa

I tend to want to out myself all the time. When people look at me they do not see a gay girl, but I feel so, so gay. The only logical way to combat this situation is to out myself in totally bizarre, overly obvious ways. I once explained to the Auto team via daily email how a typical situation in my life might go down:
Guy sitting on my stoop: Oh did you just move in?
Me: Yeah! My girlfriend didn't move in with me though.
Guy sitting on my stoop: Uh…okay?

Lady at the bookstore: Oh, is this a gift?
Me: Yes. For my girlfriend. I'm gay.
Lady at the bookstore: Uh…okay?

My brother: Hey Vaness, these are my friends.
Me: Hi guys. I've gotta go in a moment, to call my girlfriend.
Everyone: Uh…okay?
Seriously, I have perfected the art of coming out All The Time and I don't really have any shame about it. It's annoying to me that when most people in this world look at me they assume I'm straight because I have long hair and like dressing in a feminine way, so when I come out it not only affirms my identity and makes me feel comfortable, it also feels like a way to actively challenge societal concepts about gender and sexuality.
Though I could definitely "pass" as straight in a job interview, that hasn't been a thing I have done thus far in life. I want to work for a company that hires me for who I am, not for who I am not. Granted I don't come out in quite as blatant and awkward a way in job interviews as I do in my everyday life, but like Cara and Maddie said, I try to work in bits and pieces of my identity that obviously out me and it's kind of impossible not to include those tidbits. A lot of the work on my resume is specifically queer, and if you Google me for five seconds you'll find I am a raging homoqueer 24/7 on Autostraddle, Twitter, and pretty much any other corner of the internet that I choose to inhabit.
I do acknowledge that I am dealing with a lot of privilege. I have always lived and worked in large, liberal cities, so when I say, "I wouldn't want to work for a company that won't hire queer humans," I am never choosing between a job or no job. I imagine the decision to come out or not to a future employer becomes a lot more dire when the only jobs available are ones that are not accepting of queer folk. I also have the privilege of staying closeted or flying under the radar if I want to (when I travel, if I feel unsafe in a specific situation, etc.) and that's a specific luxury that not all queer people have either. So while I am adamant in wanting to come out whenever I want (all the time) and wanting others to be able to do the same, I can acknowledge that the choice may not be as easy or as cut and dry for other queers.
At the end of the day, I don't think a queer human has to come out on a college app, in a job application, or really anywhere at all… but if they want to, you should let them, whether you're their parents, their friend, their partner, or whoever. It's not a necessity unless it feels like a necessity to you – and when that's the case, it's everything.
Chelsey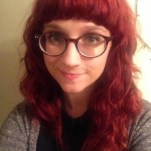 My senior year of high school my best friend AJ and I both decided to apply to Flagler College in St. Augustine, Florida. We heard it was pretty gay friendly; to this day I don't know where we got that information or assumption. AJ and I had AP English together. I was always pretty subpar in English class, and everyone knew that. It's not that I wasn't smart, I just wasn't on the same caliber as the gifted kids which completely populated the class – I was the underdog. When it came time to write our college essays, AJ decided he would answer the age old Application Essay question "Describe an event that had an impact on your life" with an essay on being gay and how that affected him and shaped his growing up process, etc. It was a really good essay. AJ was always smarter than me, got better grades, better test scores, was in more social clubs, etc. I wrote my essay on how my mind works and how I process the world (I picked a different essay topic because I am in the camp that believes that one moment doesn't shape your whole life, it is a series of them. I mean ONE moment? That's crazy). Admittedly, I think my essay was pretty good, mostly because my mind is a STRANGE PLACE, you guys. I compared it to a movie making process and I applied to be a film major. It was all very relevant.
We submitted our applications early admission and then we waited. I never wanted to be in competition with AJ. I mean, I never felt like there was a competition. He was smarter and more impressive on paper and I knew if it came down to it, he would get in. When my large envelope came in the mail, I immediately called him – I knew that if I got in, AJ would have, too. There was no way he couldn't have. But he didn't. To this day, I don't know if it was because he came out in his application essay, but I feel like AJ always resented me for not writing about being gay, or for "taking the easy way out", or for telling him his essay was good and he should submit it. I didn't write about how coming out affected me, because I had just started dating my first girlfriend. I wasn't even out yet, really. I thought maybe it was just her. Maybe she was just my exception. I thought about writing about this, but I was scared. I wasn't "fully" gay, so it felt like a lie to use that. When I started my Freshman year at Flagler, I learned the extent to which the school was NOT gay friendly. There was a large LGBT population on campus, but we were unable to be represented. They had been fighting for a Club Unity (a community service oriented LGBT group) on campus for three years and had been repeatedly denied because its "purpose does not fall within the realm of the mission of the college," according to the denial letters (as of now, they finally have one in place). The girls and boys dorms were separate and you were unable to even visit the opposite sex's dorm without being expelled. This was a popular topic of discussion for straight students, how gay couples would just have to go to therapy if they were caught having sex in the dorms, but straight couples would be expelled, how "lucky" we were, how "unfair" it was for them. There was talk that the reasoning behind all of this was that it was a private institution and a lot of their funders were religious. I'm not sure if that's the case, but it was all just a lot of bullshit, and I only stayed there a semester.
I don't know if the reason AJ didn't get accepted was because of his college essay, but the fact that I don't know is something I've carried with me for awhile. It makes me worry sometimes. Now that I am a fully fledged queer human, I still have two resumes — one with "queer" stuff and one without. I wish that I didn't have to do that, I wish that I could apply anywhere without having to gauge the values of an employer before deciding which resume to attach to my application, without wondering whether they will use this as a tipping point to hire a possibly less qualified, more heteronormative applicant. Mostly I just wish things were different, I wish that who you sleep with didn't have any bearing on these things at all so deciding if you should or shouldn't come out wouldn't have to be such a big choice for each individual. I just wish it didn't matter either way period.
Feature Image via flamingodancer.net
Pages: 1 2 3See entire article on one page