Sometimes I am sad. And then I remember that Lumpy Space Princess is a character that exists on a television show that is currently still releasing episodes and I get happy again. That's it, that's the whole reason I am subjecting you to this Relevant To Your Interests. Happy Spring, Happy LSP.
---
Lumpy Space Morning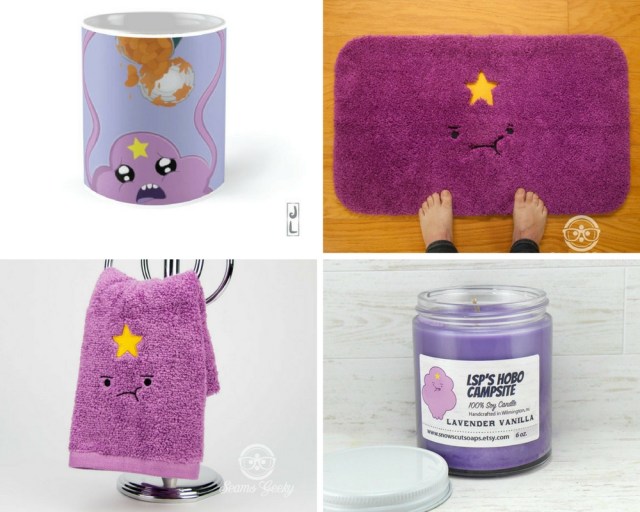 My…Beans! mug by Jen Lee, $20.85. LSP bath mat, $45.00. LSP hand towel, $13.00. LSP's Campsite Soy Candle, $8.50.
---
Lumpy Space Art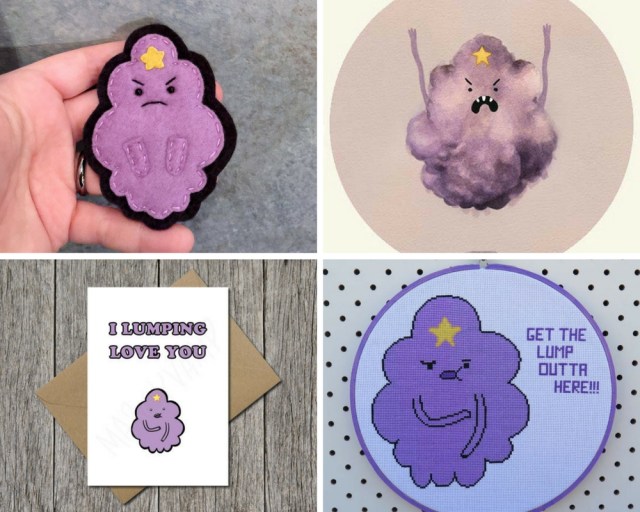 LSP hand sewn felt pin, $18.00. LSP print by Gillian Newland, $9.34. I Lumping Love You digital download card, $2.50. LSP cross stitch pattern, $5.11.
---
Lumpy Space Lyfe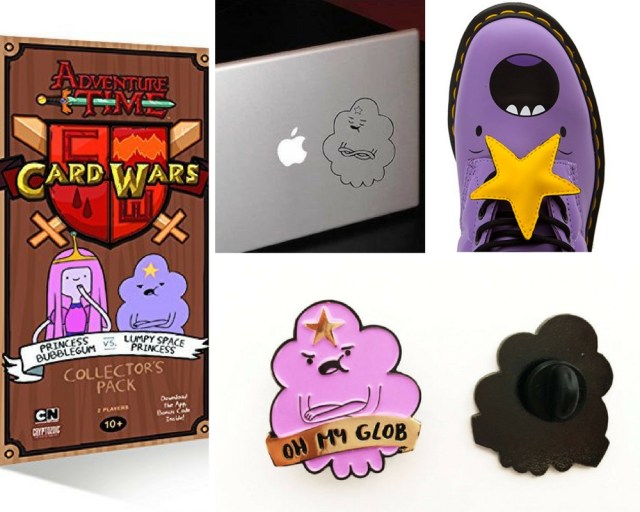 Card Wars Princess Bubblegum v. LSP, $16.39. LSP Black Vinyl Decal, $8.99. Oh My Glob enamel pin, $7.86. LSP Doc Martens because I really can't get any gayer, $75-150 depending on the size.