This is my third trip to the recruiting office. During the forty-minute drive, I wonder a lot about what will happen when I walk through the door. Like, should I be prepared to do pushups and get yelled at? (Answer: no, recruiting sergeants are the calm before the storm) I pull into a shopping center and park. I'm nervous, my hands are all clammy and I think about girls. Specifically, holding hands with girls. And how the magnitude of feelings I have toward one is directly correlated to the amount of sweat manifested in my palms. It's 11 a.m. and retirees walk in and out of Michael's to bear the heat, carts full of crafty stuff. For a second I recognize how strange it is that a military recruiting office exists — and in effect, so did DADT when it was still a thing — right next to a corporate entity that is probably still in business because of how much us gays love glitter paint and Lisa Frank throwback goods.
I suddenly recall the adage: "being on time in the Army is latewp_postsand half roll, half run out of my car towards the door, because gravity and physics just weren't feeling up to it today. I'm holding this enormous container of organic coconut water and my folder, Olympic speed walking and thinking, "OH GOD, WHY DID I BRING THIS, I'M LATE, THEY'LL NEVER LET ME IN! IT'S ALL YOUR FAULT COCONUTS!!"
Sgt. B has been on vacation for two weeks and in her absence, asked me to fill out a gaggle of forms and find a bunch of Officially Official Documents. Let me warn you: do not wait until the night before to fill out these forms. It is literally twenty pages of information, spanning ten years, a culmination of what you've done, where you've worked, who you know, where you went to school, ALL of the names and addresses. It is exhausting. They also have this penchant for middle names… I'm sorry, but asking my boss, or a friend whose middle name you probably should know but don't, is awkward. Awkward as fuck. Fifty shades of awkward. But here are some tips, if you ever put one of these This is Your Life packets together:
+ Know a lot of people. This is not a joke. Your references can't be family and you can't use them more than once, which seems kind of obvious, but hey, some of us don't know a whole lot of folks willing to talk to the Army on our behalf.
+ If you've gotten tickets, of any kind, resolved or not, know where they came from, when, why and how much. Also sounds obvious, but when you get pulled over jamming out to Spice Girls on a road in the middle of nowhere three years ago, you might forget.
+ As a matter of fact, remember the dates for everything you've EVER done. Just in case.
So we sit down and I pull out my life's timeline and Officially Official Documents like WAH-BOOM! How you like them apples?? Sgt. B looks at me and says, "Uh…coconut water?wp_postsThis is me:
I have serious coconut water feels. So many, that this post could easily become a seminar on the delicious liquid gold inside that sweet, bizarre fruit.
Besides those feels, I also have serious gratitude for Sgt. B. I've heard/read a lot about recruiters being these nasty crooks who scheme to get you to sign up with reckless abandon and then bounce out, leaving you totally confused and without any guidance as to what comes next. She is exactly NOT this way. We talk about cats and how they're the best (duh), but she also makes sure I know what's going on and more importantly that I'm okay with it. Because, you guys, that's how humans should treat other humans! Enlisting in the military is an intense thing. It varies for everyone, but overall it is a really significant commitment whose process deserves some damn respect, okay?
My initial expectations – and maybe some of you have actually experienced this – is that all recruiters are of the aforementioned evil stock. On the way to my first appointment, my biggest fear (despite all of my research) was that this Sgt. B would be ready at a moment's notice to throw me on a bus and out to combat if I signed anything. But all that worry was for nothing; that didn't and will not happen. I will say this, though: always advocate for yourself. There is absolutely nothing good that will come of you being passive in this situation. Do your research about the kind of job you want while serving and stick with it. If anyone offers you smart, beautiful people anything less, don't you settle! In a similar vein, you are 1000% responsible for telling your recruiter all of the things pertinent to your place in the military. I have literally woken up in a cold sweat thinking, "Should I tell them about that time my friends and I went naked hot tubbing on private property? Do they already know??" Anywho, Sgt. B, another Sgt. and I went through all of my life things. Oh! Which reminds me…
+ If you have tattoos, be prepared with a reason for getting each and every one of them. It's part of the paperwork. My suggestion, get creative.
+ If you currently have stretched earlobes, be prepared to put forth the effort of closing them. I didn't and had to shell out $1,100 to have mine reconstructed by a plastic surgeon. However, I got my money's worth:
Aside from neatly cataloging everything I've ever done, Sgt. B used a snazzy-as-fuck scanner to record my fingerprints, and I felt like I was on CSI: Miami…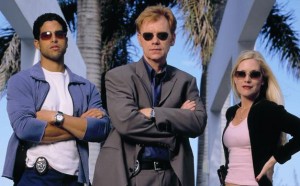 There are a ton of conditions you must satisfy in order to get to the next step: the Military Entrance Processing Station (MEPS) where you'll be poked by an Army doctor who determines if said poking proves that you're as healthy as an ox.
Your time at MEPS includes a whole battery of blood/urine tests to further ensure that you are an ox, not high and also not preggers. Considering I wrote "being a lesbianwp_postsas my preferred birth control at my last doctor's appointment, I should be good. But because immaculate conception is a thing, I still worry. Then there's an aptitude exam: the Armed Services Vocational Aptitude Battery (ASVAB) where a computer determines if you qualify for the job you've decided upon with your recruiter.
The ASVAB is split into subcategories: General Science, Arithmetic Reasoning, Word Knowledge, Paragraph Comprehension, Math Knowledge, Electronics Information, Mechanical Comprehension and Assembling Objects. So, if you're looking at a job in Human Resources or Public Affairs, you'll be expected to do exceptionally well in the subtests having to do with word and paragraph comprehension. Similarly, if you want to be a helicopter pilot (I'm encouraging this so you can fly me around someday!), you'll want to do well in math and mechanics. Easy, right? Once you've won the Triwizard Tournament and fought off all of the Death Eaters, they let you swear in. And when that happens, well, you're doing you, Army style.