Wow, what a two weeks it's been! Was it really only two weeks since we were excited for the debates? That's weird, because now the mere notion of watching another one seems like one of the darkest and most daunting tasks possible! After all, watching a man-child menacingly threaten and denigrate one of the most accomplished, intelligent, and straight-up perfect women in the world isn't my idea of a good time. It's become more clear than ever that Donald Trump can't ever be president. In fact, he probably shouldn't even be legally allowed to exist.
But the problems with Donald Trump — and the parts of toxic masculinity that he embodies in the world of politics — don't stop with Donald Trump. These are the GOP's problems, even if Trump does present them in a particularly inarticulate, clumsy, and foul way. There's a reason Republican leaders have been quick to denounce Trump's whole "grabbing pussies for fun" commentary but haven't actually revoked their endorsements of him. There's a reason his running mate hasn't run for his life.
That reason is the core of the Donald Trump problem: The things he actually stands for. Those things aren't unique to him. Those things aren't even novel. Those things — sexism, racism, xenophobia, classism — are the basic tenets of the Republican Party.
And these women are fighting like hell to join Hillary in stopping that agenda, once for all. They're part of a growing movement to take back Congress — particularly, and more hopefully, the Senate — come November for the Democratic party and usher in more progress and push back against the regressive politics and divisive tactics that have overtaken our government. These women are running for open seats in elections pitting them against Republicans or are fighting like hell to overthrow incumbent Republicans. There's more women and more Democrats making these attempts and a whole bunch more pushing for re-election or seeking seats in blue districts. They all matter!
We've talked a bunch about down-ballot races, on this website, in this column, and across the Internet and the country. It all still rings true. Hillary Clinton can and will defeat Donald Trump's brazenly toxic campaign, but the work doesn't end there. She needs support across different levels of government to make real change happen, and nobody is an island — not even someone as incredible as her.
Real political change happens up and down the ballot, in the streets and in the legislature, in the White House and the Governor's Mansion. Let's fight for every last seat.
Just a note: Next week, we're doing state offices! I got you! All photos are from candidate websites and Facebook pages.
---
Angie Craig grew up in a trailer park and ended up being a driving force behind a health-oriented start-up, where she piloted a program to support women in business. (She also dabbled in teaching for a few decades, NBD.) She's openly queer and is raising a whole crop of kids with her wife. She has policies outlined and ready to roll to help make college affordable and public education better, strengthen the economy and support working-class laborers, and improve public health and protections for the elderly. Her record and vision have earned her endorsements from feminist and queer organizations like LPAC, NARAL, Emily's List, Planned Parenthood, the National Women's Political Caucus, and numerous unions.
---
Ann Kirkpatrick is a third-generation Arizonan who has dedicated her life to the people of her state. A guidance counselor once told Ann "girls just don't go to college" and decades later, she has experience as a Deputy County Attorney (the first woman to do so in Coconino County), a prosecutor who fought unabashedly for women who faced violence, a co-founder of a DV organization, state House member, and then member of the House of Representatives championing her state in Congress. Now, she's fighting to make history as the first woman to ever represent Arizona in the Senate and take John McCain's seat in the name of progress.
---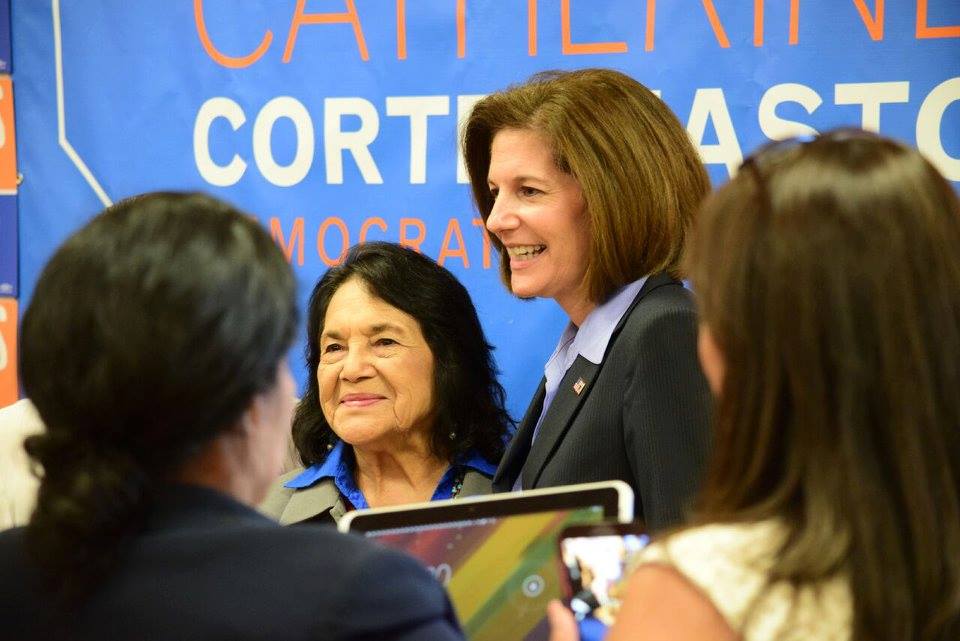 Catherine Cortez Masto is fighting to turn a red seat blue for Nevada in the Senate and make history in the process as the first Latina to serve in that body of Congress. Her campaign centers around many of the issues she tackled as a two-term Attorney General in the state, including women's rights and economic protections. She's running a campaign focused on humane and common-sense immigration reform, equal pay, reproductive rights, ending anti-LGBT discrimination, and raising the minimum wage.
---
Colleen Hanabusa is a fourth-generation Japanese American who has been serving her state for nearly 20 years, including a historic tenure in the state legislature as president of the Senate and two terms in the House of Representatives. Before her career in kicking ass and taking names in politics, she was a labor lawyer which shapes her policy platform centering wage discrimination, economic opportunity, and preserving the social safety net. After a short pause, Colleen is ready to serve in Congress again and rejoin a community of Democratic women of color getting shit done in the House. All she needs to make it happen is a victory for Rep. Mark Takai's open seat.
---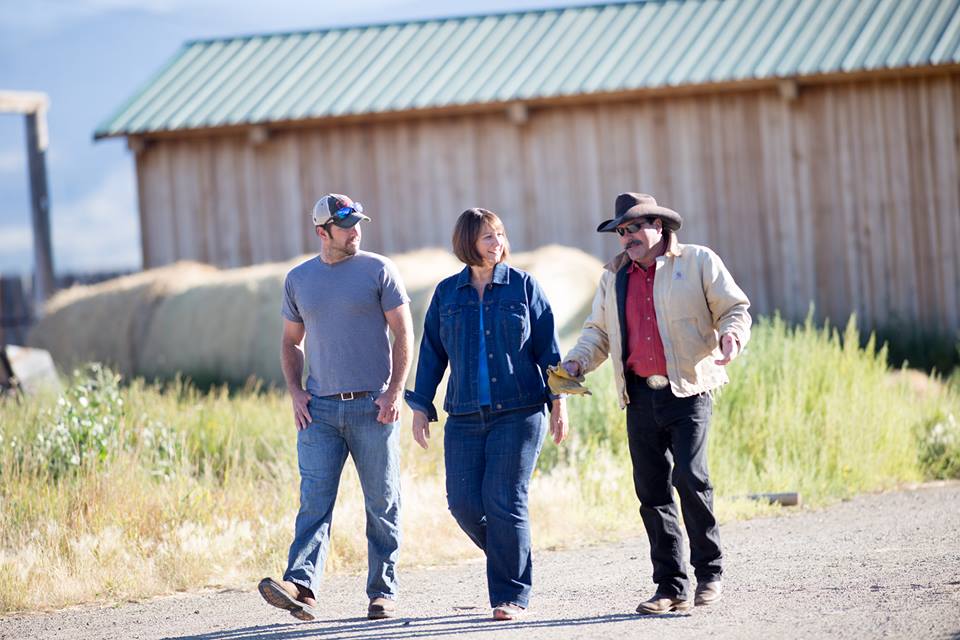 Denise Juneau grew up on the Blackfeet Indian Reservation in Montana, went on to graduate from Harvard's Graduate School of Education (and UM's School of Law, just saying), and eventually served as a two-term Superintendent in Montana's public school system. She's now bringing an education-driven campaign to her state in pursuit of a contested seat in the House. If she wins, she'll make history in pretty much every direction: She'll be the first American Indian woman to serve in the House, the first openly gay woman to serve in the House, and the second women to ever represent Montana in Congress.
---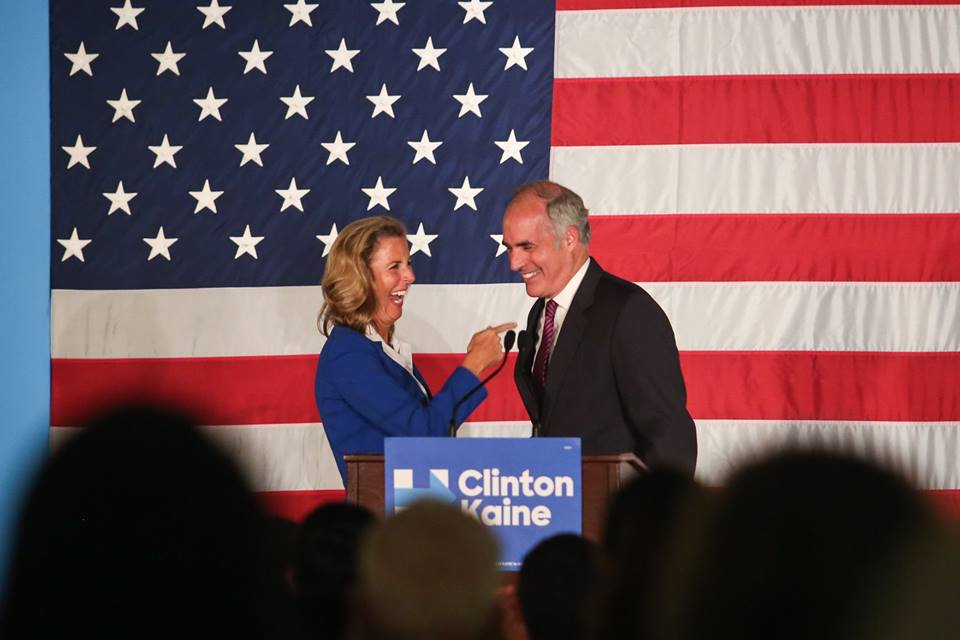 Katie McGinty is a former Chief of Staff to Pennsylvania's Governor, first woman to ever chair the White House Council on Environmental Quality (thanks, Bill Clinton!), one-time candidate for PA Governor, and victor of a three-way Democratic primary that put her forward as the one to fight like hell for a Senate seat currently occupied by Republican Pat Toomey. She would be the first woman to ever represent Pennsylvania in the Senate, and she would come prepared to go hard with feminist policy positions ranging from raising the minimum wage, expanding anti-discrimination laws for LGBT folks, upholding abortion rights, and passing labor legislation addressing equal pay and paid leave.
---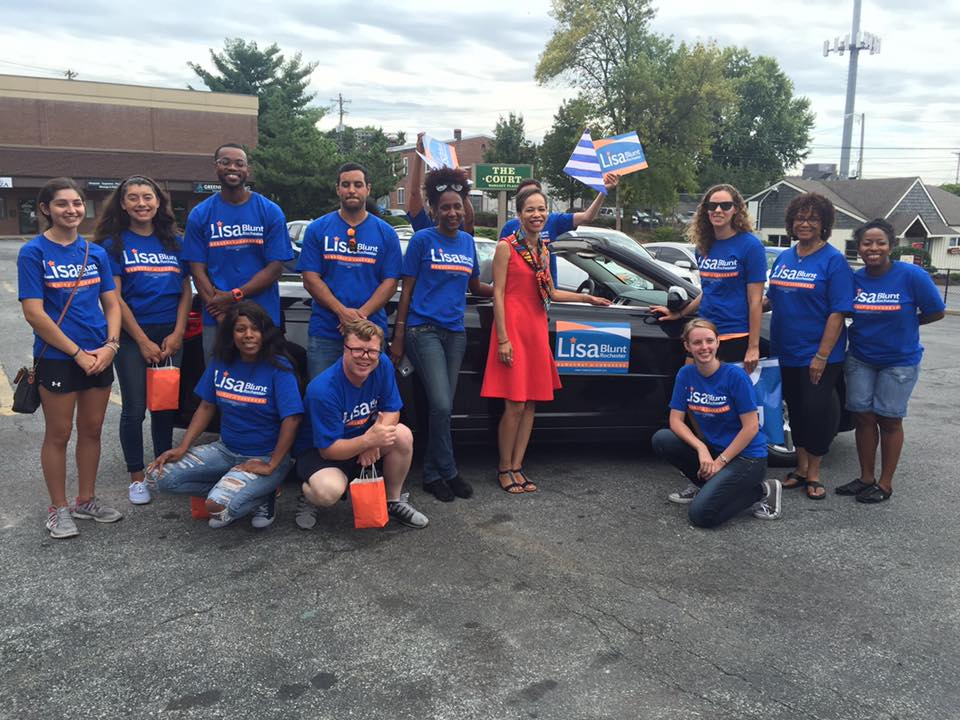 Lisa Blunt Rochester will make history as the first African-American woman and first women ever, actually, to represent Delaware in the House if she can win a race for the state's only seat in the body — which just so happens to have been vacated by John Carney, who is now running for governor. Lisa previously served a historic term as Delaware's Secretary of Labor, as well as having served as Secretary of the Health and Social Services Department and as the state's personnel director investigating sex and race discrimination in law enforcement. She's a strong fight for pro-choice policies, equal pay, and gun reform. She's running against two other Democrats, but let's be real: She's the best.
---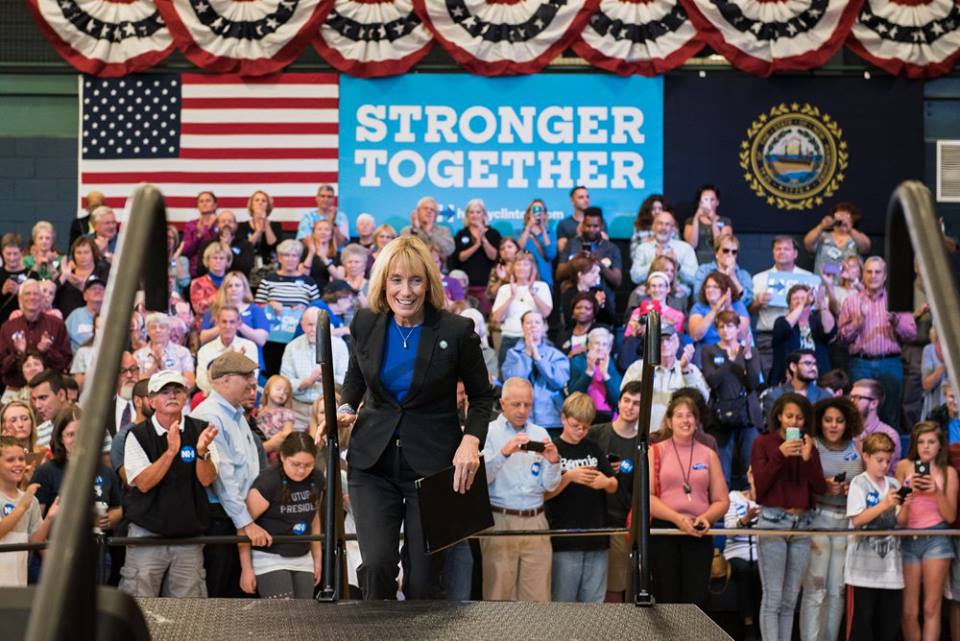 Maggie Hassan is currently Governor of New Hampshire, but now she's going head-to-head against right-wing incumbent Kelly Ayotte for a Senate seat. As governor, she diverted efforts to defund Planned Parenthood, signed a Paycheck Fairness Act into law, and froze tuition at public colleges in the state.
---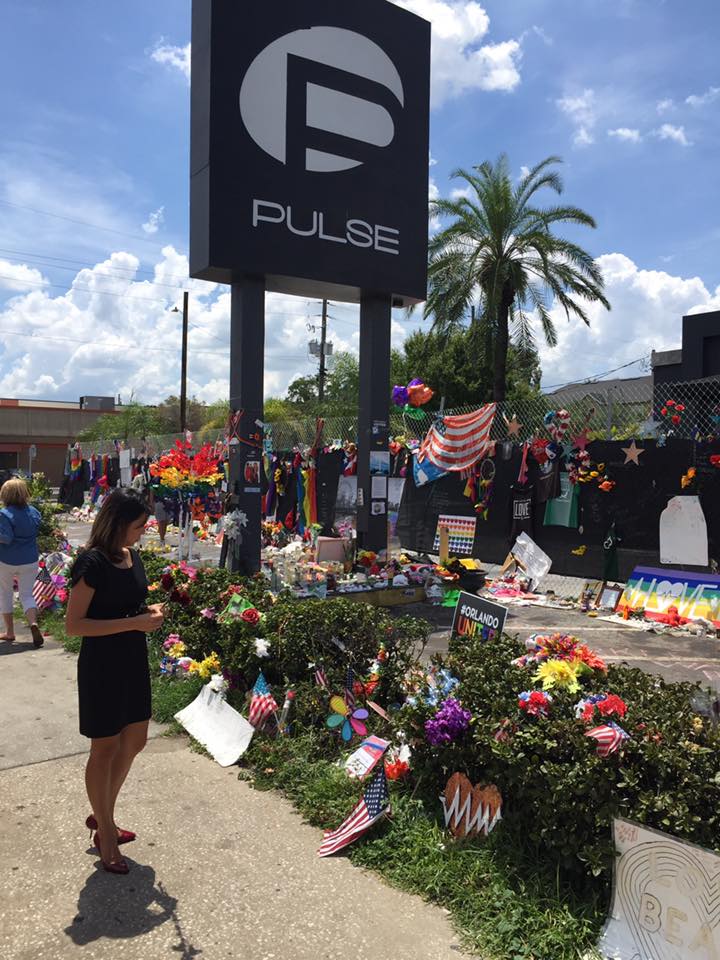 Stephanie Murphy's family came to America from Vietnam when she was only one year old —escaping by boat and becoming refugees temporarily in Malaysia. Now, she has the chance to break in to the House through a hotly contested race with an incumbent for a newly re-drawn seat in Florida. She would bring to that legislative body a wealth of experience in politics — including her time as a national security speciality in the Office of the Secretary of Defense and member of the Council on Foreign Relations. Her subsequent career in the business sector has shaped her policies around economic equality and educational opportunity, and she's also a strong pro-choice voice.
---
Tammy Duckworth is quite possibly one of the most admirable women in politics — and definitely one of the most fearless and courageous. A veteran who was severely wounded as a helicopter pilot, she's a champion for women and veterans — and often, those caught in the intersections of both identities. She's also a historic figure due to her service and her gender: She's the first double-amputee woman to have ever won a seat in the House. Tammy, who was born in Thailand, is challenging Senator Mark Kirk for his seat in an attempt to flip it blue and use it as a platform to fight for women's rights, clean energy, improving healthcare, pushing for common-sense immigration reform. Her political career includes time as Director of the Illinois Department of Veterans Affairs and Assistant Secretary at the U.S. Department of Veterans Affairs.
---
Rebel Girls is a column about women's studies, the feminist movement, and the historical intersections of both of them. It's kind of like taking a class, but better – because you don't have to wear pants. To contact your professor privately, email carmen at autostraddle dot com. Ask questions about the lesson in the comments!