It's time for another voting guide, snowflakes, because the election is so close! So close! A woman is gonna be president so soon! Get the fuck into it! And while you're at it, vote for these queer and trans women. They're lower down on the ballot, like a little bit below these Congressional candidates you should also vote for, but way up there in my heart. (You might recognize some of them from here.)
---
JoCasta Zamarripa (Wisconsin House)
I have so much love for JoCasta, who came out as bisexual in 2012 while serving in the Wisconsin state legislature. While there, she's waged wars for LGBT rights and proudly centered her working-class roots. She won one term in the closet and one out. Help her win another one, please.
---
Kate Brown (Oregon Governor)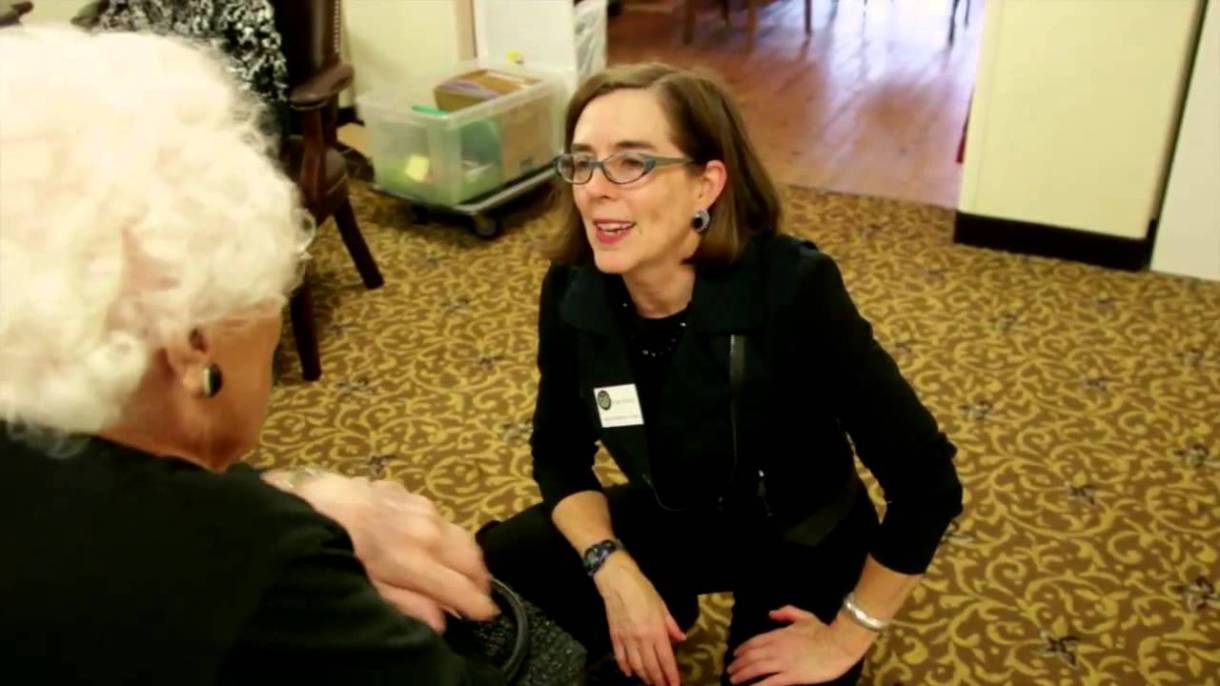 Kate Brown, amazing and badass Governor of Oregon, cannot be ousted. She's the first LGBT governor, second woman to ever serve in her position, and one of six women nationwide to hold her title. She's a fighter for equality, the environment, and gun reform — and would not rest when women's health and rights were at stake in her state. Also, I love her glasses.
---
Kelly Cassidy (Illinois House)
Kelly Cassidy spent two decades working as an organizer and legislative director, in which she developed domestic violence programs, tackled hate crimes and human trafficking, and fought back against laws that limited justice in cases of violence against women. She's running for re-election after having spent five years now fighting for LGBT rights in the Illinois House —including not only of marriage equality but of the rights and safety of LGBT youth and trans policies statewide.
---
Kim Coco Iwamoto (Hawaii Senate)
Kim Coco Iwamoto has already made history. In 2006, she became the first openly trans candidate ever elected to statewide office when she clinched a spot on Hawaii's Board of Education — a spot she won once more in 2010. Now, she wants to make the same kind of history by becoming the first open trans candidate to win a legislative race, and she plans to wield her power for endless good — continuing her fights for equality as well as pushing for support for the homeless and policies that make healthcare more accessible and protect natural resources.
---
Leslie Herod (Colorado House)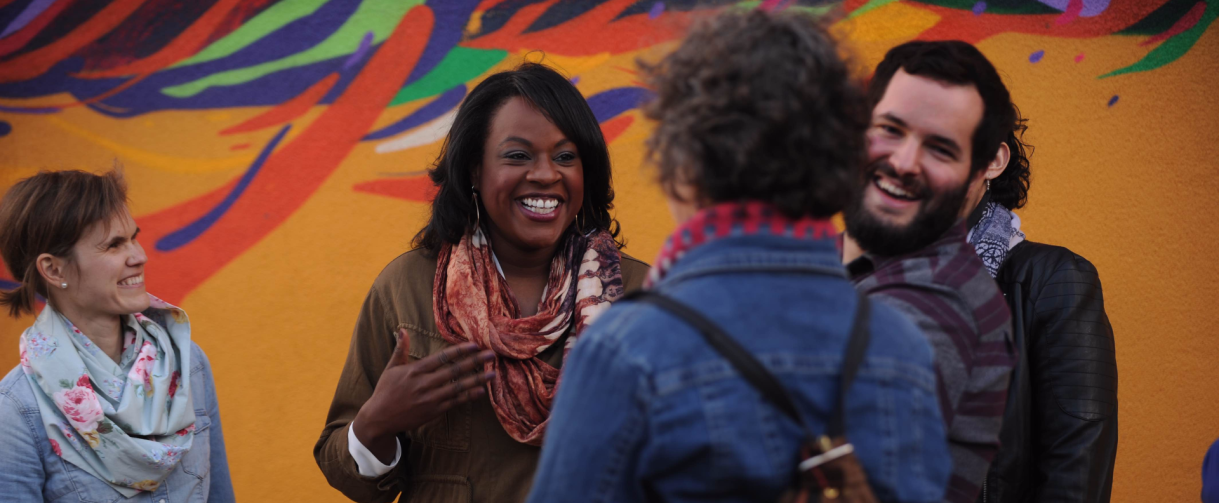 Leslie Herod, inspired by her mother's time in the Army Nurse Corps, has dedicated her life to public service. She tackled LGBT inclusivity at her college. She spent years in the Colorado State Capitol addressing poverty and mental health. When dabbling in philanthropy, she married issues of LGBT rights and racial justice. She's currently serving in several organizational bodies that focus on issues of gender, race, homelessness, and youth engagement. Don't let her get away. She's gonna stay golden and we're gonna be better for it.
---
Mary Gonzalez (Texas House)
Mary Gonzalez, a life-long activist from Clint, Texas, comes from a mixed professional background: She's worked in politics, academia, and the non-profit sector. But throughout all of it, she has centered her communities — queer folks, Latinas, and women. You may have seen her at any number of high-profile totally gay / feminist conferences, but if you haven't yet, go ahead and take a minute to fall in love with her now and maybe give her all of your money.
---
Park Cannon (Georgia House)
Park Cannon! At this point, Park Cannon feels like an old friend. At 24, she became the youngest person ever elected in Georgia and the third openly gay member of the state House. She's still there fighting the good fight, and I stand by my previous claim that she's the one we've been waiting for. The bonus? No more waiting! Just go out there and vote your heart out and she'll be ready and willing to serve like the badass queer, feminist woman of color with a grassroots background you've loved for so long.
---
Sabrina Cervantes (California Assembly)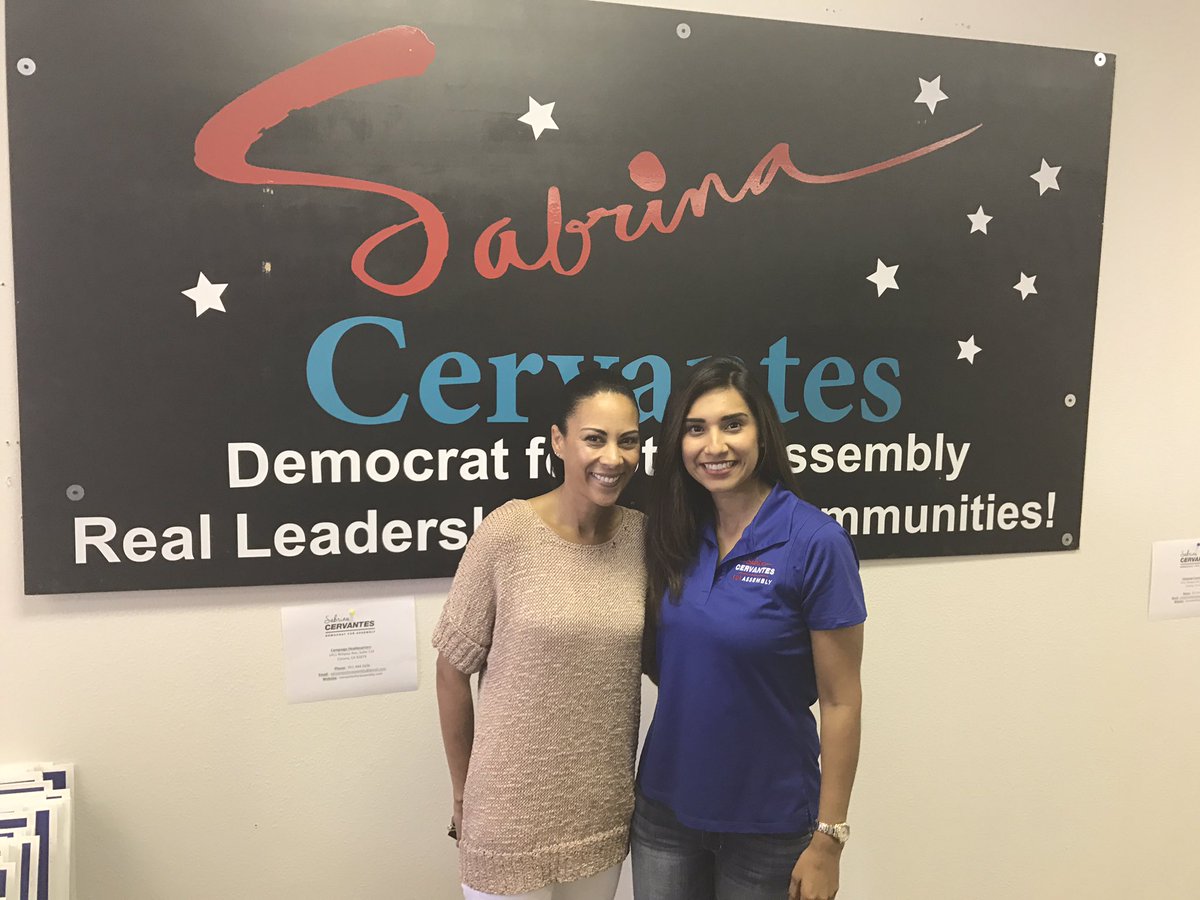 Sabrina Cervantes has used her time in the California Assembly to push for college affordability, accessible government services, environmental conservation, and improved civic engagement. When she's not busy getting shit done in the Golden State's legislative body, she can be spotted making change with a number of feminist and queer non-profits. If someone had told me about her before I picked up and moved and changed my life forever, maybe I would have moved to the Inland Empire and become her best friend. (JK, but I'd still like to be her best friend.)
---
Susan Eggman (California Assembly)
Susan Eggman became the first Latina and first openly gay person ever elected to the Stockton City Council in 2012, where she brought to the table some military experience and other experience working in the mental health and social work sectors. Now, she's a public servant focused on issues of LGBT equality and consumer protection. She's also raising her niece with her partner of over 30 years in Stockton Victory Park as we live and breathe, which is just to idyllic not to savor.
---
Toni Atkins (California Senate)
Toni Atkins, or as I now would like to demand we call her, Lucky 69, is currently the 69th Speaker of the California Assembly representing San Diego, a city which holds a special place in my heart and I'd like to tell her more about. She was previously on the City Council and served as Acting Mayor — and now, she's a champion for women, LGBTQ folks, and the homeless in the state Senate. Her accomplishments include improving state non-discrimination laws, expanding STD and HIV care access, and authoring legislation helping make legal name changes easier for trans folks.
---
Rebel Girls is a column about women's studies, the feminist movement, and the historical intersections of both of them. It's kind of like taking a class, but better – because you don't have to wear pants. To contact your professor privately, email carmen at autostraddle dot com. Ask questions about the lesson in the comments!