Jess's Team Pick: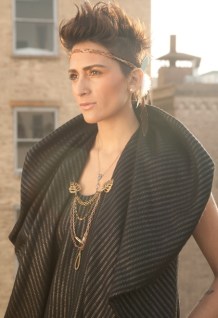 It was a sweet moment for those who know and love one Miss Romi Klinger. Her Real L Word storyline has taken her from pretty prop for Whitney to hot mess girlfriend to a mature woman committed to sobriety. With an undying passion for fashion, Romi channeled her talent and creative energy into designing her very own line of eccentric bracelets, necklaces, anklets and (feather) earrings (obvs). And now, as seen on the Real L Word finale, Romi's jewelry line Hija por Vida (Daughter for Life, co-created with friend Vanessa Salazar) finally got the stamp of approval to distribute through Love and Pride, the leading online store specializing in gay and lesbian jewelry, fashion and design.
Founded on their commonality of being Mexican daughters raised by strong mothers, HIJA is strongly influenced by sentimental objects and memories from their childhoods.
HIJA is for the girl who places deep sentiment in what she owns. HIJA is for the girl who collects meaningful objects when she travels to remember. HIJA is for the girl who will pass these pieces on to her daughters someday. With this collection, Romi and Vanessa hope to inspire every girl to be who they are and remember where they come from. You are who you are because of where you've been. HIJA Por Vida!
+
+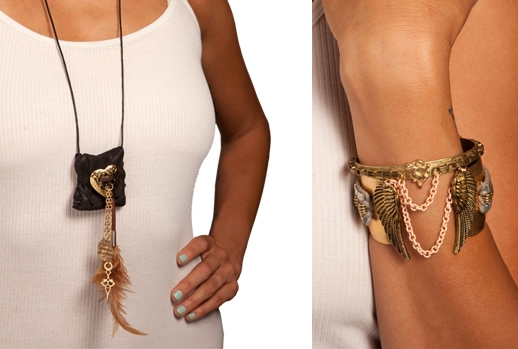 Romi can also be found at
tenderomi.com
, dispensing all sorts of beauty, health and hair advice (along with guest bloggers including
Rachel Rodriguez
from the
Real L Word
season two).