This is a big deal. This show you're about to watch, UNICORN PLAN-IT, is a big deal. It's a big deal 'cause it's Autostraddle's first ever original narrative series. But it's also a big deal because this all-lady all-lez program isn't like anything else out there AND, like our other Autio/Video Series, Julie & Brandy in Your Box Office, it both takes you seriously and is really f*cking funny. UNICORN PLAN-IT knows you can handle a little edge, moderate levels of intelligence and and lots of adult language.
UNICORN PLAN-IT is a tight little comedy best described as Modern Family meets Kell on Earth meets "a bunch of hot lesbians in West Hollywood." Has anyone made a show about that last one?
Three co-workers, one crazy boss and one enlightened fairy-tale-haired spiritual healer face the slings and arrows of everyday life as event planners and ladykillers and homosexuals.
"We refer to everyone as Unicorns, because gay people love them, because they are magical and lovely, and also, they are really just lesbian horses. Obvs. Holler. UNICORN PLAN-IT…Get horny."
Most importantly this show is written, directed, produced and edited by Real Lesbian Females who want to make you laugh, make you proud of who you are and generally make your life better in every way. Who are these real lesbian females? Haviland Stillwell (TV/Broadway actress, recording artist, vlogstar, voice of Yasmin in THE BRATZ!), Sarah Croce (Actress, Miss April, Girl Talk, Fake-Whitney) and Ashley Reed (writer, upcoming film HART'S LOCATION, once recorded a song for you). This episode also features comedian Sherri D. Sutton and actors Catherine Wadkins and Amir Levi.
Are you ready to make history? The ladies have sacrificed two entire episodes for you today.  LIVE AND LEARN (how to be fantastic)!
+++
UNICORN PLAN-IT
Edited by Sarah Croce & Lauren Aadland"
+
Unicorn Plan-It Episode 101 – VaGchat: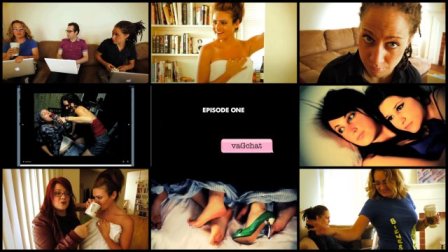 +
+
Unicorn Plan-It Episode #102 – Bang it Out!: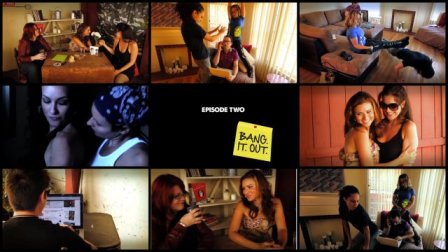 +
Follow Unicorn Plan-it on Twitter
+
Friend Unicorn Plan-It on Facebook
+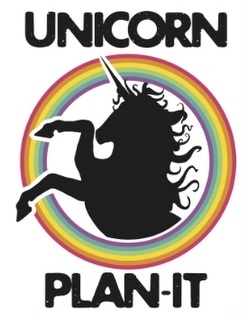 +