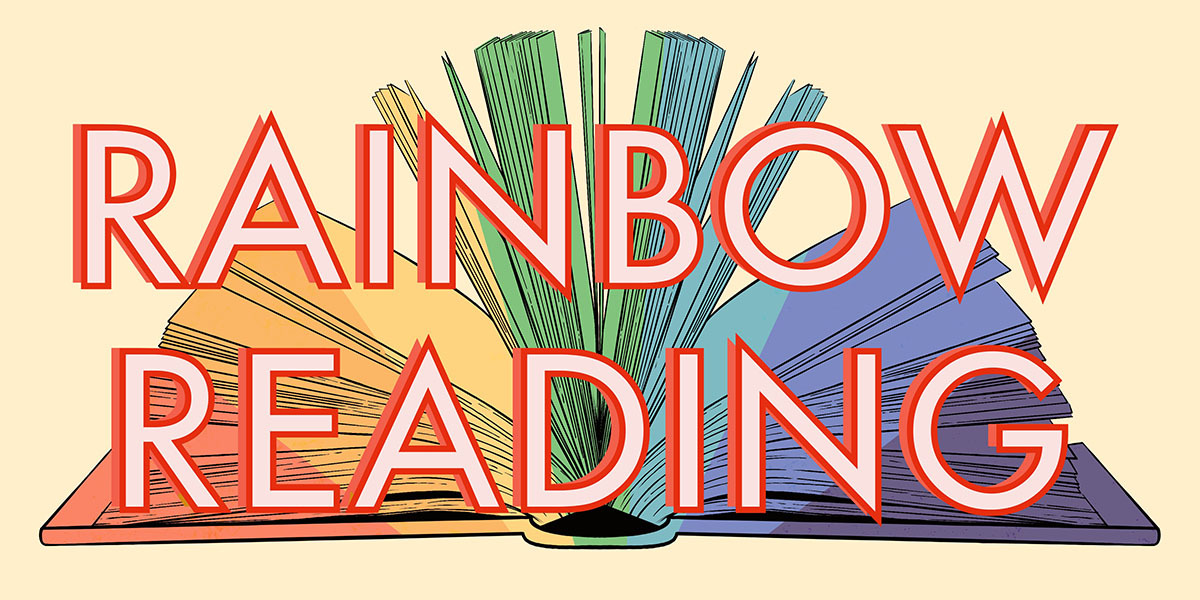 Hi team! I am, notably, not Yashwina! Don't worry; they'll be back next time. She's just taking a short break this week, so I'm dropping in for a little guest host moment!
Fittingly, I'm currently at the annual AWP conference in Philly. Are you also at AWP or just in Philly? Well, guess WHAT! I'm going to do some shameless self-promotion! You can actually hear me read fiction out loud at my first big in-person reading EVER tonight! Check out the details and RSVP here. Later tonight, I'll also be at a reading I helped plan in my editing role at TriQuarterly —it's at Tattooed Mom, and it's free! Come through! Both of those are offsite events, so they don't require conference registration. But if you ARE officially attending AWP, tomorrow morning I'm on this very cool panel all about FICTION AND FOOD. Seriously, if you're in Philly this week, I'd love to see you. You can probably catch Kristen and I at the hotel bar most nights.
Here we go! On this week's Rainbow Reading, we've got:
---
Shelf Care: Reviews, Essays, and other Things of Note
---
---
---
Autocorrect: Books content from the last couple weeks at Autostraddle!
---
Rainbow Reading Superlikes:
I'd like to shoutout Hunter aka @shelfbyshelf this week! In addition to having great takes on books, they're also a super talented artist?! Check out this portrait they did of Akwaeke Emezi, whose entire body of work you should read, but you can start with the book highlighted below: The Death Of Vivek Oji.
And another portrait of Esmé Weijun Wang, whose The Collected Schizophrenias is a must-read!
---
That's all she wrote, folks! If you're a queer writer, particularly an early-career queer writer: I'd love to hear about the cool things you're up to so that I can share links to your published essays, book reviews, short stories, poems, and longform features on LGBTQ+ topics! Please email me links for consideration at yashwina@autostraddle.com with the subject line "Rainbow Reading Submission" — I'm an avid browser-tab-collector, and I especially want to hear from you if you've just landed your first publication or first major byline.