"What kind of music do you listen to?" is always a question I dread. My response, "I listen to everything," while mostly true, is a cover-up for how much time I actually spend listening to country music. I'll admit that at any given moment you could turn on the local country radio station and I would probably know the lyrics at a moment's notice. There's shame in admitting that because popular country, as we know it, is for the white, conservative, heteronormative people of the world. Almost all of the top 40 musicians are cisgender straight dudes, and who among us wants to support that, right?
Since coming into my queer identity, this is one of the many contradictions I've felt I need to reckon with. But I am determined to prove to myself and to you, my skeptical readers, that country (and its associated genres like folk and americana) is so queer — and not just cis gay male queer but expansively, fluidly, gloriously queer! So, I went digging to find us some of the most radical, raging, talented queer country and americana artists for us to listen to this Pride.
Want to know how to RAGE this Pride? Host a cookout, bump our queer country playlist, and get these queers to the top 40.
Before I delve into the mini interviews I conducted with each of these artists, take a look at their bios to get to know them and their music a little better.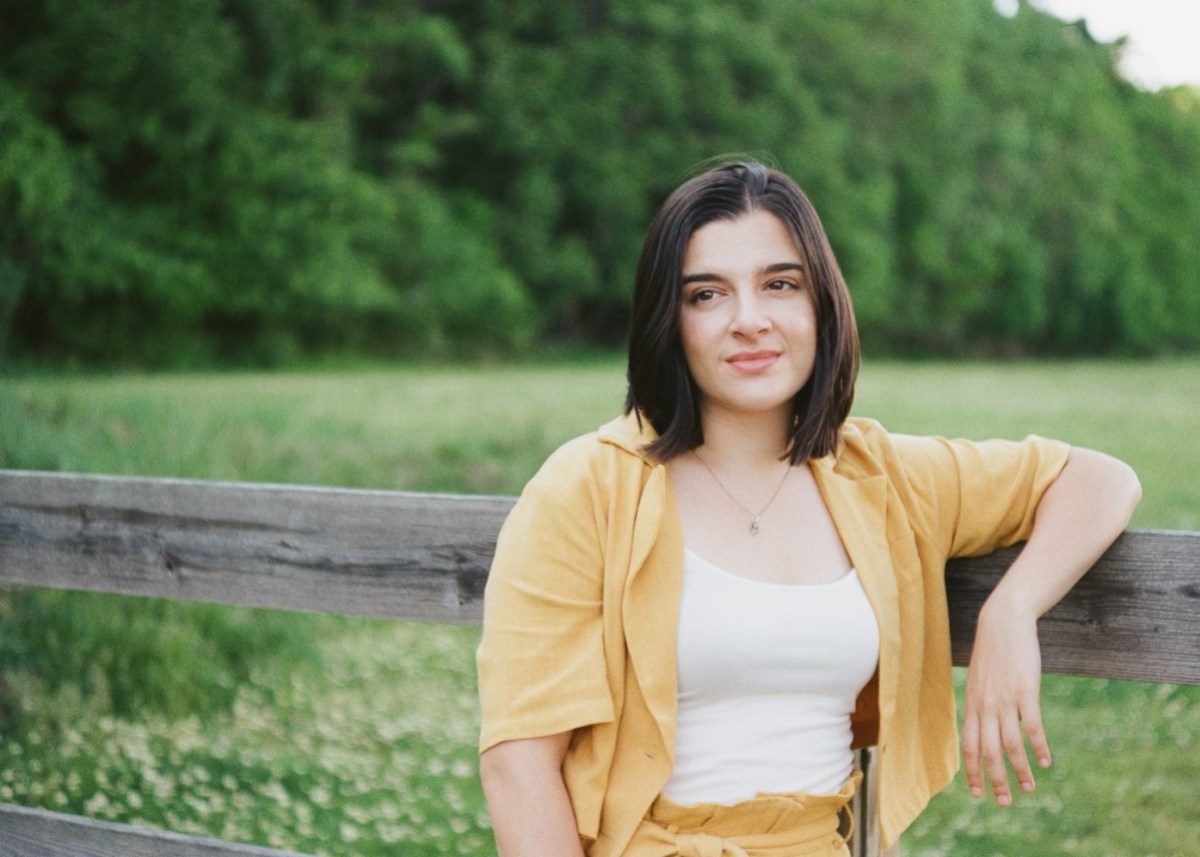 Madeleine Kelson (she/her) is a Nashville based Americana artist. She pulls from a rich tradition of folk, country, and Americana, challenging its boundaries as a queer artist, to represent the modern world.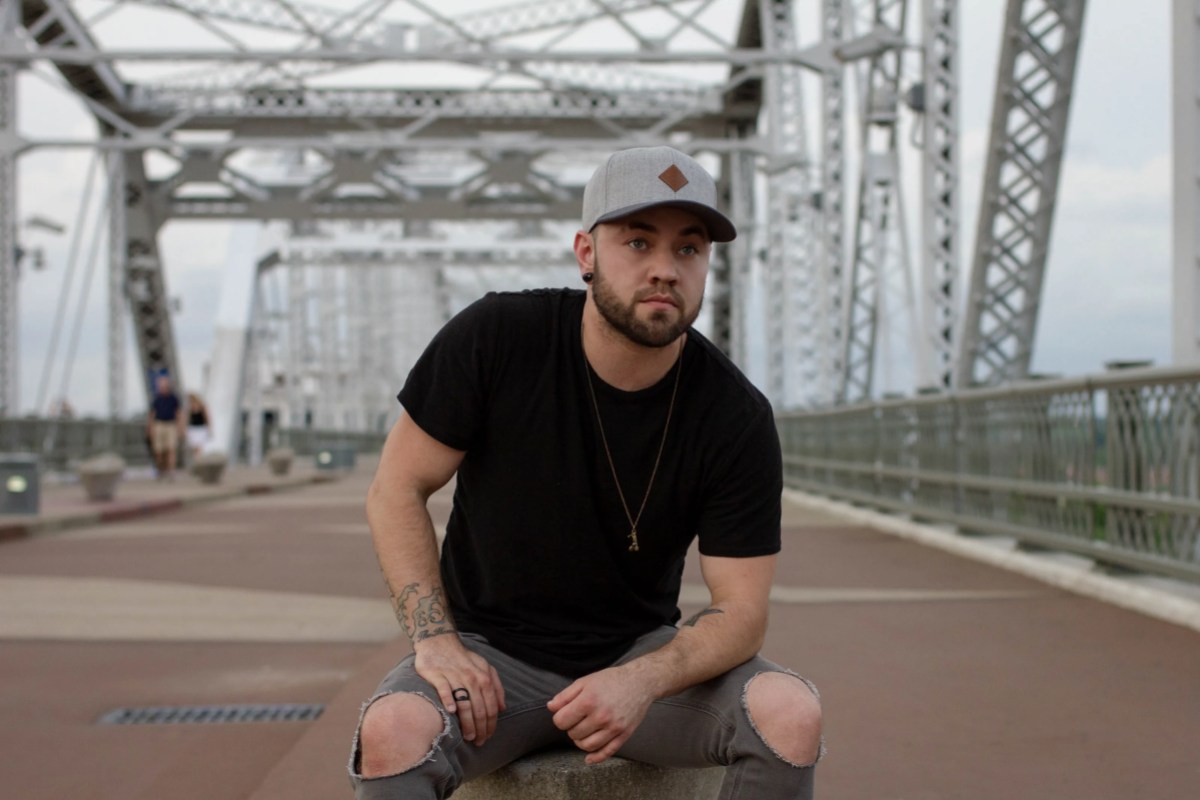 Brody Ray's (he/him) music is a cross between the rock/pop influences he loved growing up and the country music and lyric that surrounded him and his whole life as he grew up and experienced life in Kearney, NE. It's just what comes out when he writes!
Mercy Bell (she/hers) is "A potent, progressive take on emotive, modern folk" (Rolling Stone Country) and a "shape-shifting songsmith" (The Nashville Scene).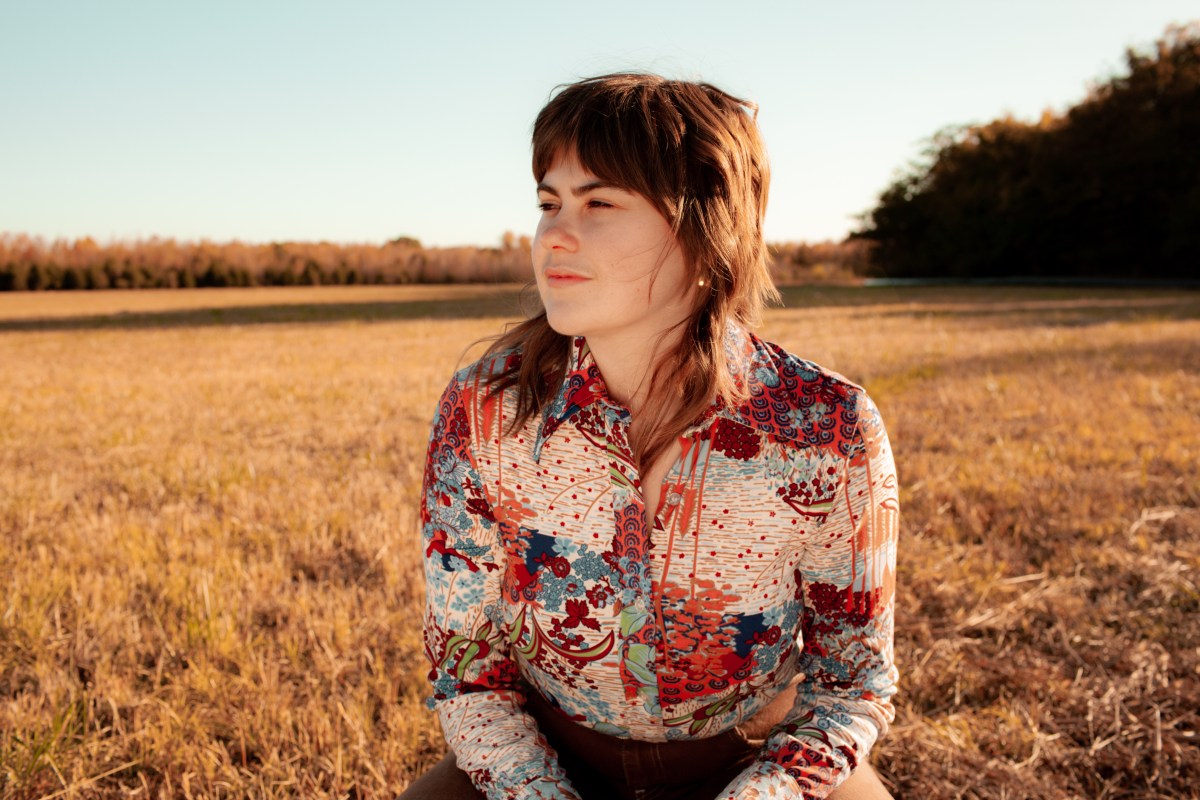 Jobi Riccio (she/they) is a songwriter and performer based out of Nashville, TN originally hailing from Colorado. They are a queer lifelong country music fan. While not all the music they write is specifically country, there is a strong twang-y thread that runs through it, and they hope to use this to challenge ideas of what it means to be both queer and country.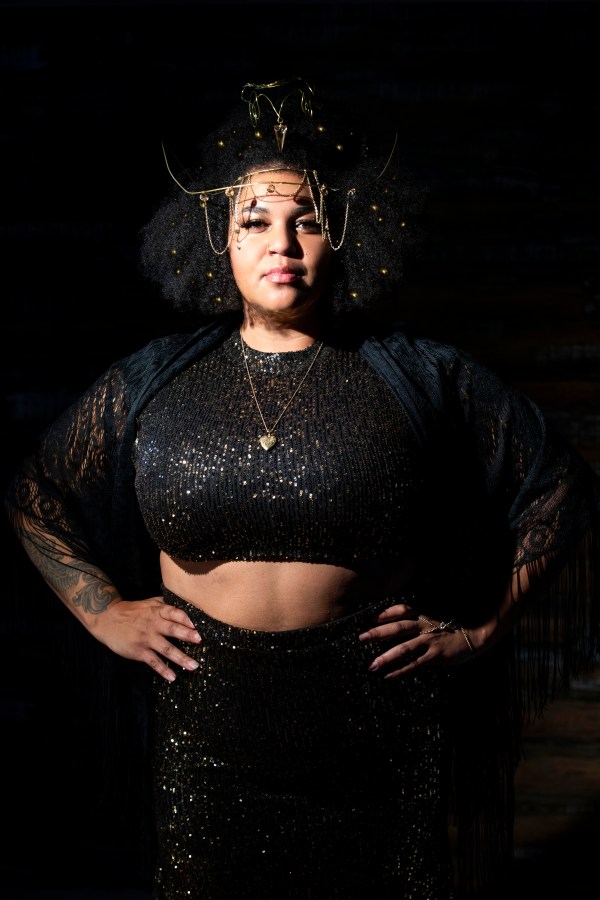 D'orjay (they/them) says "this ain't your grandaddy's country music," despite it paying homage to the classic country music that artist D'orjay grew up with in rural Alberta. And it sure as hell ain't stadium girls-trucks-beer country. Instead, they colour outside the lines with anthemic, bold blues, honky-tonk and rock-flavoured roots with a distinct queer twist.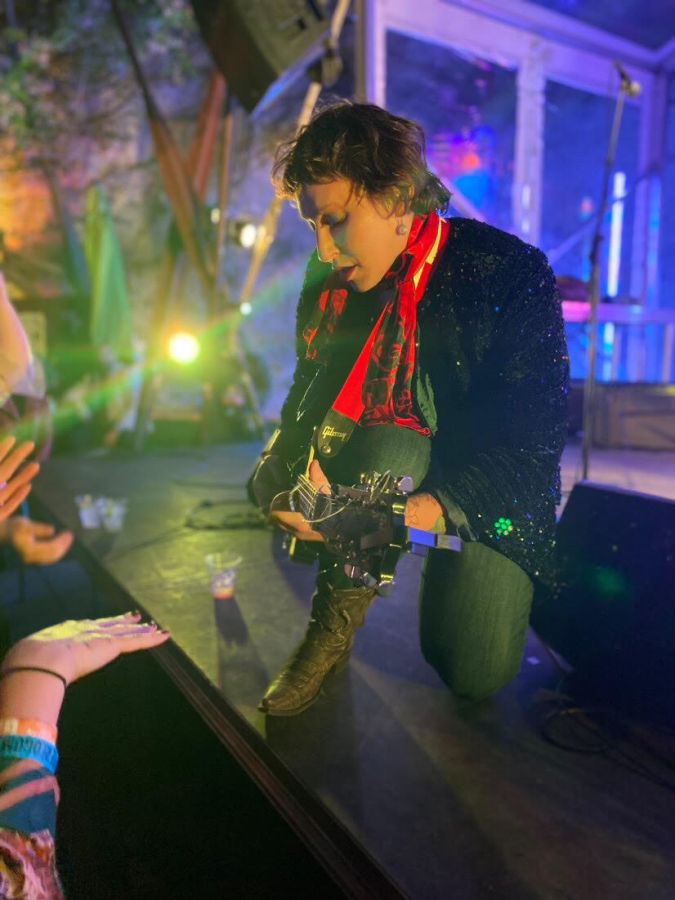 Mya (Mimi) Byrne (she/her/and sometimes they) is a celebrated singer-songwriter signed to Kill Rock Stars Nashville, and her new album, Rhinestone Tomboy, has been lauded in NPR, Rolling Stone, and No Depression, among others.
Like a crackling backyard fire outside of a city at dusk, stars on one side of the sky and light pollution on the other, Mya's music is in the pocket of traditional country and Americana, yet firmly rooted in the modern world. A proud and out queer trans woman, she is at the forefront of the queer country movement.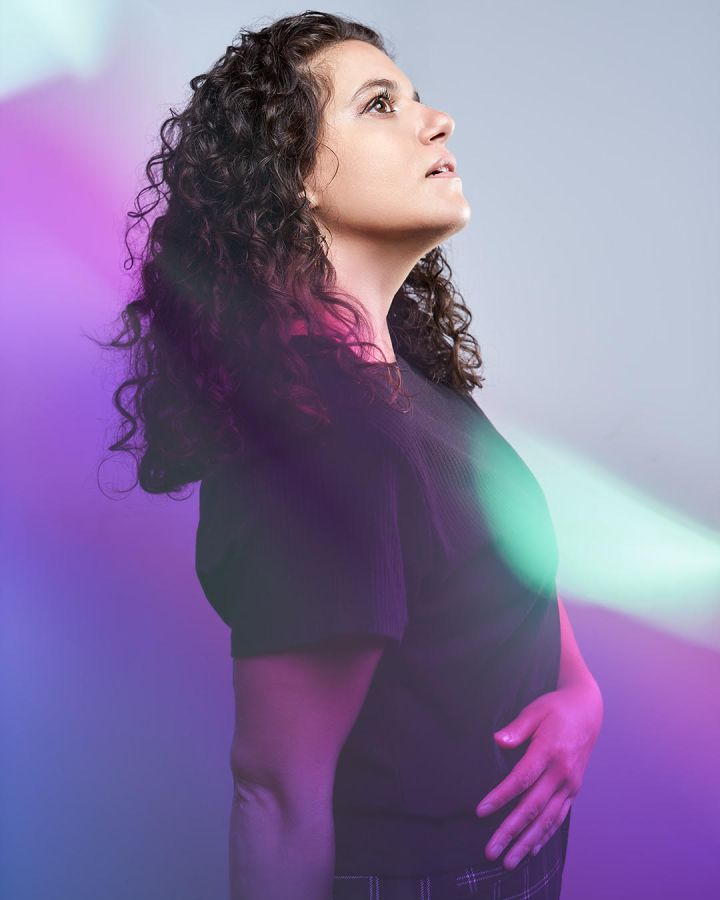 Meredith Shock (she/hers) is a queer singer/songwriter whose songs are her journal entries.
Kimber Springs (she/they) music is heavily inspired by their hometown, Nashville. They love giving their own take on country music.
---
What/Who inspired you to become a musician?
Madeleine
I grew up surrounded by music. My mom started my sister and I on violin when we were four, and we grew up singing along to the radio in three part harmony. Music and songwriting have always been my emotional outlet, so I guess the feeling of catharsis, and the adrenaline of being on stage inspired me more than any one artist.
Brody
My inspiration for music started at a very young age. My mom has video footage of me running around in a diaper and cowboy boots with a Flintstones toy guitar jamming out to whatever music video was on the TV. My mother was and still is a very talented pianist, singer, and accordion player, and when I was about eight years old, she asked if I wanted to play an instrument and she took me to the music store and we picked out my first guitar! I also picked up singing, cello, and piano and took lessons all the way through college. My uncle used to teach me piano and singing as well. I had so many favorite artists that inspired me to chase a career in entertaining and songwriting. Artists like Dashboard Confessional, Sheryl Crow, Lenny Kravitz, Michelle Branch, Third Eye Blind, Taking Back Sunday, The Starting Line, Paramore, Tim McGraw, Jason Aldean… I could go on for days with a list of all the artists and groups that have made me fall in love with music and influenced my songwriting.
Mercy 
I grew up in an artistic family, and creativity was part of every day life. They were supportive of my talents before I believed in myself. I remember my mom telling me I should move to NYC and pursue music and my uncle showing me how to book gigs because he had been a promoter. And my voice teacher Marcelle, who also encouraged me to make music.
Jobi 
My first musical loves were angry female country artists: The Chicks, Miranda Lambert, the list goes on. I was obsessed with the way they sang with such attitude and power and spent hours in my room singing along to their CDs. It wasn't until I began writing my own songs and was supported by older musicians in my local scene that I felt confident enough to start playing out, so I owe a lot to their support and the support of my family.
D'orjay 
I think certainly just growing up in a musical family. My mom just was a fan of the arts in general. Even growing up in a small town, and in particular, growing up on a farm on an acreage at a young age, there was still just a bunch of value that was put on music and creativity and acting and imagination and that kind of stuff in my family. As much as listening to other artists was a part of it, I think it really started there.
Mya/Mimi
Since my childhood, I wanted to be a musician, ever since I saw a guitar being played. My earliest influences were Elvis and Madonna, to be honest, and Jimi Hendrix really showed me the extent of expressiveness I wanted to aspire to. Once I found him, there was really no turning back.
Meredith 
I've always wanted to be a singer. As a young kid, I was constantly singing along to the country songs my mom would play in the car. There isn't just one performer that I can point to as inspiration — the country women in the 90's were my favorite! Eventually Taylor Swift inspired me to write more truthfully and continue to want to chase my dreams.
Kimber
My father was a singer, so I was surrounded by good music and some of the best musicians around, including my guitar teacher Regi Wooten. He had a huge impact on me.
What are you most proud of thus far in your career?
Madeleine
In the past couple years, I've gotten to play with artists that I really look up to and was featured a couple times in NPR, which has been a bucket list thing for me! Even more than that, I'm really proud of a queer country song I put out last year called "The Way I Do." The tag is "if I don't get to heaven for loving her true, god has never loved a woman the way I do.wp_postsIt was essentially my career coming out. I was so nervous to release it, but the response has been incredibly encouraging. Hearing people say that they grew up on country music and felt like it didn't represent them as adults until they found this song is really moving. Being able to be that artist for people makes me feel like I'm doing something right.
Brody
I think the one thing I'm most proud of so far is the opportunity I got to sing on America's Got Talent season 13 when I came out as trans to the whole room and world. From all the thousands of messages I got on social media, I realized it really helped a lot of people understand what it means and looks like to be trans and for others like me to come out, transition, chase their dreams, and just be authentic and happy. That was such a huge moment for me as a person and an artist and for representing trans people around the world. It really boosted my musical career as well! Recording and producing my cover version of the first song I sang on the show "Stand In the Light" was a big deal as well. It has over 1,270,000 streams on Spotify. I'm super proud of that!
Mercy 
That I've made the music I want to make without anyone restricting me. I've made all my albums through crowdfunding (and maxing out my credit cards) so I've had complete artistic freedom. I can be myself.
Jobi 
I'm really proud of my choice to come out as queer professionally, not just personally, which I did via social media in 2020. I feel like when I perform now, I can show up as my whole self and not like I'm playing a character and wearing a costume like I often felt before I came out.
D'orjay 
Honestly, I think just that I went for it you know. I guess for some people, it doesn't really resonate. But I felt like before I went down this music route, I already had lived a pretty full life and kind of really went for some things. And this is just something for myself I really wanted to do. And I had to just overcome a lot of internal and certainly some external barriers. So to kind of pick up the microphone, quote, unquote, at around 35. And just kind of going for it. I think that's what I'm proud of. Everything else is, honestly, a cherry on a nice cake. I'm proud that I did this, so I won't regret that.
Mya/Mimi
Quite frankly, staying alive and continuing to work without compromise. On a career goal level, playing in front of 18,000 people at the Love Rising concert in Nashville this spring, sharing the bill with Allison Russell, Maren Morris, Yola, Jason Isbell, and other heroes. Kissing my trans partner Swan Real in front of all of those people, showing the world that trans love is sacred…that's my proudest moment onstage. But offstage? Probably the person who came up to me after a recent show who told me that my openness was the catalyst for them coming out to their parent as nonbinary. It made me cry.
Meredith 
I've played two really energetic shows this past year — one being a single release show that my mom and aunt flew out and surprised me for. This was my first full band show with all original music, which was just crazy to hear that happening in real life! The second show I'm proud of was for Louisville Loves Emo. I did three acoustic emo cover songs to a crowd of over 600 people. This was the largest crowd I've ever played in front of, and I felt like I was on top of the world.
Kimber
I am most proud of my songwriting. I have always struggled to feel like my words were any good, but I feel like I've gotten to a place where I really believe in what I have to say.
Have you ever felt out of place in the industry?
Madeleine
One hundred percent, yes. When I first moved to Nashville, I played a lot of country shows and wrote with a lot of country writers. Country has a long history of excluding queer people (and people of color, women…basically anyone that's not a straight, white, Christian man…) and although we have the same taste in women (cue the laugh track), as a queer, Jewish woman, I don't exactly fit that bill. I thought coming out publicly would kill my career before it could even take off. There are still times I find myself not playing more overtly queer songs at shows. Fortunately, in the past few years, the Americana community has made an intentional effort to not only include, but uplift queer artists, and artists of color.
Brody
I think I have always felt out of place in the music industry and country music mostly, mainly because I feel like most of the industry people would run if they actually knew I was trans, and I think that it has kept me from really getting much further here in Nashville. I just feel STUCK, and that's is such a terrible feeling. I could be wrong though, and I think it's worth sticking around to find out. I have been met with only kindness and love for the most part here, but most people don't know I'm trans until I tell them.
Mercy 
Not in indie scenes. Not with other artists. Yes, in the music industry proper. Music Row in Nashville doesn't know I exist, or if they do they've never reached out. I've also kept my distance somewhat, because there's a lot of sexual harassment and misogyny. I had enough instances of being around creeps that I finally just stopped seeking out those industry spaces. Music journalists have been really kind to me and my lifesaver. They've always taken notice and helped me out. (I'm talking to you, case in point). And fans. Fans have given me my career.
Jobi 
I've felt a little out of place in lots of spaces both musical and otherwise; I think lots of queer people feel this in all facets of our lives. In music, I've been called "too countrywp_postsfor the indie scene, and "not country enoughwp_postsfor the country scene — in a way it's perfectly representative of who I am as a person and the music I make, kind of somewhere in the middle of a few different things.
D'orjay 
Yeah. All the time? I don't know. All the time. I think it's too much for me to even go into that further. Other than just to answer the question directly. I feel out of place in the industry often and all the time. And it's why I I don't think I really participate in a ton of things traditionally that musicians in my position do.
Mya/Mimi
I often feel out of place. Despite being lauded by my peers and industry allies, I've been told more than once that I don't fit in, literally, to so many of the wonderful places I aspire to play, or to agents who want to put me in a box. At the end of the day, I just want to make a living, and since the anti-trans laws started ramping up last year, I've found it extremely difficult to get work.
Meredith 
I've most definitely felt out of place in the industry — maybe even most of the time. I live in Nashville, so you'd think it would be easy to feel comfortable being a musician in "music citywp_postsbut it's quite hard. It's easy to fall into the habit of constantly comparing yourself to everyone around you. Luckily, there's a wonderful and supportive queer music community here.
Kimber
I have definitely felt out of place in the industry. I think in any genre, there is a lot of pressure for women and perceived women to be feminine and sexy, and I don't exactly fit that mold.
Why is it important for us queer folks to make country music?
Madeleine
I think at its core, music is supposed to represent and resonate with people's feelings and experiences. Country is no different. Any time you exclude the perspective of an entire group of people, you miss out on their stories and experiences. We deserve to be heard, and we deserve to hear music that we can hear ourselves in. The best way to make that happen is to keep showing up, keep being loud, and keep making music.
Brody
I think it's so important for queer folks to keep making country music, because representation and visibility is the most important thing. Music, no matter the genre, is a human experience we all connect with in some way. It speaks for us, it helps us process things, it brings people together, it helps us feel things we need to feel and express. It's therapeutic. It unites humans in a way nothing else can. Having queer representation in country gives hope to queer people around the world that country music is for ALL and ALL are welcome. Unfortunately, more than any other genre, I think country music has always had a stigma around it that straight white religious/conservative people hold the reigns of country music, and to have queer folk infiltrate that space is sinful, forsaken as queer folk try to scale the conservative walls that so many of us queer country folk seem to run into at some point as artists. As if we aren't included or welcome. It's the signal I'm getting anyways. But as time goes on, more and more artists are emerging and coming out AFTER they have made it big. Which is kind of discouraging for me as a person who's already come out. But if we don't have these big artist infiltrating country music this way, how will it ever change? It's almost like a trojan horse hahaha. So I totally get it. They are coming out from within and unlocking the doors from inside for the rest of us to come in. Music doesn't discriminate. Everyone, queer, Black, white, brown enjoys country music just because they do! We as humans don't need to have reasons for enjoying a certain genre of music. We just like what we like! I think being open in country helps unite our people and country. There is no other genre of music out there that singles out a certain type of person for the way they were born. Knocking down those barriers is so important for progress. If we don't talk about it or see it, we stay stuck.
Mercy 
Harlan Howard said "'All you need to write a country song is three chords and the truth", I'm pretty sure queer folks have a lot of truth to tell.
Jobi 
Up until very recently, I feel like it was understood in the broader culture that country music belonged to primarily straight cis white conservative people. Of course, LGBTQ country artists have always been here — pioneers such as Lavender Country were writing and releasing queer country music long before the internet — but they were either never taken seriously by the industry or silenced by it. Because of this history and those who paved the way, it's a huge deal that queer country artists and fans feel empowered enough to create spaces that celebrate our love for — and our place in — country music.
D'orjay 
Because it's hard fucking music man. Three chords and the truth. I think queer people are always at the forefront, and the trailblazers of living their most authentic and genuine lives and being their most authentic selves and striving for that and creating space for more people to be able to do that. And I feel like that is the essence of country music in my mind.
Mya/Mimi
Queer people and trans folks have always been a part of country. Our lives carry a gravitas that are in line with what is most cherished in this music…stories, relatable stories, of the outsider, of warmth, of love, of simple enjoyment of moments. We are the ones who can truly lay claim to being the children of the outlaw country movement, and we have that in our bones. There's a throughline from Waylon to Willie to Jessi Colter to all of us queers. And the more visible we are, the more we can change the status quo. I'm a firm believer in the power of being out, and there are still so many in the closet. I hope all of us who are doing it inspire more folks to be able to do so.
Meredith 
I moved to Nashville wanting to do country music because it's what I grew up listening to. The first songs I released really show that country side of me, but my music has since evolved. Heteronormative narratives are woven so deeply into country stories, so as I started to relate less to the genre, I started aligning more with the soft pop genre.
I've still embraced the storytelling style of songwriting that country music is all about. This country influence will always be the core of my musicality, and I am so excited when I see queer country artists perform. I think it's important for folks to stake a claim within a space that might not always be tolerant and accepting. This is really the only way the genre will grow. I don't ever want kids now who love country to look up and walk away from the genre because they don't see themselves in these stories.
Kimber
It's important because there's a lot of country ass queer people. I don't think people realize how many of us are out here.
Can music be an act of protest? Celebration? Love?
Madeleine
I think music is innately all of those things. With queer music, it's often all three at once. When I play a queer love song, its existence alone is, for better or for worse, an act of protest. On the one hand, making music is a genuine and meaningful way to be visible. On the other hand, it kind of sucks that any time I write a love song, it's not just a love song, but a political statement.
Brody
I think that's exactly what all music IS. It's all human emotion. Fear, anger, sadness, grief, celebration, love, happiness, freedom, protest, education, fiction, letting go, moving on, partying and having fun, overcoming, soaking up life's many turns and experiences. Especially country music. It's all about heart, and we all have that. Music is uniting if done correctly and with the right intentions. It's how we express our individuality. It should always be that way!
Mercy 
A catchy song has power. It gets stuck in your head rent free, no matter who you are. Think of how much impact that is if you start saying things that are subversive and true. That's the ultimate protest move.
Jobi 
Music, like all art, is a documentation of human history and culture. In my opinion, any art created by people who've been silenced and oppressed is a form of all three of those things: protest, love, and celebration. I recently came across a sermon from a trans preacher based out of West Virginia (@the..reverend on tiktok) who put it beautifully so I'll share their words here:
"Let's use our rage to make art and dance. To leave so many beautiful pieces of ourselves in the history books that no one can burn us away entirely"
D'orjay 
Yes, yes, and yes, absolutely. I feel like I have songs that are an act of all of those  things in "New Kind of Outlaw" and my album.
Mya/Mimi
Music can and is celebration, catharsis, love, hope…when you can create a moment that resonates across boundaries that separate us as human beings, when music carries a power, it breaks down the divisions in the working class and brings us together. And that's why so many people are scared of our power and our love. It's our freedom that frightens those who push against us.
Meredith 
I think all of the above! Music can be anything we want it to be. Even songs that I've written with personal experience in mind, people have come up to share that they connected with the lyrics in a completely different way — and that's okay! A song doesn't have to have one meaning. Relating to a song is about what you think it means, and in some ways, what you need it to mean in the moment — even if the writer didn't intend for this.
Kimber
Country music has always been rooted in speaking your truth and questioning the status quo. Artists like Charlie Pride, Dolly Parton, and Willie Nelson are great examples of that.
Pretend we could hook you up with anyone in the industry to collaborate on a single? Who would you choose and why?
Madeleine
I'm a huge Brandi Carlile fan! I used to think that I couldn't be queer and have a successful career in country or Americana. Watching her success showed me that I could be out and have a career. I think I owe a lot of my courage as an artist to her. She's such a massive talent, and she's also just so cool.
Brody
Oh gosh that's a hard one! I think it would come down to probably Sam Hunt because I LOVE his style of songwriting and wish I could be as good! I feel like his style is exactly what I hope to achieve. Maren Morris, honestly the same, she's so talented and has so much love for the queer community. Can we throw Hayley Williams and Dolly in there? Cuz why not? What's not to love?
Mercy 
Jack Antonoff and Taylor Swift. I think they're pop geniuses, and Taylor Swift is one of my favorite songwriters.
Jobi 
I would love to do a song with Aaron Lee Tasjan. His latest record has been on repeat for me basically since it came out, and I really relate to how he writes about and celebrates his queerness in his music. I've always identified with being both masculine and feminine and have come to celebrate that, so his song "Feminine Walkwp_postsreally hits for me.
D'orjay 
Oh, man. I've got a few. Like, I want k.d. lang. I would love to because we're from a really similar region. And in terms of like, queer country music and tickets to the music. She's making the 80s so good. I think it'd be cool to do a song with Lil Nas X for so many obvious reasons. I think it'd be cool to have a country tune produced with Pharrell or something like that or just a cool producer that you wouldn't normally expect to do a country song. And Pharrell was behind so much of the music, you know, r&b and hip hop, that I listened to in that era when he was part of the Neptunes. And then as always, Garth Brooks, you know, he's always gonna be that guy. He was a big part of my connection to country music and family and just growing up honestly, just sitting in a garage. You know, singing songs with my best friends growing up.
Mya/Mimi
Well, there are so so so many people I would love to collaborate with. Willie Nelson. Chris Stapleton. Yola. k.d. lang. Harry Styles. Brandi Carlile. These folks all share my love of truth telling, of sharing the resonances of life's observations that I believe are the cornerstones of the best songwriting, and the truth is that trans artists need to be platformed by our peers who *are* highly successful, because we are still diminished and invalidated by so so many folks. When trans people are being treated as equals, boundaries break down. I think we could write some real bangers, too.
Meredith 
Easily Taylor Swift. Her writing is remarkable, and to see how she has grown as an artist and successfully transitioned to a different genre is so admirable. You can tell she loves what she does.
Kimber
It's my dream to collab with Shania Twain. She's such a living legend, and I think we would make a banger together!
How are you celebrating this Pride?
Madeleine
Honestly, probably by spending time at home with my fiancée and our dog. I love Pride, and I think it's so important to celebrate the beauty and joy of being queer. I feel fortunate enough to be surrounded by a community that never makes me feel othered. At the same time, I live in Tennessee, which is essentially at war with queer people. At this point in my life, celebrating Pride looks like taking a moment to hit pause on the fight, and taking time for myself to forget that there's anything "differentwp_postsenough about me to celebrate.
There will always be work to do, but there is something so important about letting yourself rest. I know that might sound like kind of a buzzkill, but it has been a really freeing feeling and an empowering act of caring for myself.
Brody
This Pride month, I'm going to spend my time performing for a few Pride-related events like Delaware Pride June 10, the Pride round at the Bluebird Cafe June 22, and Dallas Pride street festival June 24! I always make some posts on social media and put out my Pride flag and lights on the porch. Maybe a Pride photoshoot with my family and always supporting and celebrating inclusive businesses as well. 
Mercy 
I'm headed to Chicago to help with rehearsals for a queer musical I'm co-writing called "Leather Daddies." It's a rock opera about the underground gay sexual revolution in 1950s/60s Chicago. It's being workshopped through About Face Theatre, and we got a National Endowment for the Arts grant. We'll have a performance, free to the public, on June 18.
Jobi 
I've been struggling with this in the wake of so many horrific attacks on the queer and specifically the trans community nationally this year. As cliche as it sounds, I think the best thing we can do in moments like this is be in community with each other and support and uplift those of us who need it most. I think leaning into community is the whole point of Pride and especially important to remember amidst all the rainbow capitalism and heavy drinking culture that tends to really miss the point. Pride is a protest as much as it is a celebration, and it is for us and by us and it can look however we want and need it to look.
D'orjay 
Man Prides' every day. I'm celebrating being queer every day.
Mya/Mimi
One of our sweethearts is flying into New York to stay with me and Swan, and we are going to walk around this city, kiss and hug our friends, and generally be as gay as humanly possible.
Meredith 
I will be going to Nashville's Pride! The day of the festival is also my four years with my girlfriend, so we will be celebrating us, too!
Kimber
I'm celebrating Pride this year by getting the hell out of town and going fishing.
Anything you want to plug?
Madeleine
Check out my most recent album here!
Mercy 
Lookout for my song with Melody Walker, "Jesus Was a Drag Queen," released June 2!
Brody
Hmmm, I did release my new single on Valentine's Day called "Make A Love Song With Me" and I'm really 'PROUD' of this one. I have another queer artist featured on it; her name is Carmen Dianne and she takes the song to a WHOLE different level. Let's just say I picked the right female vocalist! She's so amazing, and I want everyone to hear it! I wrote and produced all the parts and went through two producers before I found Gabriel, who brought it all together the way I always imagined it would sound.
Check out his audition on AGT and so much more here and this cover of Carrie Underwood's "Heartbeat"!
Jobi 
I have a new single "Sweetwp_postscoming out June 20 I wrote as a queer country self-love anthem for my younger self. You can also preorder my debut record "Whiplash" that will be out in September now!
D'orjay 
Yeah, I'm working on a little bit of a rebrand right now; I'm just gonna kind of be going by myself and then including my band in that as well. And just working on some new music. I'm really excited about the next album to come out. When it gets out, who can say, but yeah, I'm starting to do some recording again next month in June, and so yeah, I'll be releasing that soon. 
Mya/Mimi
My record is out now, and I do hope y'all will love it and share it…and buy the purple vinyl! The most important thing to me is getting the word out to trans and queer people that artists like me exist and that there is a world out there for them, that no matter what the genre is, it can be yours. Especially country and Americana.
Meredith 
My debut EP was released in the Fall and it's basically about my entire relationship! It's catchy, queer, and sweet!
Kimber
I have my first single called "Small Town Lovewp_postscoming out very soon! Stay tuned.
---
While these artists couldn't make it in this piece, I wanted to give some shoutouts to musicians who are 100% queer, country, and phenomenal. Amythyst Kiah (check out "Black Myself"), Thao & the Get Down Stay Down's (check out "Holy Roller"), and Crys Matthews' (check out "Prodigal Son"). Check them out in the playlist!