Hi beautiful gay creatures! Hope this message finds you full of love and laughter from the recent holigay season.
As #20GAYTEEN rounds out it's last few days, it's important to reflect on how much Autostraddle needs money and, probably, how little you've purchased from the Autostraddle Store. Let's think about how sad that made your closet hangers and your dresser drawers and torsos. How your denim pined to be pinned by our enamel pins, but how you just shook your head no before walking into the darkness!
This reflection process, an important one, is not without reward. Seeing as you've made a concerted effort to try to rectify what you've lost, we'll add a little push that will complete the cycle. Until the end of #20GAYTEEN (Now until 11:59pm on Dec 31, 2018) we will be giving you 20% off your entire purchase in the Autostraddle Store. Just use the code POSTHOLIGAY20 at checkout. Don't sleep on this deal because you won't see it for another year!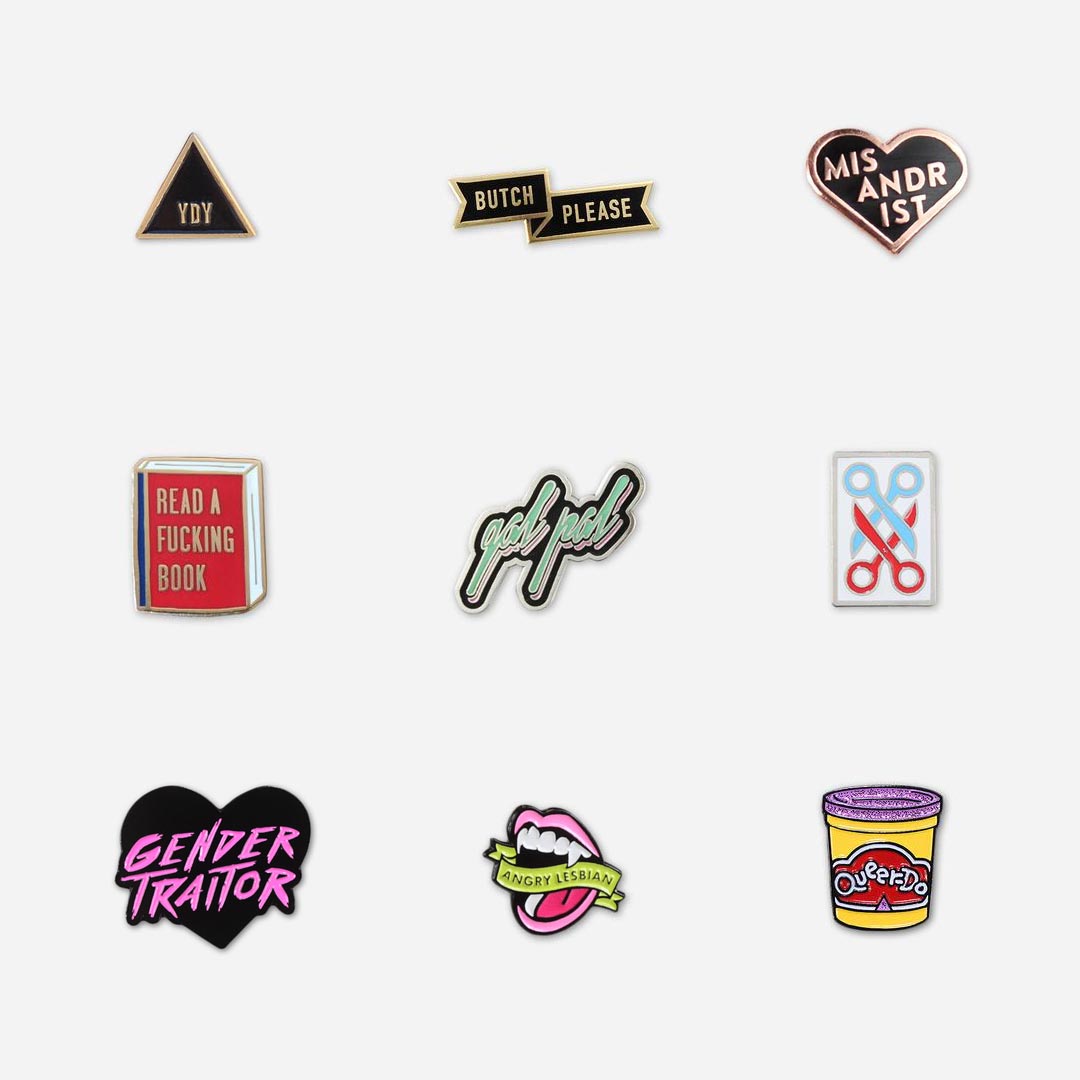 And that's not everything in the Autostraddle Store. Have you ever wanted to wear a shirt that turns you into a lighthouse seeking only gay boats? Look no further than our "Who All's Gay Here" tee— which is normally $22, but is now $17.60! Wow!
When you invite me to your holiday party. #happyholigays pic.twitter.com/J0OgTTDg2i

— Nic (@njnic23) December 8, 2018
We could honestly keep going — but why don't you check out these incredible deals for yourself? Just visit the Autostraddle Store between now and December 31st, and save 20% off your entire order using the code POSTHOLIGAY20 at checkout.
And listen — if you plan on shopping elsewhere we understand, just make sure to do so through our Affiliate Marketplace! We've got affiliate accounts with Wildfang, Smitten Kitten, Outplay, ASOS, Modcloth and many more. When you shop through our links you give us a percentage kickback — anywhere between 5 and 20%.