Welcome to your weekly pop culture fix, in which we give ourselves to the sea in exchange for queer content.
---
+ Ocean's 8: Seriously Somebody In This Movie Has To Be Gay
At least 8 of these characters are lesbians, right? What's going on here. I mean Kayla started this conversation a year ago and I'm not here to finish it, I'm here to keep it alive. Also last time i went to the hair salon I asked for a hair situation like Charlize Theron in Atomic Blonde and now I'm gonna have to ask for a hair situation like Cate Blanchett in Ocean's 8! Times change, people change.
https://youtu.be/DKMC6HViGTM
More importantly, here's Elena in a suit: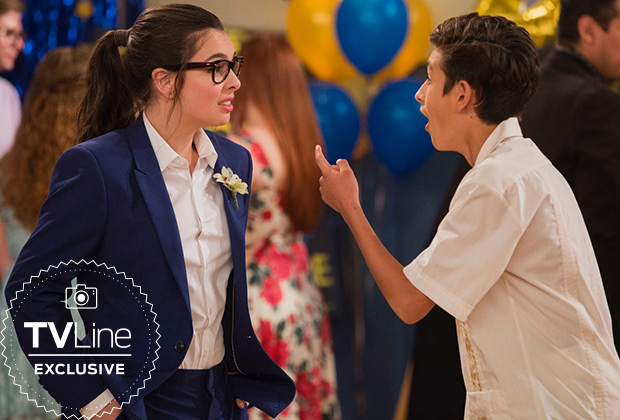 ---
Before you go!
It takes funding to keep this publication by and for queer women and trans people of all genders running every day. And A+ members keep the majority of our site free for everyone.
Still, 99.9% of our readers are not members.
A+ membership starts at just $4/month.
If you're able to, will you join A+ and keep Autostraddle here and working for everyone?
Join A+