Tara / 24 / St. Louis, MI / Nanny, Writer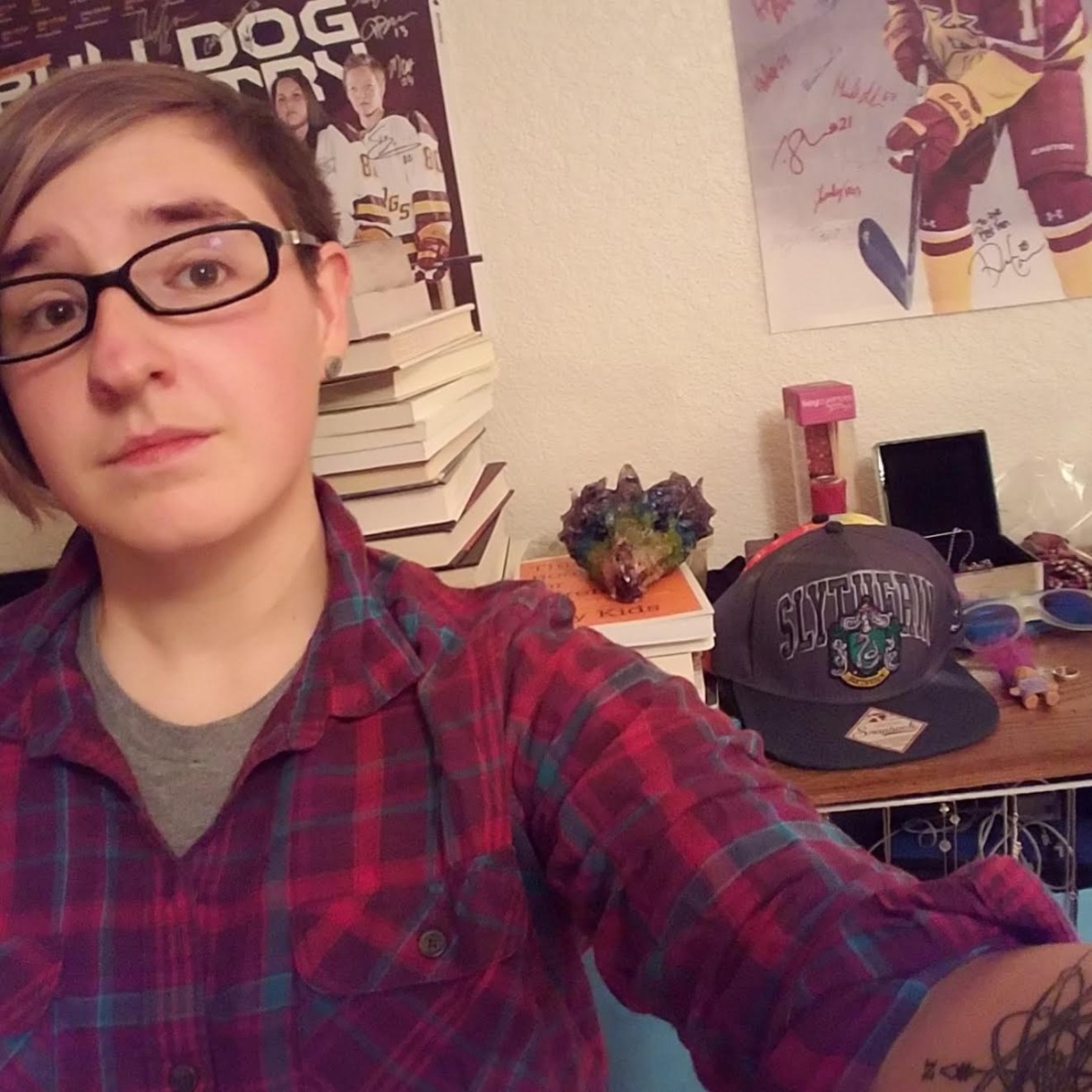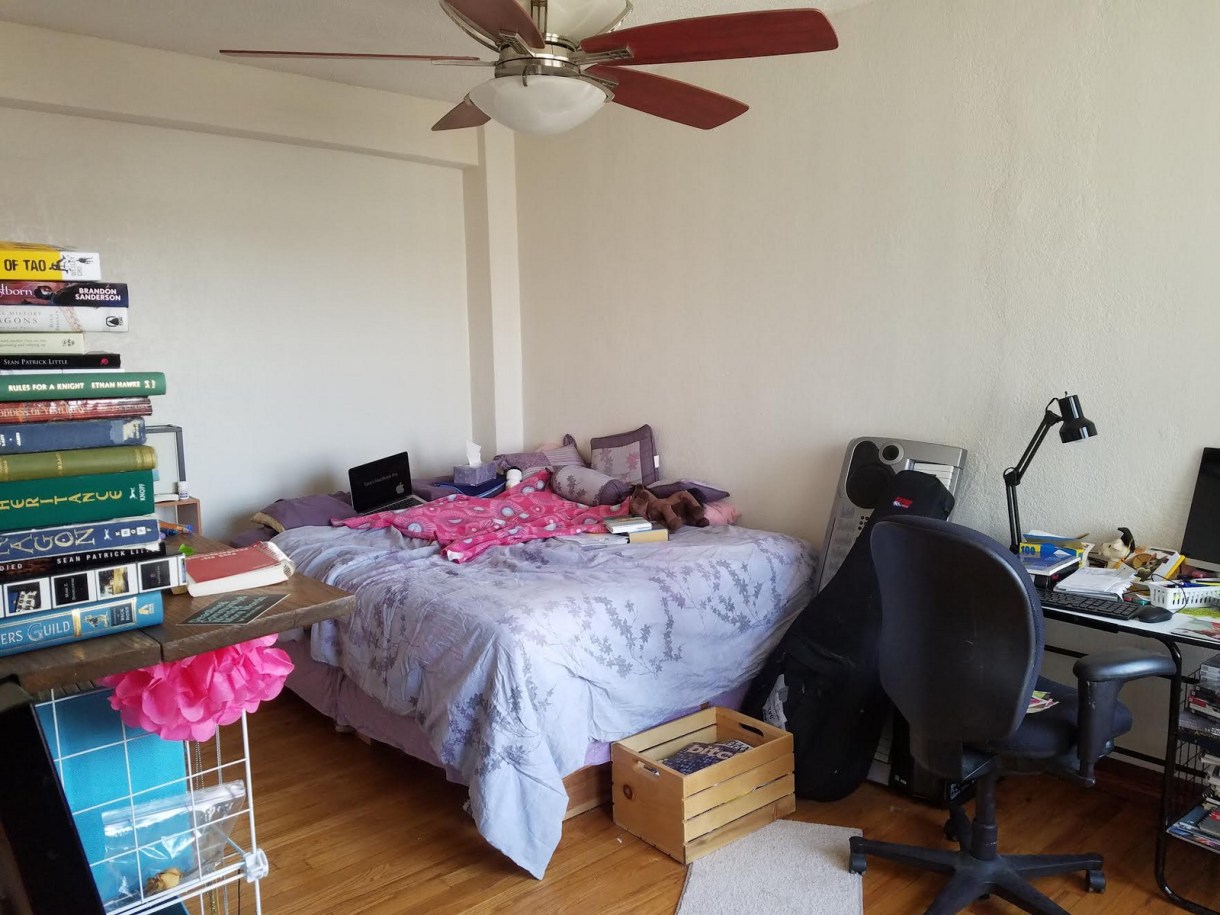 "My room makes me feel safe, and it's a place of work, play, and sleep. My favorite item in my bedroom is my rainbow dragon, Taran. An honorable mention goes to my Napoleon Storm Trooper mousepad."
---
Valerie Anne / 30 / Astoria, NY / Copywriter, TV Recapper
"My room is literally always a mess (I cleaned for you… sorry about the AC/wires) but it's home. I feel comfortable in the chaos. I know you can't really see my bed (just my mermaid blanket and Wishbear) but this is where I'm usually sitting when I'm in my room, writing or watching TV, and I love my nerdwall in all its glory."
---
Alex / 31 / Connecticut / Education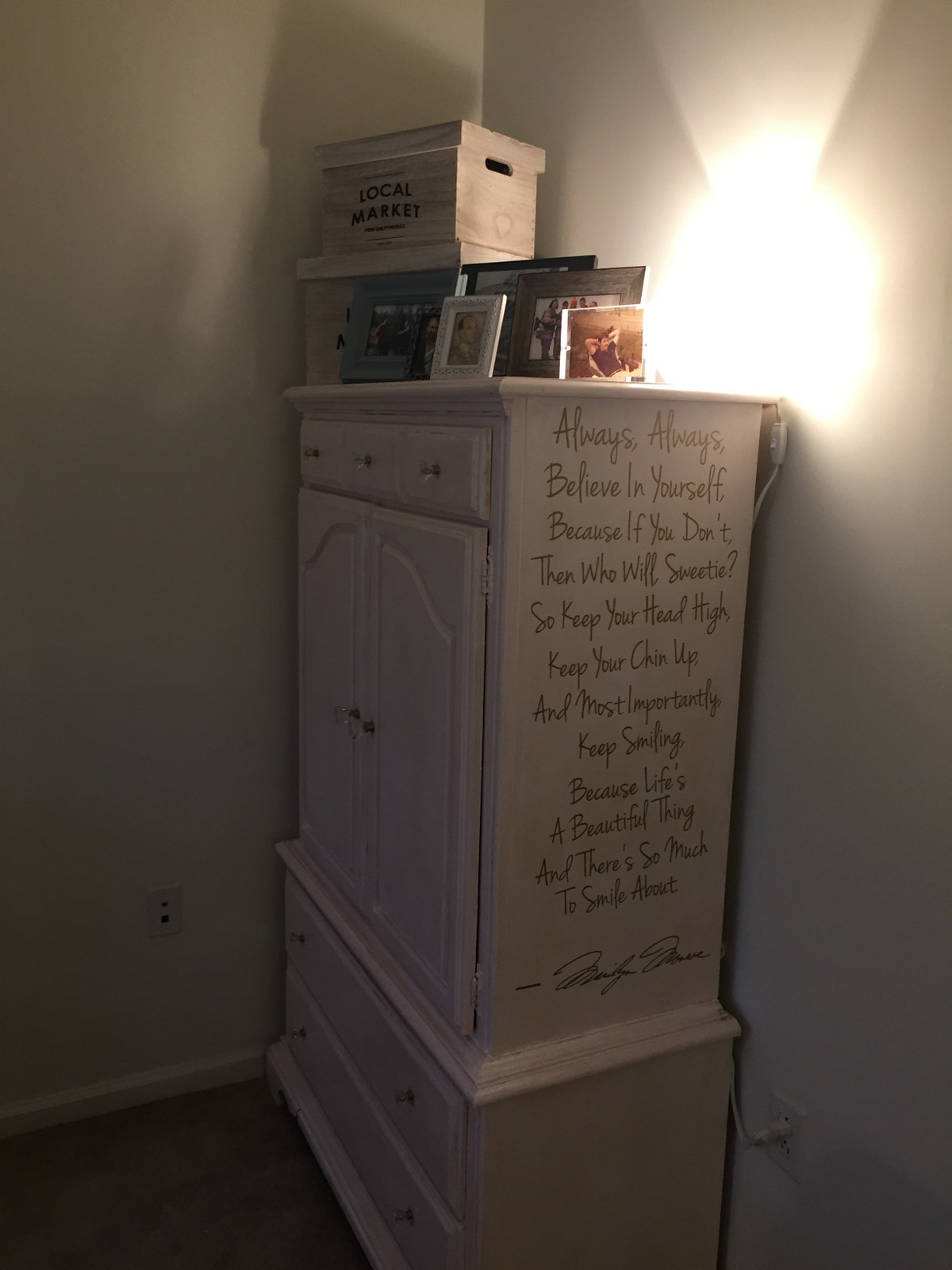 "My room is and always has been my safe space. There's not much else to say. I have a quote from Marilyn Monroe on the armoire across from my bed. It's the last thingy I see before I go to sleep and the first thing I see when I wake up.  "Always, always, always believe in yourself, because if you don't, then will who Sweetie? So keep your head high, keep your chi up, and most importantly, keep smiling because life's a beautiful thing and there's so much to smile about."
---
Olivia (she/her) and Clark (they/them) / 19, 21 / Reno, NV / Student, Pet Sales Associate; Student, Research Lab Assistant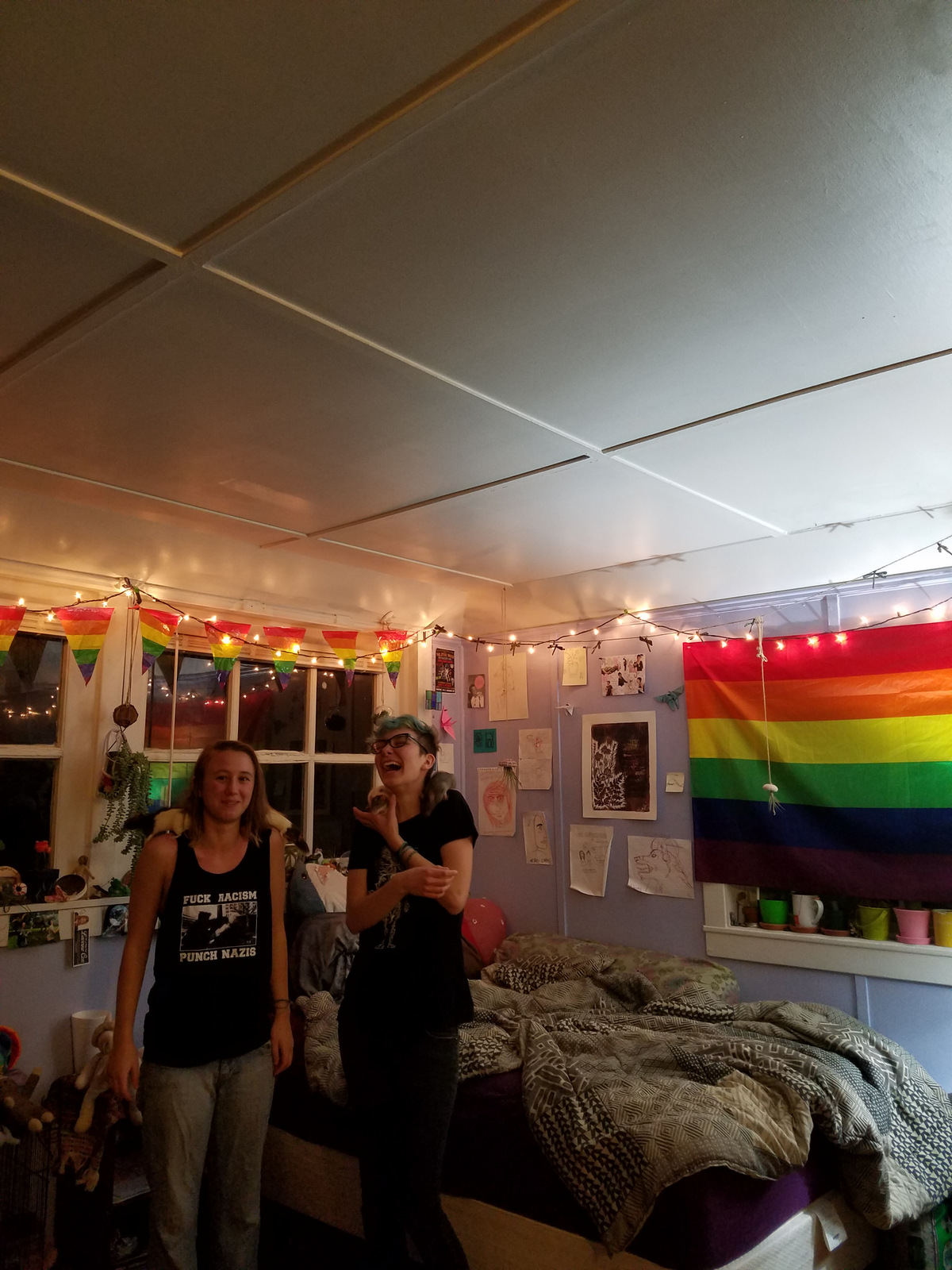 "We're living in a converted garage/studio with our four (4) rats and hedgehog (not pictured), so technically our entire house is our bedroom. Clark has filled the house with plants and Olivia has filled it with rats, yet neither of us plan to stop seeking out more any time soon."
---
Daisy (with Sionnain via FaceTime) / 21 / Maine / Student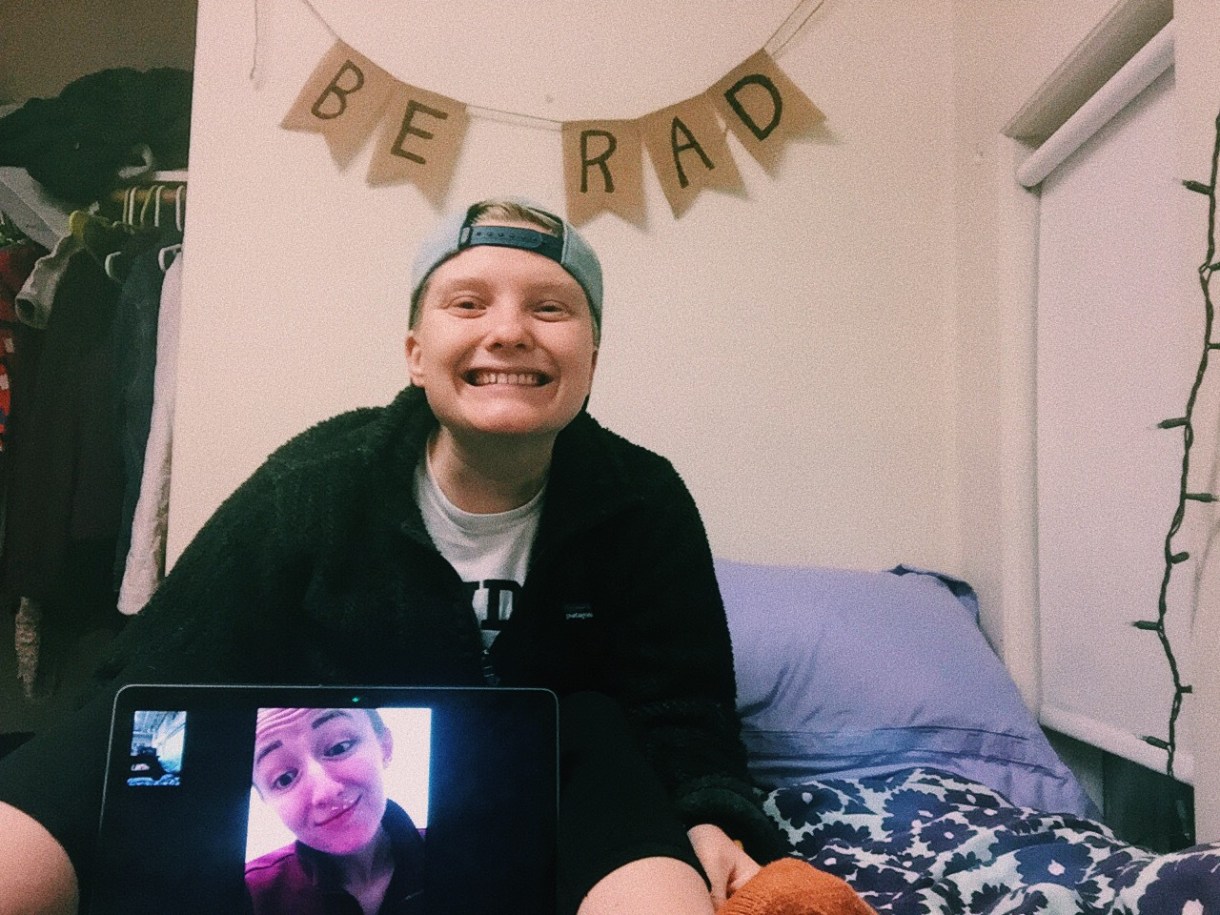 "My favorite item in my room is my "Be Rad" sign that I made. I look at it every night as I climb into my purple flower bed (lovingly coined PFB), and it reminds me to be my most rad, unapologetic, authentic self: a queer person with Cerebral Palsy who wears a lot of bowties and backwards hats, has a deep passion for chocolate chip pancakes, and is realizing every day how much more I have to learn and grow."
---
Julia Johnson / 27 / Seattle, WA / After School Teacher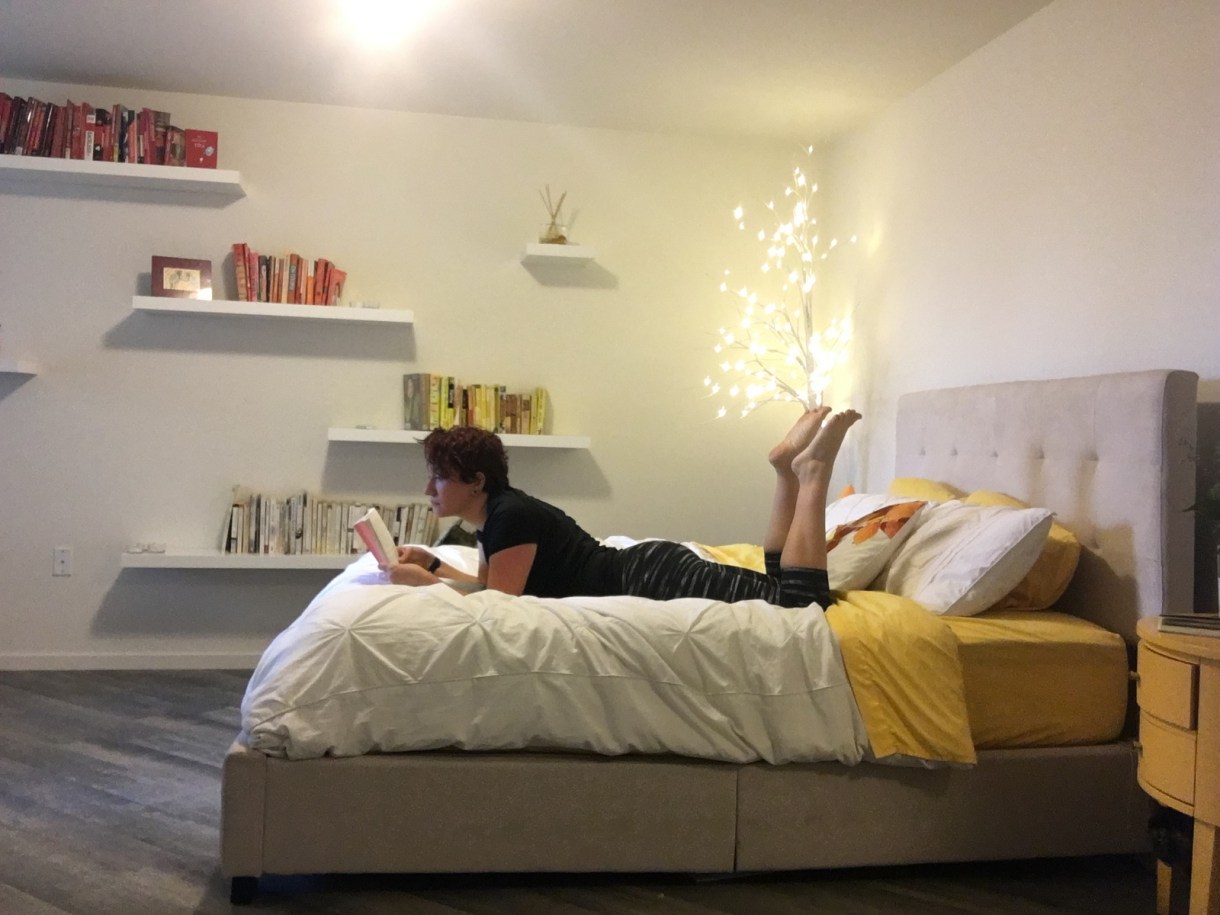 "I love this bedroom because it is the first one my fiancée (not pictured) and I decorated together.  It's spacious, quiet, and serene even in the middle of the city, with lots of light, and the books represent an wonderful mix of our interests."
---
Grace / 23 / New York, NY / Artist, Digital Content Producer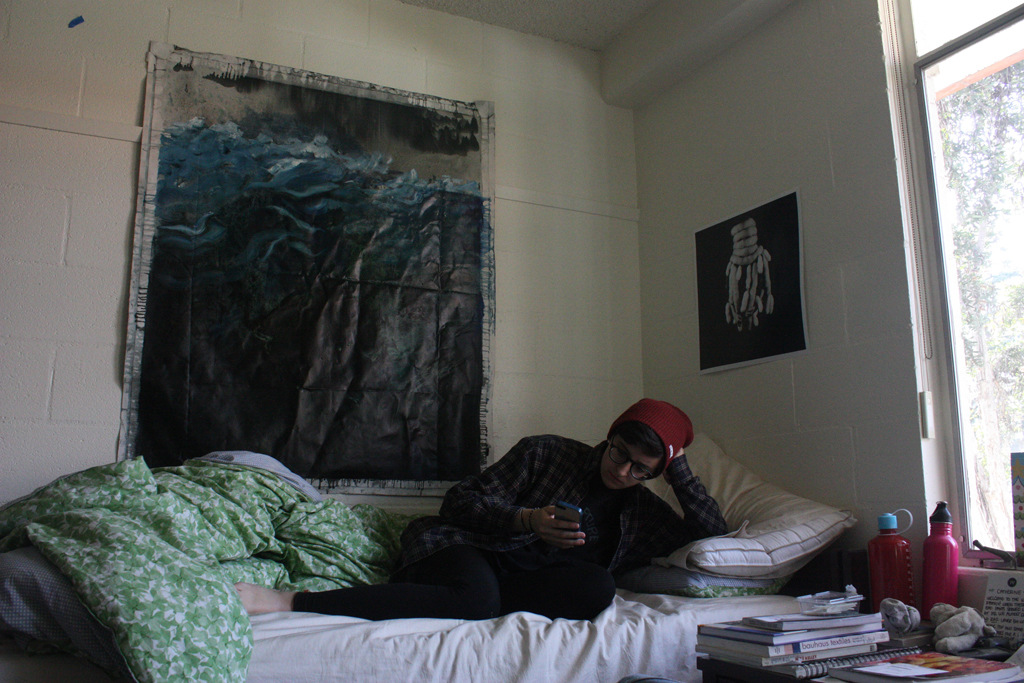 "I get the most amount of creative work done and the least amount of practical adultish work done in my bedroom. It's a space where I feel the most comfortable when beginning new creative/art projects, and can often be found littered in photographs, sketches, embroidery string. I surround my space with my own artwork and artwork from other artist friends who inspire me."
---
Brook / 36 / Sydney, Australia / Student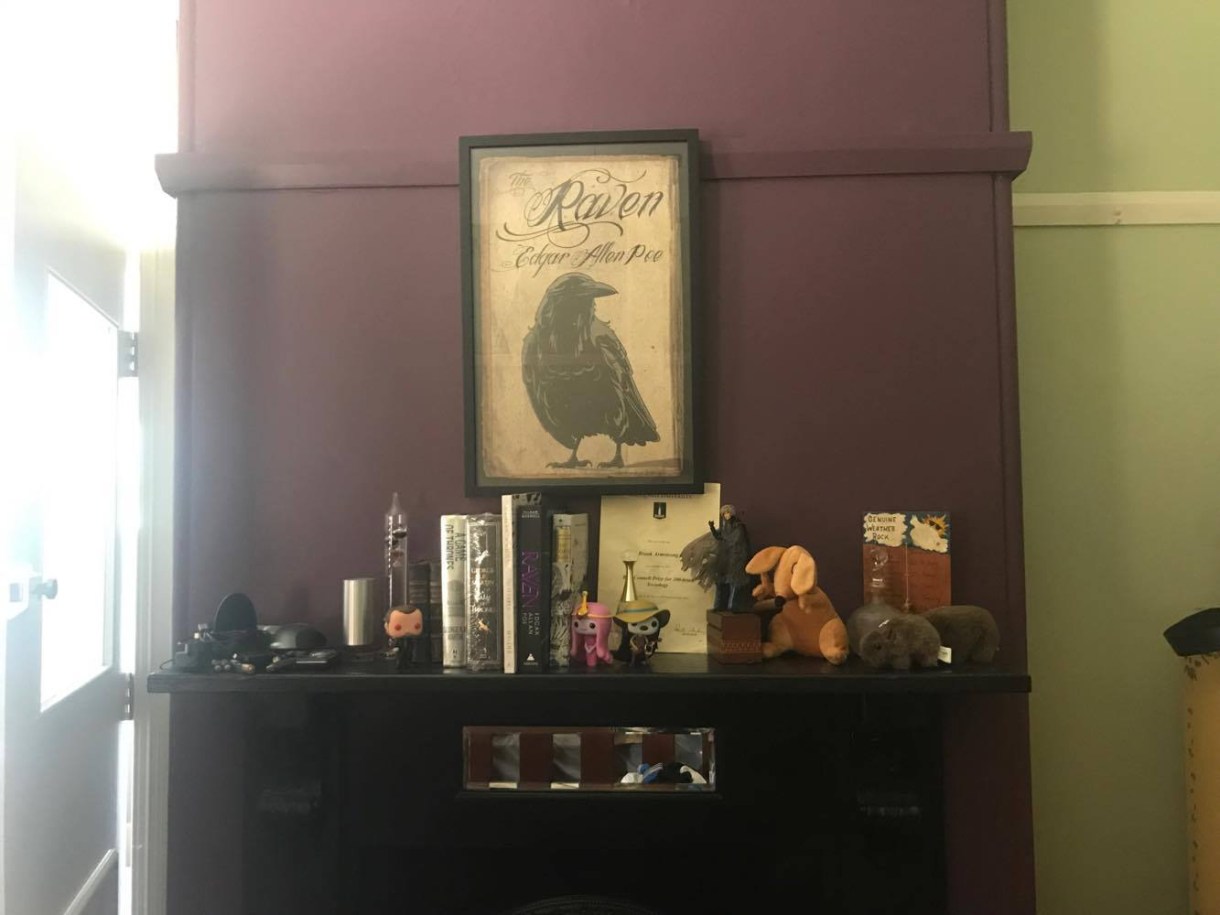 "The view from our bed, the mingled clutter of our lives together. Marceline is holding my temporary engagement ring while Bubblegum has the ring that my girlfriend's mother gave to me shortly before she died."
---
Emily / 21 / Bellingham, WA / Student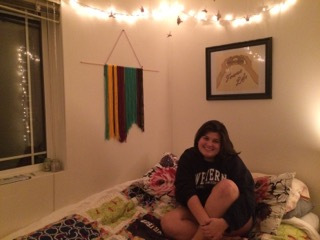 "I'm slowly but surely taking away the things that overstayed their welcome, and am learning what it means to live in a room that feels more like me. Right now that looks like making a home for queer art and late night face timing with my long distance girlfriend."
---
Stacy / 28 / Edmonton, Canada / Waitress in a Band(s)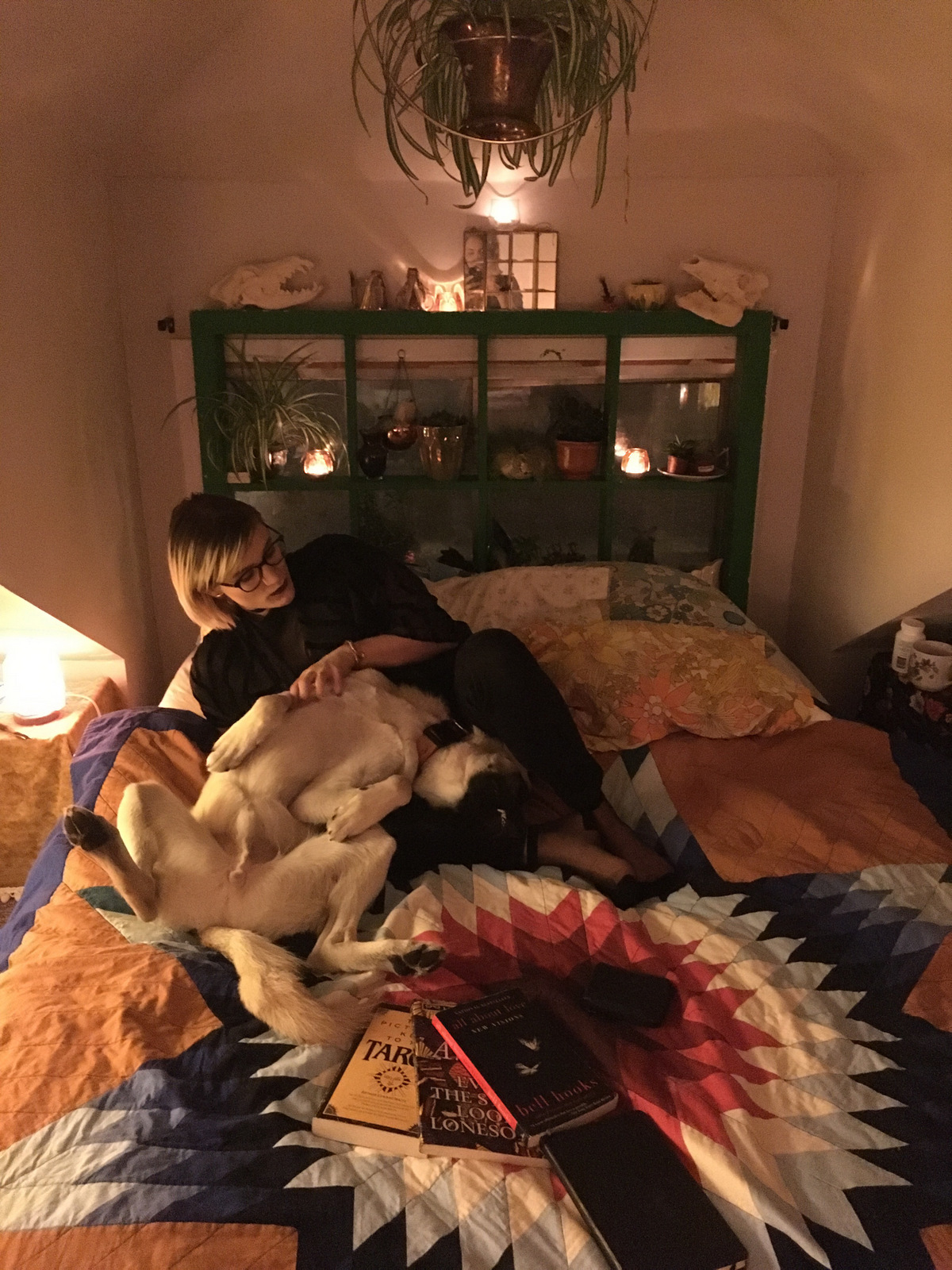 "My bedroom is, and always has been, my safest and most personal place, and the place I want to spend most of my time in. I feel like I've never grown out of the teenage need to cultivate such a private and personal space, while still wanting my friends to come over just to lay on the floor.
Over the past couple of years, I've gotten really into plants. I have about 35 in my room, and they're absolutely my favourite part. I have many surrounding my bed, so I think of them before I sleep, and they're the first things that I see when I wake up. That, and a NSFW poster of Prince in the shower. Both equally important for my mental health.
---
Kat and Ellie / 28, 26 / Sydney, Australia / Retail, Nanny, Interior Design ; Executive Assistant, Script Coordinator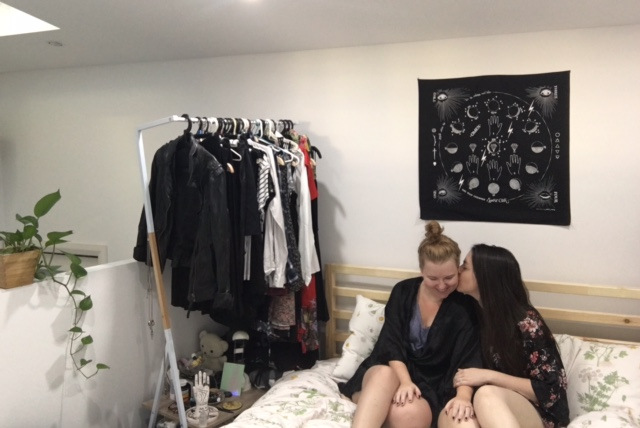 "Ellie: We were in a very long distance relationship for almost a year and a half before Kat moved from LA to Sydney so that we could live together. So the fact that this is our bedroom, in our apartment, that we live in together, makes everything about it my favorite.
Kat: Our bedroom is a very tiny space, no closets, and shaped like a parallelogram. The process of measuring and finding furniture and measuring again and shifting things wasn't easy, but I loved everything about it. I'm lucky we get to nest together after all that time apart."
---
Juliette / 19 / Canberra, Australia / Arts and Visual Arts Student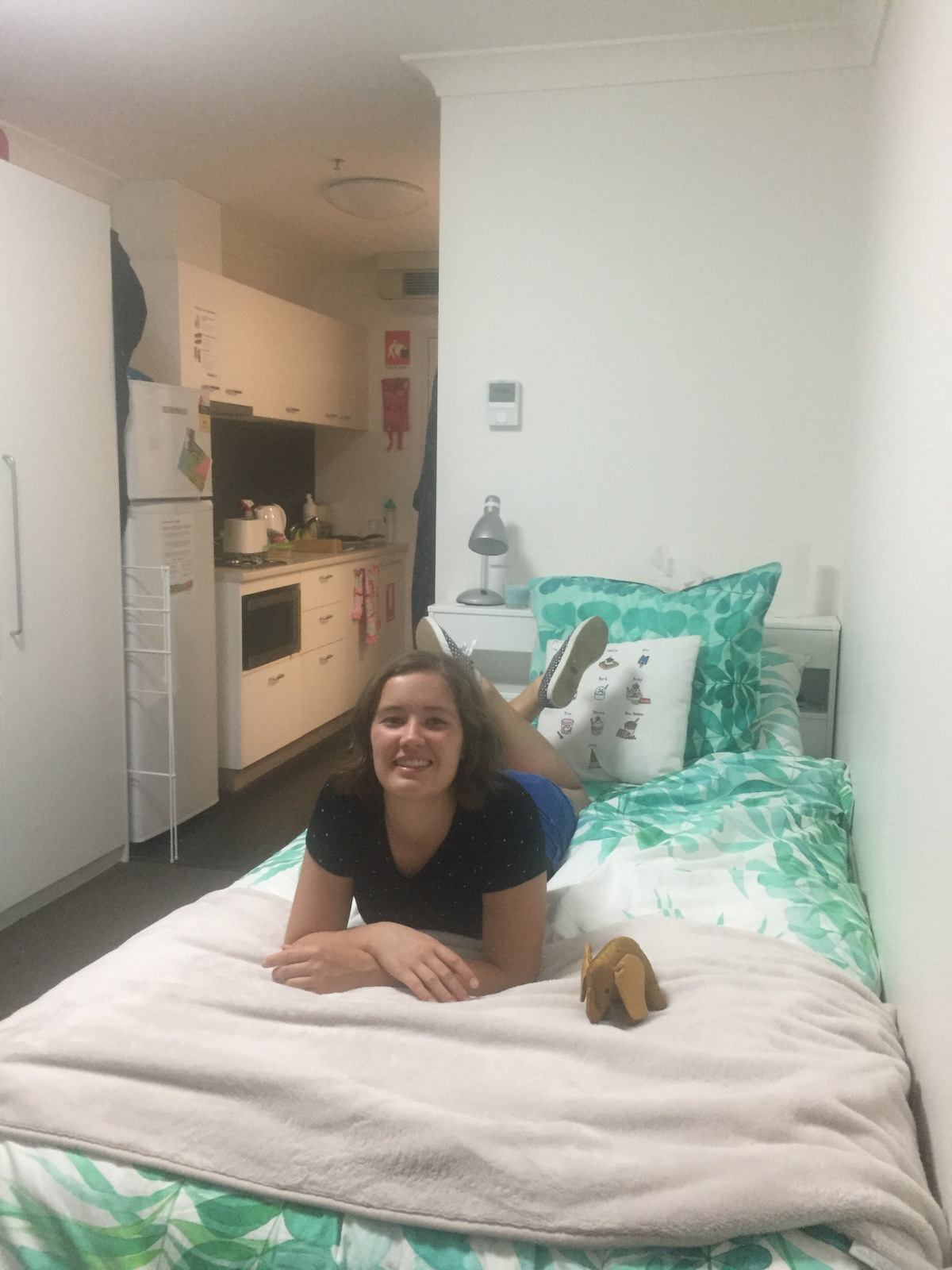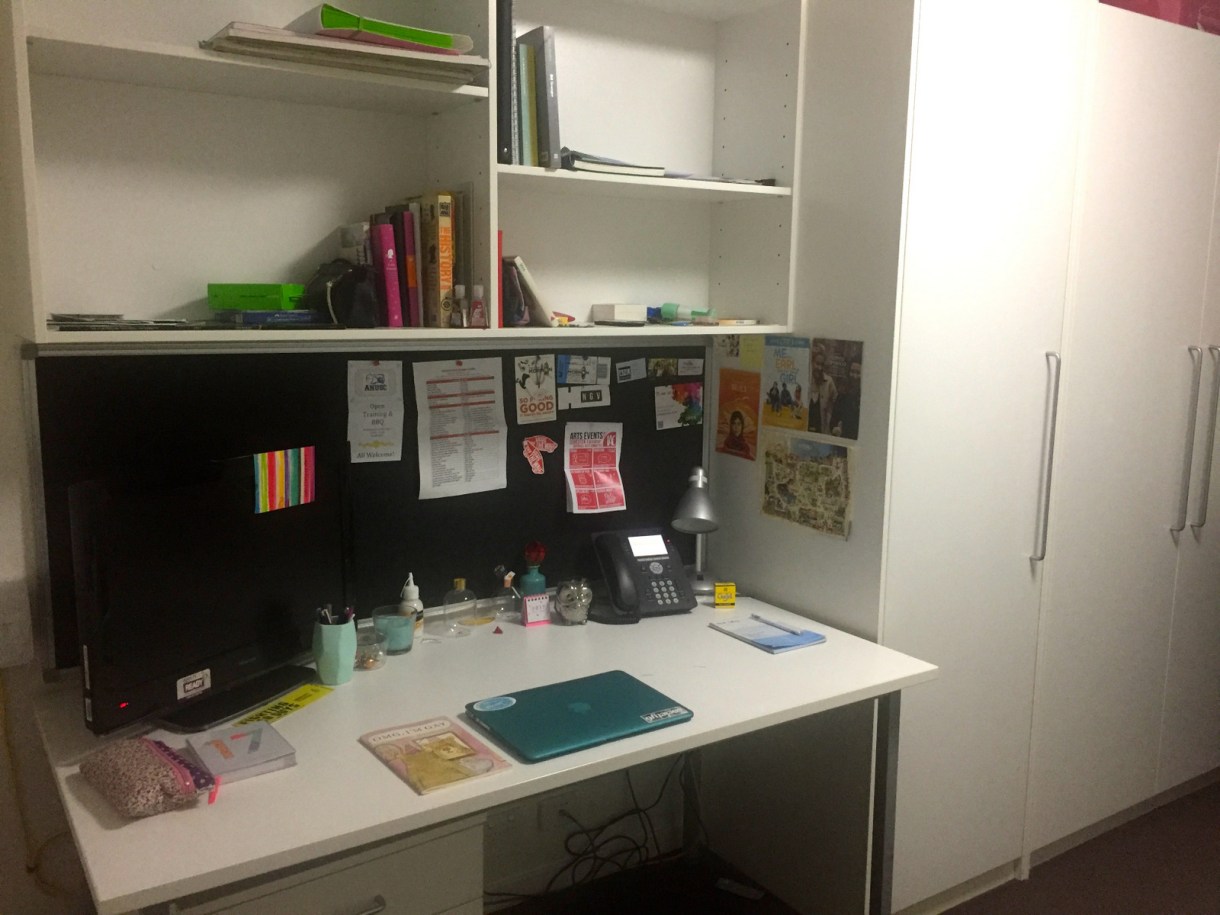 "The entirety of my 'house' is visible in the first picture, so as you can imagine my bed often doubles as a couch when my friends come over. My favourite part of my bed is my Parks and Recreation ice-cream pillow which has cartoon gummy penises on it."
---
Christina C / 29 / Washington Heights, NY / Public Health Person
"I wanted space to dance and light for my plants/soul. The best thing about my room is the bench seat."
---
Emily / 24 / Treaty 6 Territory and Métis Homeland, Saskatoon, SK / Nanny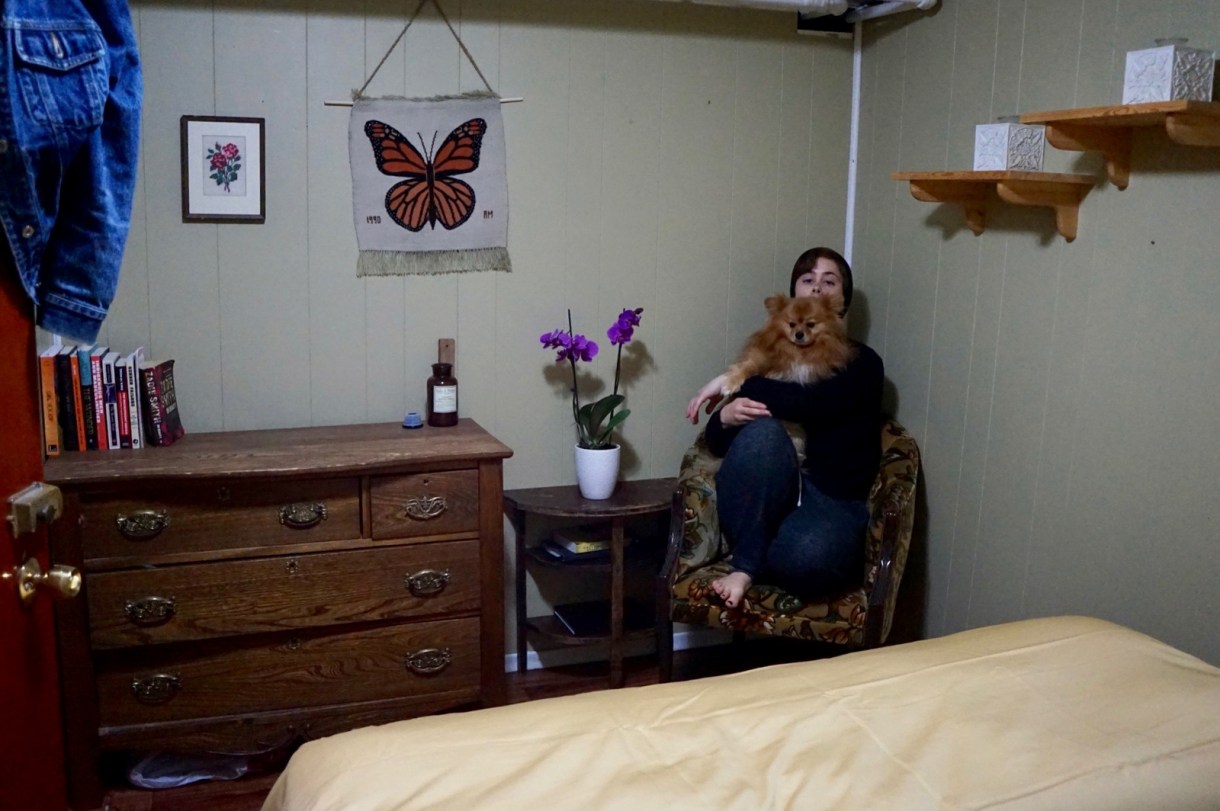 "This room came furnished and decorated when I moved in six weeks ago, and had weird vibes. I was talking about it to a couple of friends at a bar and some queer witchy folks a few tables down overheard and offered to come do some cleansing spells. So, that gave me the motivation to rearrange the furniture and change the decorations before they come over and it already feels infinitely better."
---
Robin / 32 / Boston, MA / Teacher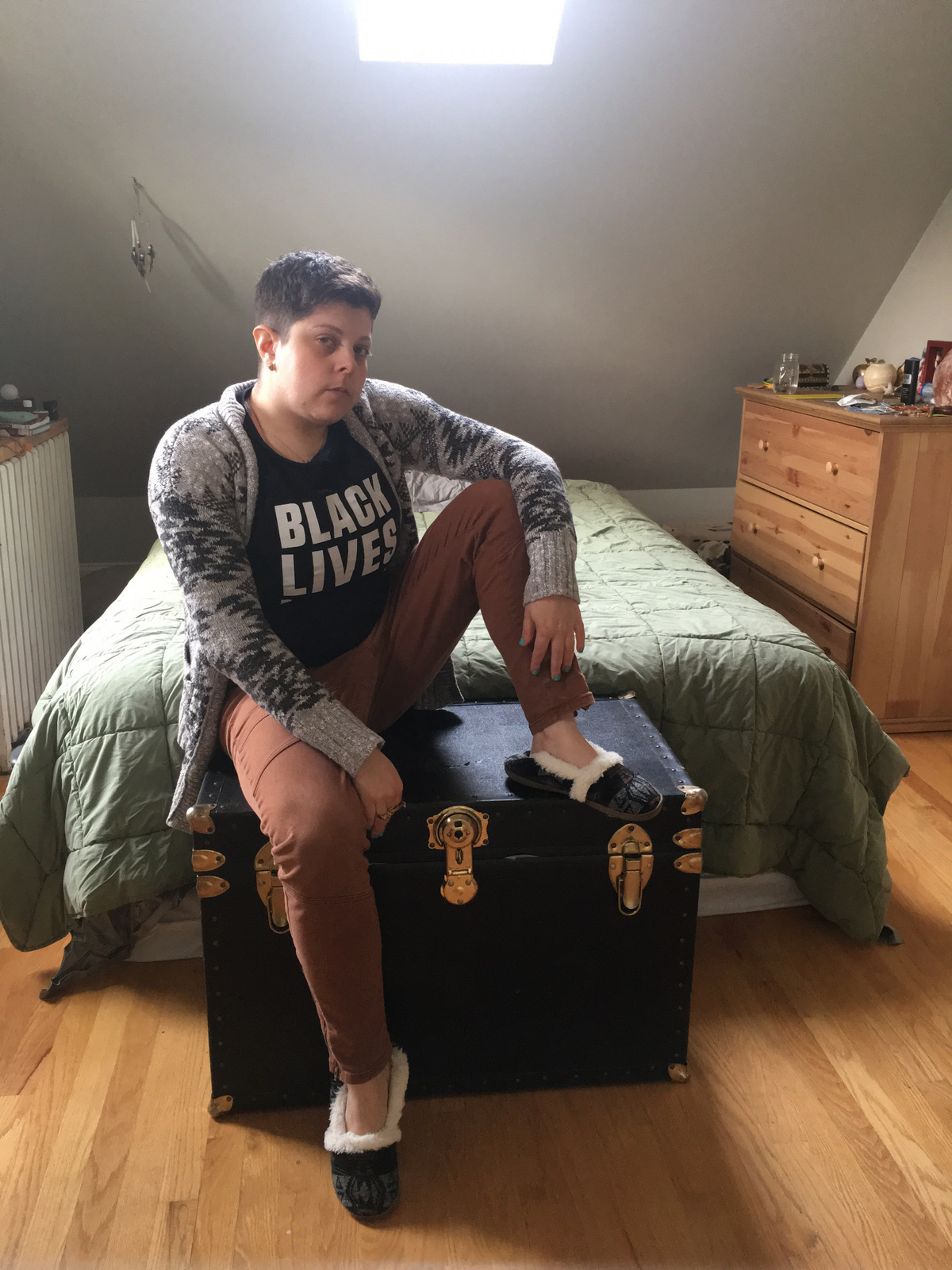 "My room is my peaceful sanctuary. It's pretty uncluttered except for some self-care essentials."
---
Laura M / 30 / Cambridge, MA / Engineer and Staff Writer at Autostraddle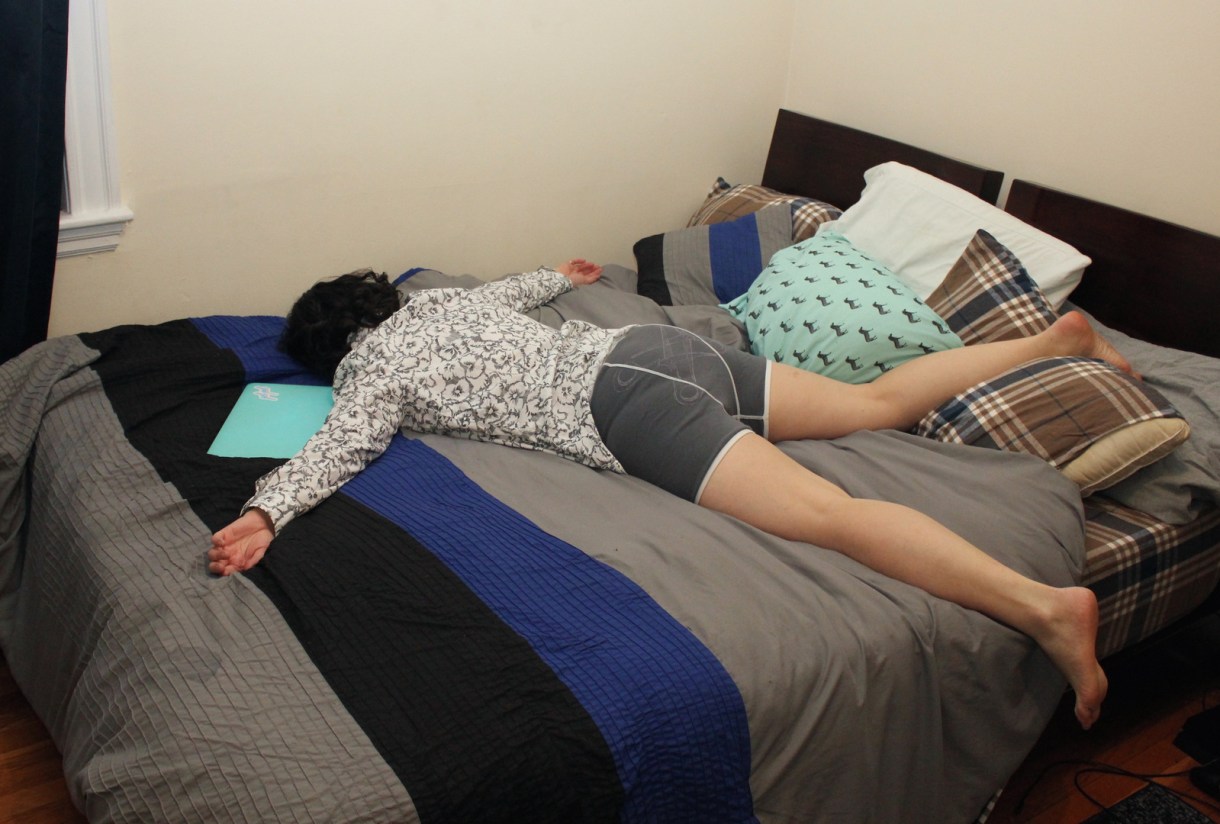 "We have six pillows on our bed now, because we just threw two out."
---
Heather / 25 / Elkton, MD / School Psychology Grad Student
"Every morning my maps remind me where I've been and where I want to return and what I need to center in my life, all the places I now have roots and the bravery I had to summon up to go there — they keep inertia from settling in and make waking up at 5:45 (!!!) to tend to my strange and magnificent kiddos more doable."
---
Riese and Tinkerbell / 35, Age Withheld / Ypsilanti, MI / Autostraddle's CEO and Founder; Muse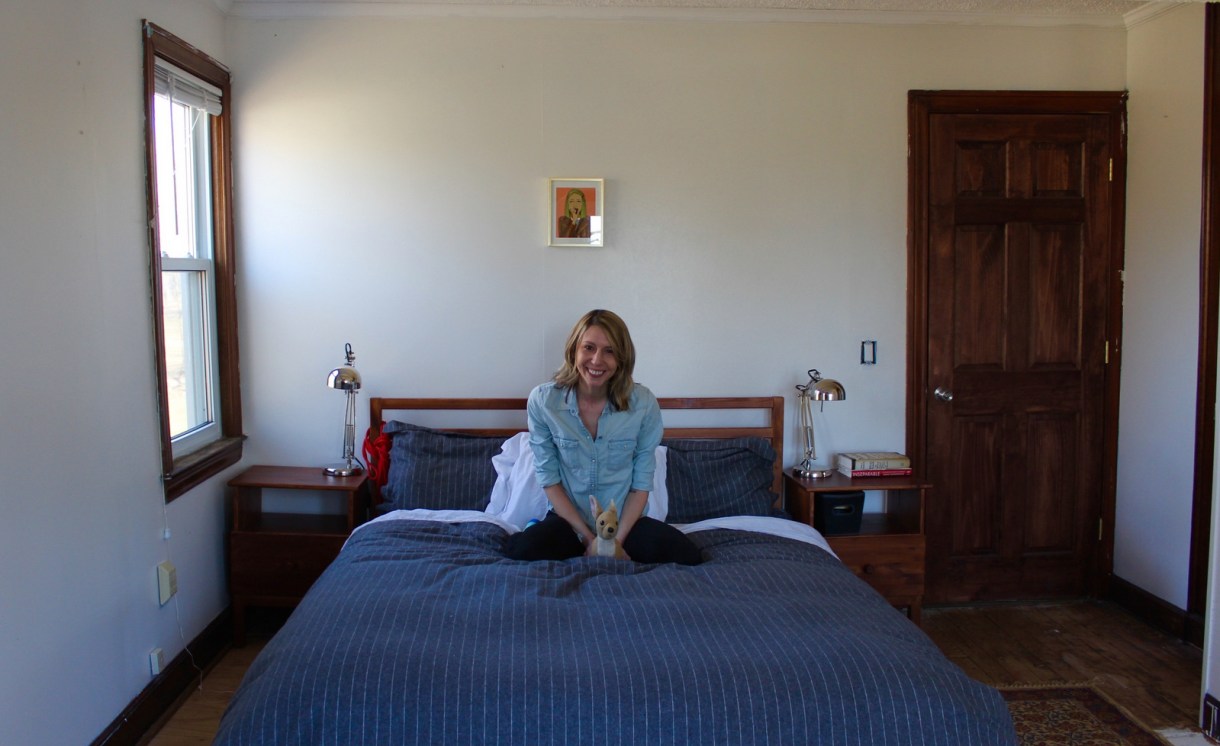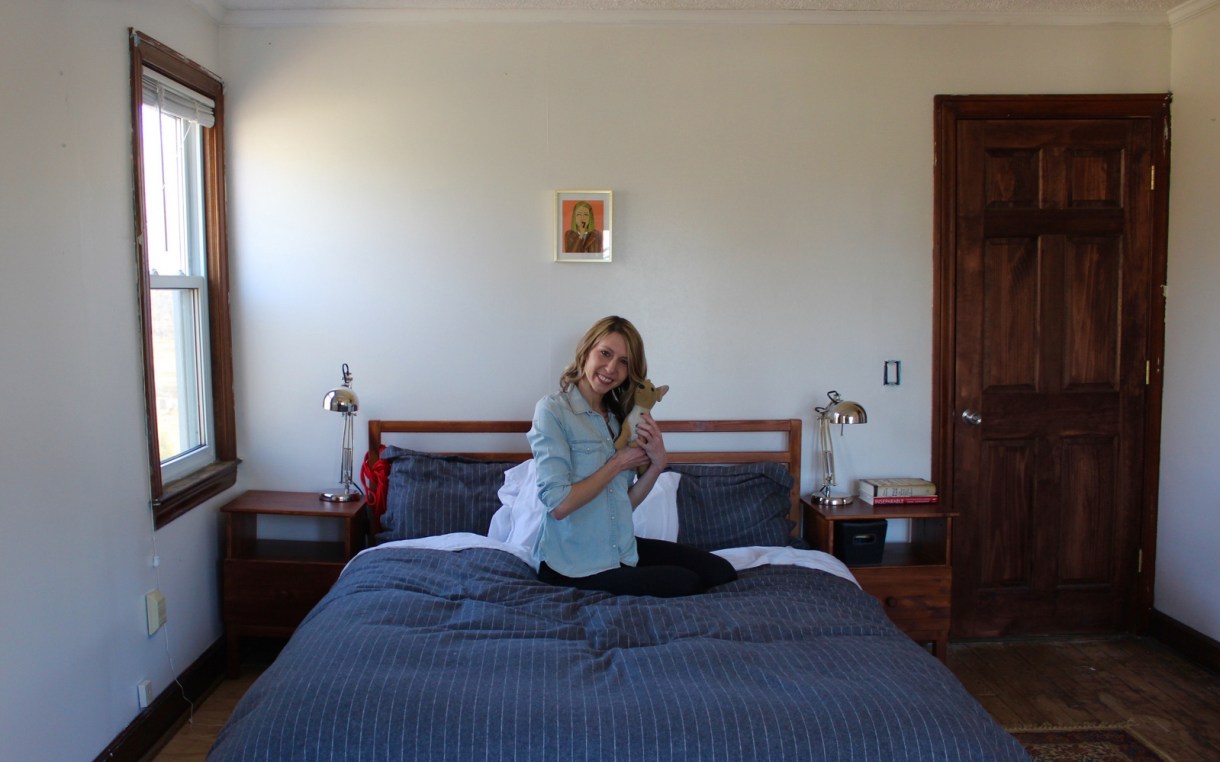 "After many years of cramming desks into tiny New York bedrooms and running Autostraddle from my mattress in Oakland while using a chair as a desk, it's nice to have a bedroom wholly dedicated to being a bedroom."
---
Megan and Laneia, with Penny and Emily / 33, 36 / Chandler, AZ / Trader Joe's Professional; Autostraddle's Executive Editor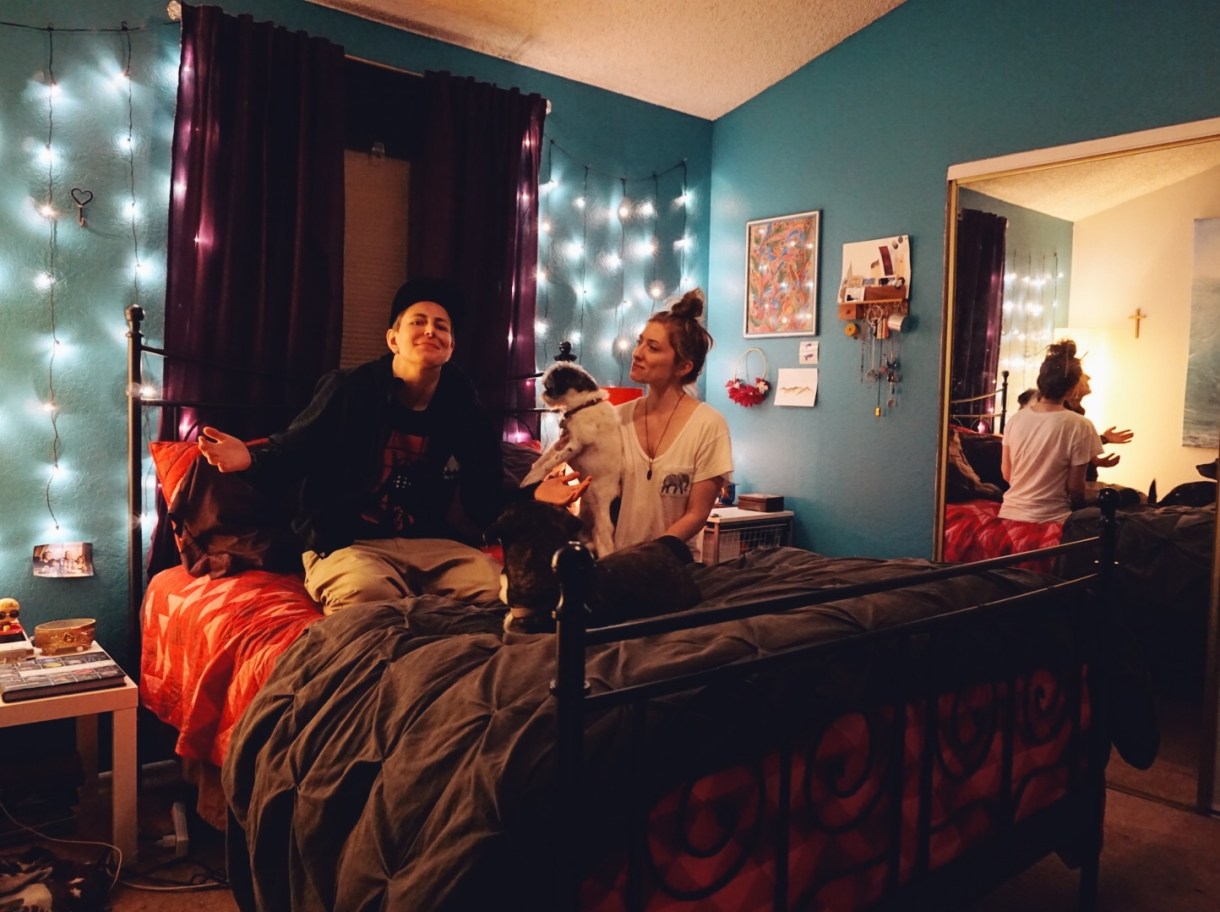 "I love the thrift store bird painting on the wall and Megan loves the dogs on the bed and we both love the blackout shade that turns our room into an underwater cave."
March's theme will be announced on Friday!
Pages: 1 2 3 4 5 6 7See entire article on one page