Welcome to Be The Change, a series on grassroots activism, community organizing, and the fundamentals of fighting for justice. Primarily instructional and sometimes theoretical, this series creates space to share tips, learn skills, and discuss "walking the walk" as intersectional queer feminists.
---
We're just a month into Trump's presidency and I am stressed out. Every day it seems like there's a new controversy or terrifyingly regressive Executive Order being passed and it's been a challenge balancing self-care with staying informed. We've potentially got another four years of this bullsh*t and we can't afford to burn out.
As we move forward it's essential that our efforts be collaborative and creative. It can be difficult to motivate yourself to keep ringing the perpetually busy lines of local representatives, but a phone party with friends helps hold everyone accountable. That's how I came up with the idea to create a mind map for activism. I couldn't be the only one who was feeling overwhelmed, and creating a mind map with friends would give us an opportunity to bounce ideas and strategize together.
For those who are unfamiliar, a mind map is a diagram that connects information around a central subject and is especially useful in organizing thoughts. If you're already meeting up for a postcard, tweet, or phone your representative party, try taking a creative break to explore other ways to manifest your activism.
I've been making so many protest posters lately, I decided to make this a no-budget craft and used the blank side of one for this project.
First I decided on a central theme. I chose "Still We Rise 2017″ because I wanted to concentrate on what I'd be doing over the rest of this year and I wanted to emphasize resilience.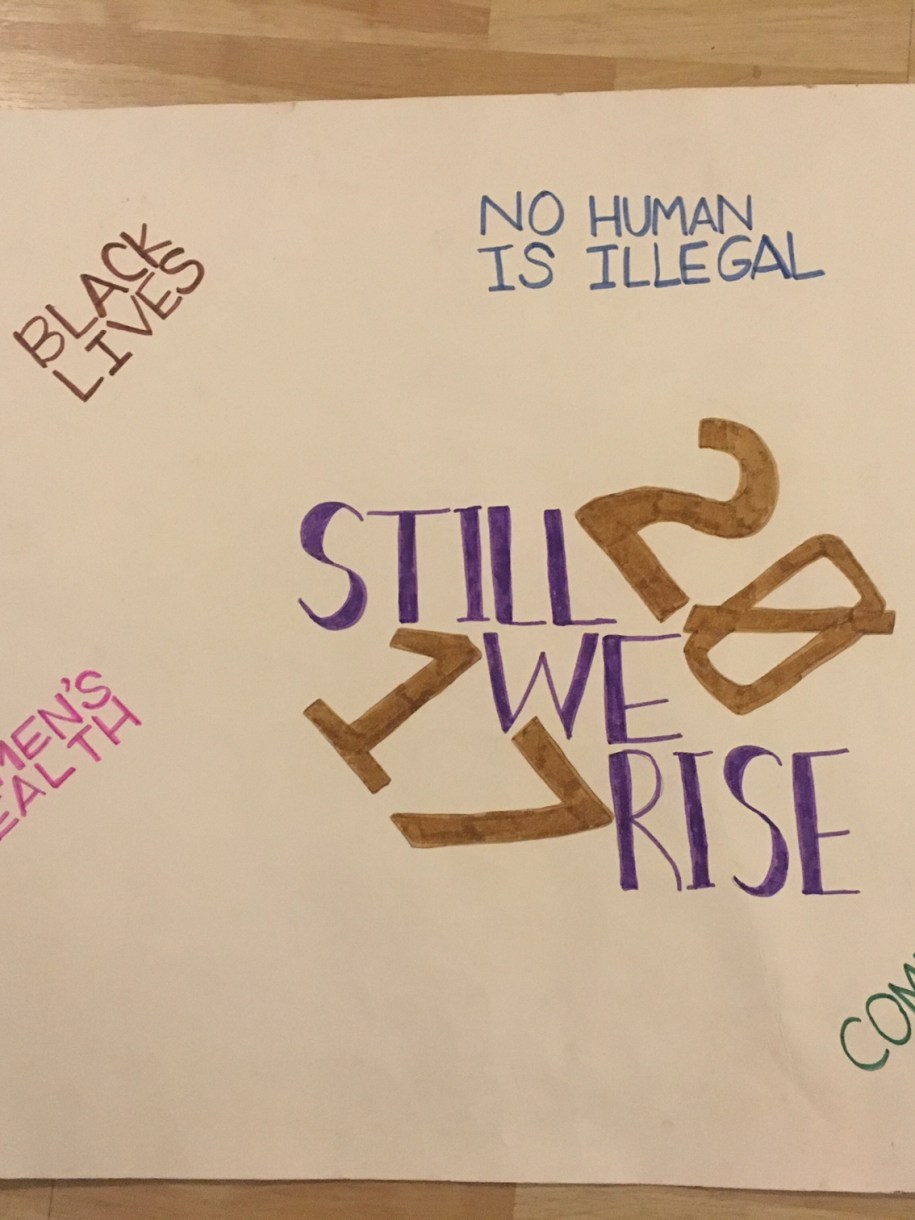 There's obviously no shortage of issues to tackle, but I decided to concentrate on a few rather than spread myself too thin. I summarized them as Women's Health, Black Lives, No Human is Illegal, and Community.
Next, I decided on three actions I could take to support each of those issues. This part of the exercise really forced me to examine what I was currently doing and where my efforts were falling short. I settled on actions like "Donate sanitary kits to Downtown Women's Center" for Women's Health and "Fact check everything before sharing online" for Community.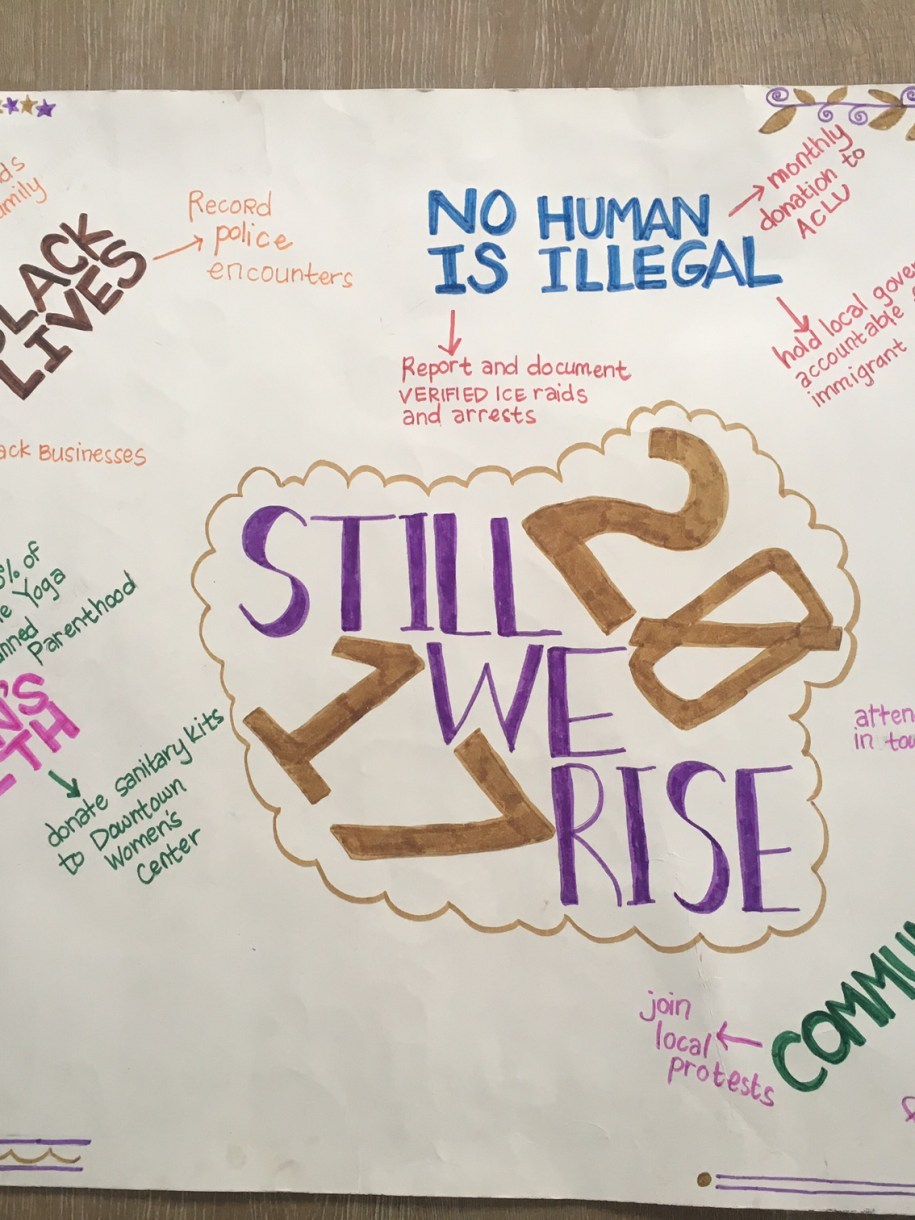 I like to add to my mind maps over time, so I left some space for future branches. I added a few embellishments, but you can get as creative with pictures and colors as you want. Once you're done, perch your mind map somewhere you'll see it often to remind you of your commitments.
Not one for arts and crafts? There are plenty of Google tools available if you prefer a tech approach to mind mapping.