Welcome to NSFW Lesbosexy Sunday!
+ These terrible sex tips are for heterosexual men, but due to the fact that like heterosexual men, lesbians have sex with females, some of them are relevant to your interests as well!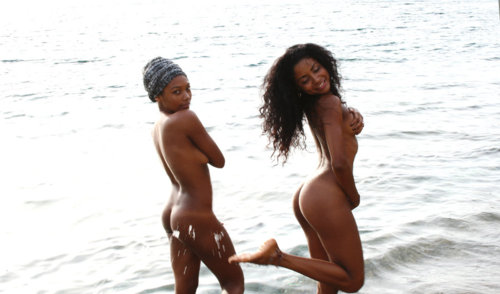 + A forthcoming books explores the question, "What would it have been like if Louisa May Alcott read 50 Shades of Grey and wrote about it?"
+ Sometimes it's just really nice to be dating yourself:
"A friend is playing violin at a pricey, catered beer fest at the botanical gardens. She sneaks me in. I casually jump in the line for my tasting mug and coupons. I spend the evening getting buzzed on fine beer and walking the beautiful gardens alongside the hundreds of couples that have come out. I eat the best baked good I have ever eaten. It's German and flaky and filled with cream. I will kick myself forever for forgetting its name. Maybe it's the beer or the pastry or the walkways lined with succulents, but that night I feel that I am not only on a date with myself, I am head over heels in love with me."
+ Couch surfing leads to life advice:
"Unless you're Bridget Fonda in Singles, you usually don't meet people without leaving the house. Even when I had a house, I sometimes met men on the street and the subway, because I'm a mix of adventurous and stupid, and I always think that some attractive stranger might have a good tale to tell. If it works out, it might make a good story for the grandkids. (In practice, dating people I've met randomly has rarely worked out for more than one date, but it's an interesting experiment.) Take the same stance you might while traveling: have a destination, but be open to the whims of the moment. Be bold. Be kind. Make eye contact. Tell them you like their shoes. For some reason, that always works."
+ People who like the taste of beer like sex more, regardless of all other factors, according to OKCupid:
"In one of his postings, titled 'the best questions for a first date,' Rudder analyzed millions of answers to the question 'Would you consider sleeping with someone on the first date?' The single best predictor of saying 'yes' was whether or not the person liked the taste of beer. And this question was a good predictor whether the respondent was a man or a woman, gay or straight. I suspect this link may have something to do with the links between sex, politics and recreational drug use."
+ Anais Nin, writing to her lover:
"The source of sexual power is curiosity, passion. You are watching its little flame die of asphyxiation. Sex does not thrive on monotony. Without feeling, inventions, moods, no surprises in bed. Sex must be mixed with tears, laughter, words, promises, scenes, jealousy, envy, all of the spices of fear, foreign travel, new faces, novels, stories, dreams, fantasies, music, dancing, opium, wine."
Disclaimer: All of the photographs on NSFW Sundays are taken from various tumblrs and do not belong to us. All are linked and credited to the best of our abilities in hopes of attracting more traffic to the tumblrs and photographers who have blessed us with this imagery. The inclusion of a photograph here should not be interpreted as an assertion of the model's gender identity or sexual orientation. If there is a photo included here that belongs to you and you want it removed, please email our tech director at cee [at] autostraddle dot com and it will be removed promptly, no questions asked.