Happy Sunday Funday! Independence Day is coming, meaning I have off from work! This week will be the best. Does someone have a grill I can borrow, though? Let's have a BBQ and a wet t-shirt contest.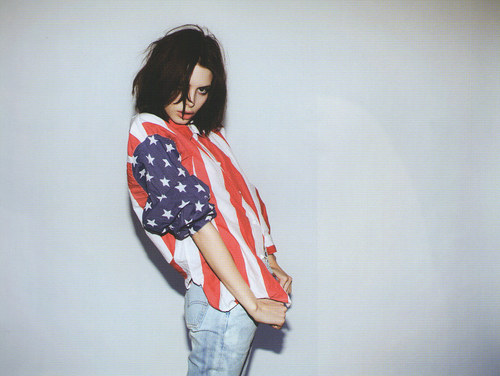 This week, marriage equality is "in the works," people are coming out as stoners / childbearers / lesbians, and the people who made your calculators are excited for pride. It's Sunday Funday, y'all. Get into it!
Marriage Equality Around the World Round-Up: Coming Soon Edition
Equality is coming! Soon. You know, at some point. Eventually. I dunno, ask Obama.
+ The new President of France, Francois Holland, will legalize gay marriage "in the next few months."
+ The Presbyterian Church USA and the Episcopal Church will review gay marriage policies in the next coming weeks:
"The landscape in the U.S. has changed radically even since our last assembly two years ago," said Michael Adee, executive director of More Light Presbyterians, a national gay rights group. "The conversation has moved from the statehouse to the church. There's a great awakening."
+ Mainers United for Marriage announced that they have raised $1 million, which is a lot of dollars.
+ Gordon Fox, Speaker of the Rhode Island State House of Representatives, promised Friday that he is bringing marriage equality back to the table next session if re-elected:
"I'm calling the vote," he said. "It's one of those issues that I need to come back, we need to address, and I intend if I'm elected speaker to address it early."
Last year, Fox decided not to hold the vote on marriage equality legislation although advocates believed there were enough votes to pass the measure in the Democratic-controlled chamber. Instead, Rhode Island lawmakers passed a civil unions bill that has been criticized because of its broad religious exemptions. 
Fox, who is seeking reelection this November, also said in the interview, "It's one of the main reasons I'm coming back. There's unfinished business."
Diana King is a Lesbian
Jamaican reggae singer Diana King came out as a lesbian via Facebook this Thursday.
She posted about her sexuality in a public note titled "YES! I AM A LESBIAN," which sounds appropriately exciting:
I haven't forgetten the PAST, the INSANITY. And this part is hard for many to read but it is HISTORY and not meant to be a disrespect to my caucasian family. MY fans come in every shape, age, color, class and creed and I LOVE and APPRECIATED ALL of them. We've come a far way and have a ways to go, but we HAVE GROWN. I'm not here to compare to fight or defend myself or to debate wrong or right. BUT KNOW THIS!
WE ARE everywhere and everyone whether U acknowledge US or not. WE R people U love and cannot live without. WE bring U joy and entertain U. Some of U have even gotten married and made love to our songs, repeated our quotes and have our Art hanging in your homes. WE save your lives in hospitals and in wars, WE defend U in the courts and stand up for your rights WE design the clothes and shoes U just have to have and cannot live without U hand us your money at the banks WE fly U to the beautiful and exciting places U love to travel to WE give U knowledge and inspiration everyday with our words, music and dance. U eat in our restaurants and U dance in our noughtclubs. WE hold your hands and pray for U on your deathbeds. WE deliver your babies and WE marry U.
WE R your NEIGHBORS your FRIENDS and your FAMILY.
Adele is Pregnant
Adele is pregnant. That is all.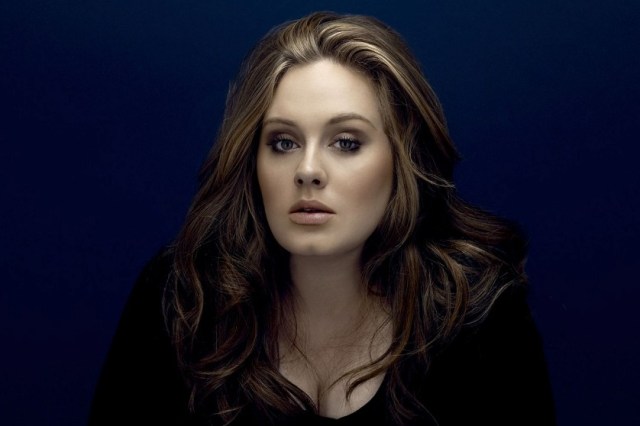 Stoner Moms Sound Fun, Like An Important Part of The Revolution
Jezebel published an essay this week on being a mom and a stoner at the same time that I wish I could share with more people:
I have a full-time job. I'm a taxpayer. I'm a registered voter. I'm regularly contributing to my 401k and IRA. I'm married. I'm a homeowner. I'm a mom. I'm a stoner. I'm never going to find Waldo. […]
The point of all of this is that I know I'm not the only one, and I know I'm in good company, but I wish that more parents were open about smoking pot in order to reduce the stigma associated with it. You know, I'm a mom, but I'm also a person. Don't put me in a box. Unless it's a hot box.
Sunday Funday Fundraiser O' The Week
Two Spirits needs your help, and so do a lot of LGBT youth:
TWO SPIRITS is an award-winning documentary that creates a shift from mere tolerance, or acceptance, to a CELEBRATION of LGBT and Two-Spirit people. It demonstrates that people contribute not in spite of, but BECAUSE OF who they are. See the difference? That's a BIG change.
Like when a young person comes out to their traditional Native grandmother and her response is, "Oh, my friends will be so jealous!" It's being able to tell people that same sex unions have been honored here in America for thousands of years. That's what we want people to feel–that shift.
The film is about a terrible hate crime and the death of Fred Martinez, and it's also about love–of a mother for her son, and of many Native cultures for their Two-Spirit people. It's a message that resonates with people in powerful ways and creates healing.
The nation is changing and progress is being made, but unfortunately violent hate crimes against LGBT people rose 13% in 2010 (LA Times, 7/13/11).  There's still a long way to go, but we know education is the most effective tool against violence, which is why we're working so hard to get TWO SPIRITS into as many libraries, colleges and universities as possible, as soon as possible.
Various Organizations, Companies Get Gold Stars for Liking the Gays
They like us! They really, really like us!
+ SEARS used Toronto Gay Pride as a solid reason to bring out the pride flag in their local stores:
+ The League of United Latin American Citizens (LULAC) passed a resolution yesterday supporting same-sex unions, coming around one week after La Raza joined our team as well:
"Today the LULAC National Membership reaffirmed its commitment to equality for all by voting in favor of marriage equality," said Jesse Garcia, LULAC member and co-founder of the organization's first LGBT Council. "LULAC stands with great Latino leaders like Dolores Huerta, San Antonio Mayor Julian Castro and Labor Secretary Hilda Solis who believe discrimination of same-sex couples should not be tolerated. This is a historic day for LGBT Latinos everywhere, plus this vote is another bond that reaffirms the partnership between the LGBT and Hispanic communities."
+ TI, as in the people who made your graphing calculators in high school and not the rapper who went to jail once, have a thing for their employees called the TI Pride Network, which arranges gay-on-gay happy hour (I think that probably makes it sound too sexual) and just released an awesome video in honor of pride month:
+ UK social magazine "Tatler" is about to become "a champion for lesbian rights." I can't make this stuff up, and on a sidenote, if Vogue is interested in interviewing me they can go ahead and email me about that.
Andrea Meyerson is a Stand Out
Andrea Meyerson is a self-made director and producer with Stand Out Productions, and she's pretty much done everything for gay rights possible, including staging events with the likes of Wanda Sykes and k.d. lang and using documentary to talk about the fact that LGBT people exist in general.
She was recently profiled by SheWired, and you should probably learn about her:
I live every day as I choose. I go into work and sit at my desk and decide what I want to create each day. I am so completely fulfilled in my work. I truly feel I am living out my calling in life – creating films, TV specials and events that give our community a voice. My life has more meaning because of my work.
Let's Drink
It's been a long, hot summer already. Let's get trashed with these Chilcano Cocktails. Gather your things, starting with pisco.
FG: Ok, let's go:
You have a long glass, like the one you use for a vodka-tonic.
In the glass put 4 or 5 ice cubes.
Then you put the pisco. 
Then you put the juice of half of the small lemon. 
Then 2 or 3 drops of bitters, and then you put the ginger ale. 
Then you put in the glass a slice of lemon.
This is the way I prepared and it is dry. If you want more sweet, put a little bit of simple syrup before you put the ginger ale.
Baby Lion and Tiger Play With Your Heart
This week I watched The Lion King twice. So this is an expected end to that.