Welcome to NSFW Lesbosexy Sunday!
+ People often assume that the basics of sex have been the same since the beginning of time, but those people are wrong. The way that people think about sex (publicly and privately) reflects multiple shifts:
"The 1700s saw a 'momentous ideological upheaval' when it came to the notion of sexual liberty. The Reformation permanently undermined the authority of religious leaders; if the Catholic Church was wrong about this or that point of faith, then couldn't any church also be wrong in its prohibitions against a particular activity or feeling? It was a shift, ultimately, from the belief that outside agencies ought to impose morality on citizens in order to protect the community as a whole from dangerously immoral behavior, to the idea that 'public authorities had no business meddling in people's personal consciences, and that this extended to their moral choices.'"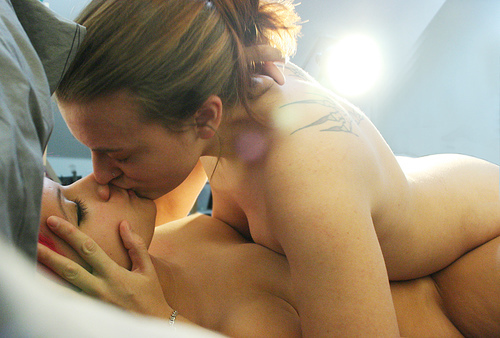 + Do you have £9,000 to spend on a gold vibrator? You should check out the Inez Gold. Or you should check out these more affordable sex toys and email me for ideas about what to do with the rest.
+ In general, women feel more like having sex in the spring:
"A team of Norwegian researchers has found that women, unlike men, feel hornier in the spring because their sex drive is more affected by external circumstances, including light and sun. Sunlight is known to have an impact on the amount of various hormones, such as endorphins, produced by the body and an explanatory factor determining heightened sexual activity."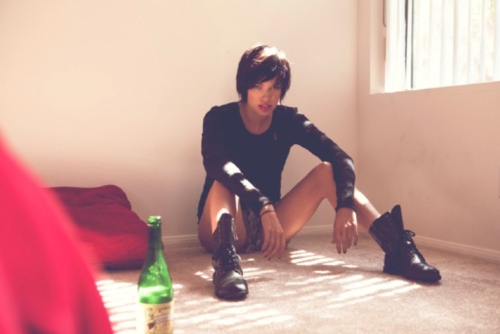 + Sex is hot, unless it's really really hot out. Shower (or post-shower) sex, post-swimming sex, morning sex, and laying-on-the-floor-under-a-bajillion-fans-sex are all possibilities.
+ Holding hands can get complicated:
"I have been gifted with touch of all sorts, loving, brutal, rough and gentle, and all of these inform, delight, move and uplift me. Whether soft and delicate, or callused and hardened, I am grateful for the affection and intimacy of touch, the loving caress of a spanking, the possessive gesture of fastening a collar around my throat. The fingerprints of the hands of all of my lovers and partners and friends remain on my heart, a mosaic that I carry within me, all colors and patterns and scars and stripes, all beautiful. All mine."
+ Colleen C Dunphy's "The Rendezvous Series" from Best Lesbian Erotica 2009:
"She tipped her head back and moaned. Nibbling on the hollow of her collarbone, I pushed her pants farther down. She was grinding against my hip, her nipples pressed against my still-clothed chest. I reached up to pinch her left nipple as she came hard against my leg. 
'Fuck,' she screamed as she collapsed on top of me. I ran my hands in long slow strokes over her back, feeling her heart beating erratically against mine. I flipped her over, and she gasped at the feel of the hot tiles on her naked back. She glowed pink against the cream floor, her hair looking even redder and her eyes as green as grass. I knelt between her legs and grabbed the waistband of her jeans. She helped me pull them off. Holding her right foot in my hand, I kissed her behind her knee, went up the inside of her thigh toward what I really wanted. I lightly nipped the soft skin at the leg of her panties. She yipped, raising her hips, wanting more." 
Disclaimer: All of the photographs on NSFW Sundays are taken from various tumblrs and do not belong to us. All are linked and credited to the best of our abilities in hopes of attracting more traffic to the tumblrs and photographers who have blessed us with this imagery. The inclusion of a photograph here should not be interpreted as an assertion of the model's gender identity or sexual orientation. If there is a photo included here that belongs to you and you want it removed, please email our tech director at cee [at] autostraddle dot com and it will be removed promptly, no questions asked.