Happy Sunday Funday! This week I got paid, which was really nice. I also bought a lot of bananas and bread. Did you know bread was on sale this week for one dollar? ONE DOLLAR. That is like, the price of two Ramens, let's be real.
 This week, the week of Brittani Nichols' birthday, gay people will wake up each morning being one step closer to world domination. No, but for real! We're doing important things and being celebrated by important people! 'Bout time.
LGBT Hip-Hop Is A Thing
Two gay men and one trans* woman sat down with TheGrio this week to talk about hip-hop.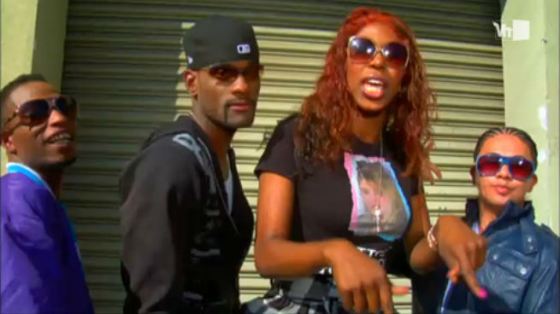 Among discussing homophobia in and outside of the hip-hop world, they spoke about whether or not we're ready for a gay MC and how much they hate not headlining your local Pride:
"Being an out rapper — it's just different in gay culture. They see us, but I don't feel like it's a consistent thing. So when they see us, they're like 'whatever,'" DDm lamented. "A new drag queen will get a standing ovation and more love than an out hip-hop artist will."
Foxxjazell finds that her best gigs are often not through an African-American gay pride or black gay club. "They don't see enough of us out there. I definitely venture into dance music as well. If I do dabble in dance music, it is definitely for the purpose of selling," she admitted. "I've had videos on LOGO, on MTV. I know that if I need to have that type of product to present to MTV, I have to have that."
DDm "outed" predominantly gay events that fail to support their brothers and sisters in rap. "What I have a problem with is — case in point — at these Prides, why don't we ever get an artist performing who is hot at the time? Why are we booking — no shade — no tea, no shade — why are booking [artists like] Deborah Cox NOW? When they don't have any hits? Why are we paying them, when we don't pay an out rapper?," DDm demanded. "They don't really [support us] at those types of events. It's like pulling teeth to get booked for them. And if you do get booked for them, they don't want to give you anything."
Even YOU Can Afford to Live In The Gayborhood
If you think you're not rich enough to live in the gayborhood, think again. Affordable options are out there! And if you aren't sure where the gayborhood is, it is either because most are male-dominated or because you haven't read Trulia's latest data analysis about where they are and how you can get a place in one.
May you live honestly, openly, and with your girlfriend forever.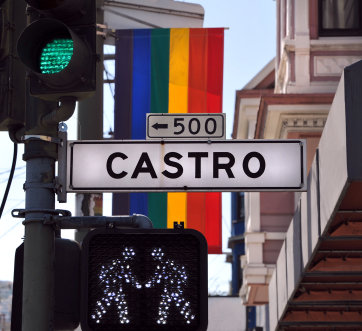 Obama Celebrates Gay People, Says Moving Words
On Friday, Obama held an LGBT Pride Month reception at the White House. It's his third, and perhaps his least awkward, considering last time Dan Savage wore a pin reading "evolve already."
Obama did what he does best: he said moving words. In a speech to the crowd receiving heavy applause he touched on his accomplishments and his future plans to tackle gay bullying and ENDA:
"Now, I've said before that I would never counsel patience; that it wasn't right to tell you to be patient any more than it was right for others to tell women to be patient a century ago, or African-Americans to be patient a half century ago," he said. "After decades of inaction and indifference, you have every reason and right to push, loudly and forcefully, for equality."
"But three years ago, I also promised you this: I said that even if it took more time than we would like, we would see progress, we would see success, we would see real and lasting change," he said. "And together, that's what we're witnessing." 
Ken Is Gay, Nobody Is That Suprised
Photographer Dina Goldstein's project "The Dollhouse" confirms everything you ever felt about Ken's mysterious lack of interests outside of driving Barbie's pink car and looking so fresh and so clean:
The Pentagon Works on Their Own Gay Pride
Defense Secretary Leon Panetta on Friday thanked gay servicemembers for their work (finally!). The Pentagon is planning its official salute to honor Pride month as you read this.
You can watch Panetta's message here, right here, because I love you and embedded it for you:
General Mills Likes Gay Marriage
Thank me Lucky Charms! General Mills came out in support of gay marriage on Thursday via their blog, with a post entitled "There Is Something We Have to Discuss." The post was written by Ken Charles, VP of Global Diversity and Inclusion for the corporation:
We value diversity. We value inclusion. We always have … and we always will.
We're proud of our workplace, and we're proud to be a leader for diversity and inclusion in our community. For decades, General Mills has worked to create an inclusive culture that welcomes and values the contributions of all.
We believe a diverse, inclusive culture produces a stronger, more engaged workforce – and strengthens innovation. Inclusive communities are more successful economically as well. We believe it is important for Minnesota to be viewed as inclusive and welcoming as well.
Obviously, there are strongly held views on both sides. We acknowledge those views, including those on religious grounds. We respect and defend the right of others to disagree. But we truly value diversity and inclusion – and that makes our choice clear.
General Mills' mission is Nourishing Lives. Not just some. But all.
Living that mission is part of who we are.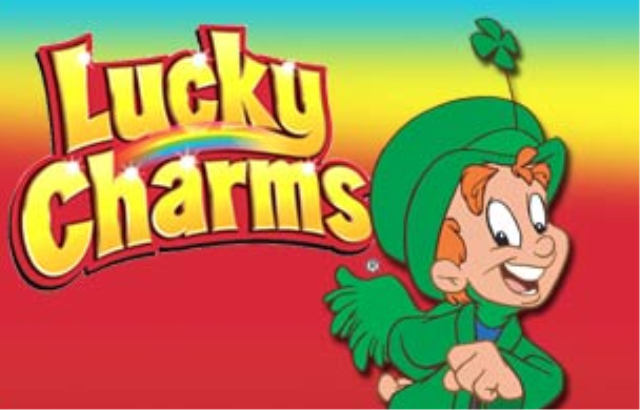 The post specifically addressed the anti-same-sex marriage ballot initiative coming up in Minnesota, the "home state" of the cereal giants. Homophobes who "value marriage" across the state, along with the most credible group ever, NOM, are huffing and puffing. The thing is, we all know these people will continue to eat Trix. After all, how can you stop?
Your Tampon Could Save Your Life
Your tampon is actually a survival kit you're not using in all the right ways. But then again, you're probably not dying and/or stranded in nature.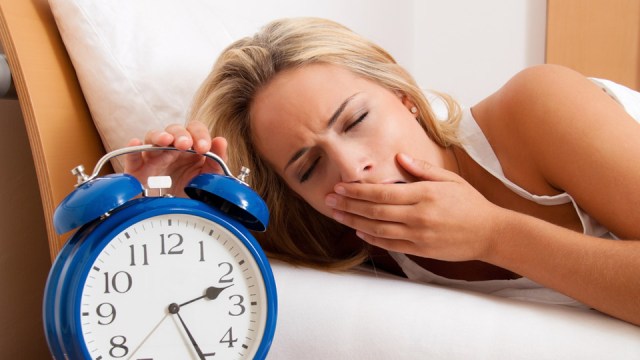 Gay People Are Important People
+ The Virginia Circuit Court has appointed the first-ever gay judge to their bench. Tracy Thorne-Begland is sitting temporarily but is still ruining the morning of conservatives who had previously blocked his confirmation.
+ Molly O'Neal, a married lesbian with a presumably adorable family, has been named Public Defender in Santa Clara County.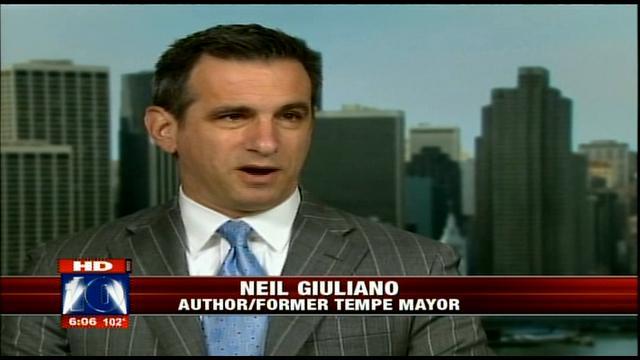 + Neil Guiliano, former mayor of Tempe, Arizona, has been serving as openly gay since 1996. His story has finally been compiled into one place in a recent feature for The Arizona Republic:
It started in 1996. That's when Giuliano, then mayor of Tempe, publicly disclosed that he was gay after a voter threatened to out him. Once he spoke openly about his sexuality, the letters started to come in. And these were actual handwritten letters, he likes to point out.
"E-mail was just getting started," he says, smiling. "I received literally thousands of letters and notes and cards."
The people who wrote came from both ends of the spectrum. There were teenagers who were grappling with their own sexuality. There were men in their 70s who had never come out of the closet, deeply ashamed of the secret they were hiding.
"It was overwhelming, but not in a bad way," Giuliano says. "It let me know there was some resonance in what I was doing."
Dogs Having Fun Out The Car Window