Welcome to NSFW Sunday!
+ Most people fall "head over heels in love" twice in their lives and most have been left heartbroken just once. According to a new study as discussed by Nerve, this doesn't really mean anything:
"That's maybe what 'love of your life' rules are–convenient theories we sculpt around the singularity of finding love. The survey also found that it takes us an average of about 10 weeks to know if we're in love. Just 10 weeks to navigate another being and care for them as deeply as we care for ourselves. Pared down to a number, the findings seem laughable, but when we or our friends do it, we hardly blink an eye.

That 10-week-long trial still doesn't mean we're fated to stay with the person; we're still cautious about the length of time we take to fully initiate someone into our lives. And if that one we really love falls through the cracks, at least 1 out of 7 of us moves on elsewhere. According to a survey on eHarmony from 2011, 'on average, couples decided to marry 2.8 years after they first showed romantic interest (many couples knew each other before they dated, but that isn't counted). This may reflect growing trends in the delay of marriage.' That's the tightrope of our cultural narrative: we are expected to be in a constant flux of love, we must have a measured attitude, and yet we must endorse its unique quality, the rarity and luck of finally finding that 'one.'"
+ A growing body of discussion challenges the idea of "monogamy" as "tradition" and "polyamory" as "not tradition" and suggests moving forward:
"People do it for all sorts of reasons, from grand ethical statements to boredom – managing the drama of multiple relationships is a great way to kill time on a Sunday afternoon. Personally, I started practising non-monogamy in my early 20s as a statement against the tyranny of the heterosexual couple form and the patriarchal nuclear family – but then again, I did a lot of silly things for similar reasons in my early 20s. If you'd asked 21-year-old me why precisely I was hanging half-naked out of a fourth-floor window on Holloway Road, I'd probably also have answered "as a statement against the tyranny of the heterosexual couple form". Nowadays, from the wise and serious vantage point of my mid-20s, I practice non-monogamy because it works for me. It doesn't work for everyone, and I might not choose it forever."
Related: Google Calendar is now considered the best app for poly relationships.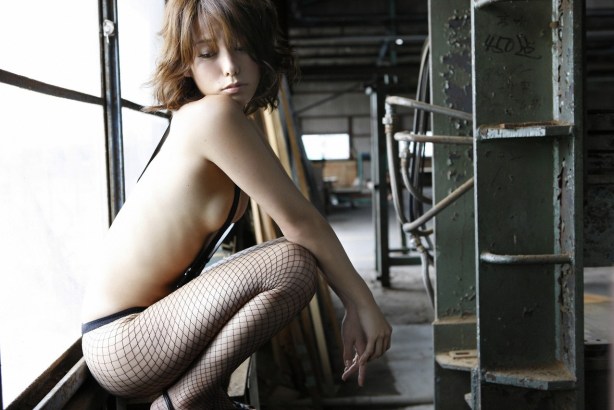 + Sex educator Betty Dodson gives advice on what household objects you can use for penetration if you can't get ahold of sex toys (hint: the best ones to start with are attached to you).
+ In Australia, a student newspaper put 18 vulvas on its cover and was censored.
+ Five Myths About Sex and Aging, via Alternet:
AARP reports that  "85% of men and women age 60+ report having at least one sexual experience (with another person) per week.wp_postsA National Council on Aging survey reveals that, "74 percent of the men and 70 percent of the women find their sex lives more satisfying than when they were in their forties.wp_postsIt may take more time, lube or creativity, but older people are still getting plenty of action.
+ At the Billfold, Grace Bello interviewed matchmaker Amy Van Doran about what she does, what her clients are like, common dating mistakes and more.
+ The Rumpus interviewed Ashley Cardiff, author of Night Terrors: Sex, Dating, Puberty and Other Alarming Things, about sex, anti-sex, masturbation, anxiety and more.
+ People who have more sex are also people who make more money, according to a new study.
+ Women are happiest being naked circa age 34, according to a new study.
+ In the latest issue of Bitch, Megan Lieff discusses the history of anti-abuse activism in the BDSM community:
"One thing that the BDSM community has always been great at is having frank conversations about consent. These conversations were standard for many in the BDSM scene long before "Consent is sexywp_postsbecame the stuff of slogans. And while kinksters may not always be markedly better at practicing consent—rape still happens in BDSM, and anyone who tells you something different has an agenda—we have traditionally been great at explaining why consent really matters and why everyone should care about it.

But within feminist movements, there is a strong history of controversy around the acceptability of BDSM. Since the 1970s, many feminists (notably Andrea Dworkin and Catharine MacKinnon) have asserted strongly that the violent imagery in pornography—which is often associated with BDSM practices—is oppressive to women. Even if this violence is simulated, they argued, the symbolism can be real and harmful. For some feminists, BDSM—which is rife with seemingly violent imagery—can appear to be an ultimate form of this oppression. To feminists who hold this viewpoint, the idea of women consenting to this violence smacks of patriarchal brainwashing. This has caused problems for other feminists who are themselves involved in kink—these women have often struggled to convince fellow activists that their agency in BDSM experiences, and the consent involved, makes BDSM very different from sexual violence."
---
All of the photographs on NSFW Sundays are taken from various tumblrs and do not belong to us. All are linked and credited to the best of our abilities in hopes of attracting more traffic to the tumblrs and photographers who have blessed us with this imagery. The inclusion of a photograph here should not be interpreted as an assertion of the model's gender identity or sexual orientation. If there is a photo included here that belongs to you and you want it removed, please email bren [at] autostraddle dot com and it will be removed promptly, no questions asked.