Welcome to NSFW Lesbosexy Sunday!!
+ Do you want a refresher course on the history of the vibrator? This one includes vibrators powered by bees and coal.
"Did you know that the first vibrator in history may have been invented by Egyptian Queen Cleopatra? Apparently, she had the idea of filling a hollow gourd with angry bees. The violent buzzing caused the gourd to vibrate and then… well, then, the rest is history."
+ Or maybe you just want to look at a gallery of 1920s girls posing with typewriters.
+ Eric Berkowitz's Sex and Punishment: Four Thousand Years of Judging Desire is a history of Western sex law that looks really interesting, which might be because I read an excerpt called "Female Love and Leather Machines in the Early Modern Period." From the introduction:
"Writer and lawyer Eric Berkowitz uses flesh-and-blood cases — much flesh and even more blood — to evoke the entire sweep of Western sex law, from the savage impalement of an Ancient Mesopotamian adulteress to the imprisonment of Oscar Wilde in 1895 for 'gross indecency.' The cast of Judging Desire is as varied as the forms taken by human desire itself: royal mistresses, gay charioteers, medieval transvestites, lonely goat-lovers, prostitutes of all stripes, London rent boys. Each of them had forbidden sex, and each was judged — and justice, as Berkowitz shows, rarely had much to do with it. With the light touch of a natural storyteller, Berkowitz spins these tales and more, going behind closed doors to reveal the essential history of human desire."
+ Women are most likely to want to have sex at 11 p.m. on a Saturday, a pseudo-scientific study reveals.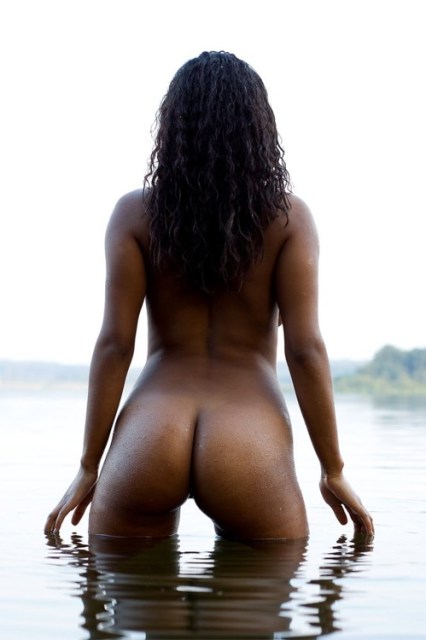 + Rabble.ca has a fantastic discussion of "What I Learned from the Feminist Porn Awards":
"Few feminist porn films deliver the same understanding of what sex is and what it means as in dominant culture. Directors at the film night were asked to explain whether their movies are really porn, or art. Swedish filmmaker Erika Lust suggested that if porn 'shows sex,' then feminist porn 'eroticizes porn.' That is, feminist porn ties the display of sex to the bodies and lives of the characters on display. Describing her porn as 'story-driven,' Erika said she attempts to answer, 'who are these people and why are they having sex?'
Feminist porn changes the rules about what can register as erotic, as sexual, and as pornographic. It makes evident the gaps in our cultural capacity to narrativize our sexual experiences and fantasies, as well as in our ability to describe the products of that labour."
+ Everyone lately is obsessed with g-spot orgasms, but Rachel Rabbit White says the best thing so far:
"Why second guess myself? Well… isn't that what this science and the media coverage is making me do? As much as I like science about sexuality and our bodies, the whole thing feels like rumination. It also points out how little women are made to feel at ease their bodies, if there were such doubt cast over the clitoral orgasm, would I would wonder if that was real too?
So much of sex is not logical. Sex is whatever you feel and what you make it. It is weird and dreamy and in your head. And when I've been able to have them, I have enjoyed the maybe-maybe-not orgasms. Whatever they are, they are real to me. So I guess that is what matters. Probably?"
+ What it's like to be the partner of someone who writes about exploring non-monogamy on the Internet:
"I like sex too much to limit myself. I love fucking. I LOVE it. It keeps me grounded and helps me fly all at once, and I can't really imagine fucking one person the rest of my life, as amazing as the person I spend most of my time fucking is. […] The details are complicated, and the growing pains have been difficult, but that doesn't mean we shouldn't choose poly. What it actually means is that we are so steeped in monogamy in this culture, and the cultural walls around monogamy are so rigid, that it took me months (and fucking someone else, if we're gonna be really honest here) to feel really solid."
+ Finally, an excerpt from Lidia Yuknavitch's "Love Grenade" in Best Sex Writing 2012:
"In the morning we wrapped ourselves in blankets and drank coffee and perched ourselves about. Hannah on the porch railing outside and Chloe in a big overstuffed chair in the main room and me back in bed curled up like a lion who'd just eaten a baby. It would have made a nice photo, three women contented like that, three women waking from their own pleasure without anyone or anything to put them back in their clean and proper place."
Disclaimer: All of the photographs on NSFW Sundays are taken from various tumblrs and do not belong to us. All are linked and credited to the best of our abilities in hopes of attracting more traffic to the tumblrs and photographers who have blessed us with this imagery. The inclusion of a photograph here should not be interpreted as an assertion of the model's gender identity or sexual orientation. If there is a photo included here that belongs to you and you want it removed, please email our tech director at cee [at] autostraddle dot com and it will be removed promptly, no questions asked.