All of the photographs in this NSFW Sunday are from Shutterstock. The inclusion of a visual here should not be interpreted as an assertion of the model's gender identity or sexual orientation. If you're a photographer or model and think your work would be a good fit for NSFW Sunday, please email carolyn at autostraddle dot com.
Welcome to NSFW Sunday!
+ Sometimes you just don't know what queer sex can look like until you get a Magic Wand. At Self, Rachel Charlene Lewis writes:
"For me, the Magic Wand wasn't about masturbation. That was something I'd always felt zero guilt about, because it was something I did all on my own. Instead, it became a symbol of what sex could be: anything I wanted it to be. What better way to flip sex on its head than by adding a giant back massager to the mix? And because it was a toy I bought all on my own without feedback from any of my partners, it brought me comfort. It wasn't about anyone but myself.

The Magic Wand made me feel powerful. Not just because of its ridiculous power (honestly, prepare yourself), but because of the ways it helped me break the rules of the sex I'd been taught to have. It wasn't about penetration, unless I wanted it to be. It wasn't about another person, unless I wanted it to be. It wasn't even about orgasm, or finishing, or "winning" at sex. It was pure, stress-free pleasure."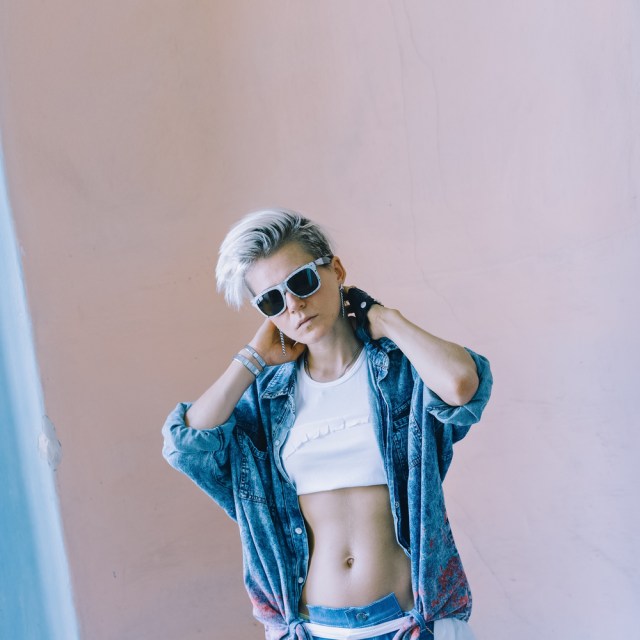 + Butch-femme relationship dynamics are not patriarchal, writes Georgia Kolias:
"Butch–femme is not about pretending, or playing at roles. It's a natural expression of feminine and masculine gender expressed within an interconnected sexuality that sometimes feels like a tango – intense and dramatic, and incredibly romantic. […]

When I am with a masculine partner, my sense of feminine power is intensified. Rather than feeling subordinate or weak, I feel a heightened sense of self. Her masculinity not only contrasts my femininity, but amplifies it. Within the butch–femme dance, I feel appreciated for my very essence. My every curve is a path to explore; my flirtations, bold or demure, are received and returned with equal desire. I want my partner to be strong and a gentleman, but that's not a role. That's a way of being. Another way to look at this is that I want my partner to treat me well and to validate my feminine expression. In order for a butch to be a good partner to me they must love deeply, wish to protect my heart, and respect my intellect and rightful sense of self-determination."
+ At Broadly, Diana Tourjée has a girl's guide to tucking your dick, and notes:
"Sex is a gesture, like a waving hand or a tucked cock. Its meaning is culturally defined and alterable. We all have parts of ourselves that we tuck away to maintain a certain self-image or to cater to other people's insecurities. As long as you're not hurting anybody, you ought to be able to do whatever you want to your body without the judgment of the general public. Society holds illicit and fantastical beliefs about transgender women, but those illusions cannot hold. They've become as tight and constraining as an uncomfortable tuck."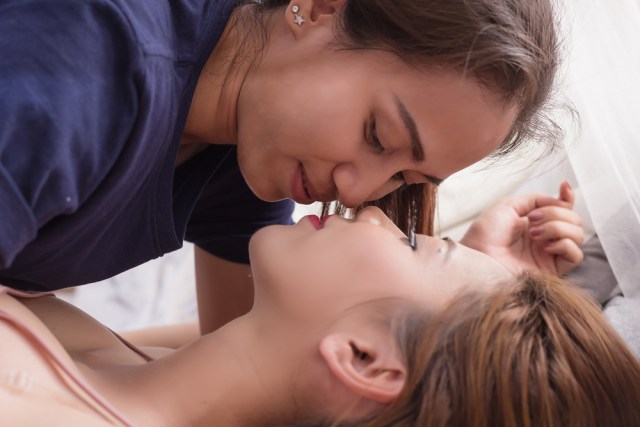 + These are the most compatible astrological signs.
+ These harnesses can work with double-ended dildos.
+ No one likes a grammar snob.
+ STIs have always been stigmatized.
+ You can't get addicted to a vibrator.
+ In feminist tentacle porn, the focus is on women's pleasure.
+ "I don't want to micromanage housework. I want a partner with equal initiative." At Harper's Bazaar, Gemma Hartley writes about emotional labor, managing a household, and feeling frustrated with a partner for imbalances (and even though the examples are all from women in relationships with men this stuff definitely happens in all types of relationships, just FYI):
"Bearing the brunt of all this emotional labor in a household is frustrating. It's the word I hear most commonly when talking to friends about the subject of all the behind-the-scenes work they do. It's frustrating to be saddled with all of these responsibilities, no one to acknowledge the work you are doing, and no way to change it without a major confrontation.

'What bothers me the most about having any conversation around emotional labor is being seen as a nag,' says Kelly Burch, a freelance journalist who works primarily from home. 'My partner feels irritated and defensive by the fact that I'm always pointing out what he's not doing. It shuts him down. I understand why it would be frustrating from his perspective, but I haven't figured out another way to make him aware of all the emotional and mental energy I'm spending to keep the house running.'"