Hi, I have nothing witty to say, I just want to make sure you know about this.
kate mckinnon has been photographed by annie leibovitz for vanity fair and everyone needs to leave me the fuck alone because i'm not okay pic.twitter.com/ToRqPDyoAS

— ellie⁷ ☁️ ᵃᵍᵘˢᵗ ᵈ (@eleanorbate) September 28, 2017
---
News About Kates
---
Rugby News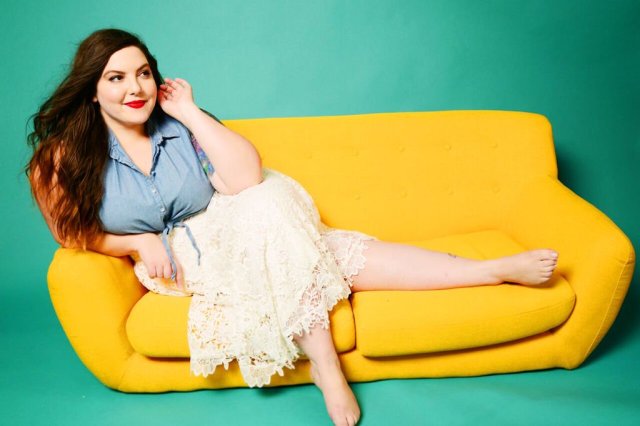 Mary Lambert is singing "Same Love" at the NRL finals in Australia and she's honestly, the most perfect person ever.
I always think that it's very interesting: laughing so hard you're going to cry and crying so hard you're going to laugh. I don't think that that's a coincidence that they're related, I think that they access a similar part in the human brain and I think that that's a place where I live. So my performances are a lot like that.

It's an absurd joy to be living, and laughing is so trivial and stupid but it's everything. It's also the most important thing to be doing. You can't cry about everything but also you should cry about everything. It's very cathartic to do all of those things all at once, but you also have to be a functioning person.
---
News About the Letter S
Kristen Stewart and Lupita Nyongo are in early talks about a Charlie's Angels reboot. Sounds hot, but to quote millennial influencer Gaby Dunn,
https://twitter.com/gabydunn/status/914332902896263169
---
Everyone had something amazing to say. The whole thing is just really pure and good and you should read it to feel pure and good. Sonia Guiñasaca, managing director of Culture Strike said this:
I feel beautiful when I am able to wear the perfect outfit that fits my body just right and I am wearing the heck out of my purple lipstick. I feel beautiful when I'm around people that are femme like me, who are gender-nonconforming like me, who speak in accents, whose bodies range in size, that adorn their fat brown or black bodies in all the glitter or jewelry or latest Fenty shimmer they want, that are audacious and daring with no fucks given about respectability politics, being the oceans of possible marvelous ways to exist.
---
Happy Sunday little birds!