Hello and welcome to The Ethics of Lust, a reoccurring piece in which we will discuss sex and people's issues with it. What makes me, L.M. Fleming, qualified to lead this discussion? Mainly just an intense fascination with people's intense fascinations with sex – which led me to study sex law, write sex columns and blogs and work as a sex counselor. Plus, I watch a lot of porn. While I may call myself a sexpert, I'm not a foremost expert on anything except procrastination, so I hope you will join the discussion and lend us your input, expertise and experiences.
Ok, introduction done, now let's get to the good part. For our first topic, we're going to discuss porn. But not just any porn, fisting porn.
As someone who loves a good fisting show (see the Crash Pad Series scene between Dylan Ryan and her real life partner Trucker Cash), I was shocked to see fisting on the Cambria List of legally taboo topics for porn and even more shocked to see that the U.S. government is actually prosecuting porn producers on "obscenity" charges for fisting.
Apparently, the government thinks lesbians are obscene.
Or at least that's how it looked when I scanned the Cambria List and saw many acts in which I commonly engage listed there. No wonder people are scared of us sexual heathens, they're told we're going to teach their young blonde girls how to be fisted by large men while blindfolded and on their periods – all of which is "obscene" according to the Cambria List and all of which I would totally watch in a porn.
What is it about fisting that has the government all riled up? Why is it that, in an era of terrorism, over-population, economic crises and mounting national debt, our Department of Justice is spending its money prosecuting a guy named Seymour Butts who makes a living off of selling fisting porn? (To be honest and fair, he was prosecuted 10 years ago, but 2001 really isn't that far away, especially in judicial years.)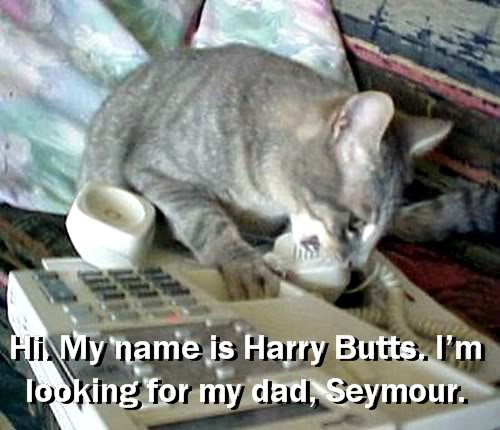 It's easy to blame such things on the religious right, but it's more than just the conservative folks being scared here. When people think of fisting, they think of tears and rips caused by punches in the privates, they don't think of it as the satisfying, pleasurable and highly intimate experience that it can be. I remember the thrill of the first time I saw my whole hand was inside my girlfriend, realizing that she had gotten so turned I just slipped in without really trying. Neither of us were in pain – on the contrary, both of us were extremely turned on – and when she climaxed it was one of the most pleasurable, personal moments of our entire relationship. Sure, you can hurt yourself if you're not careful – I know someone who has permanent damage from a fisting gone wrong – but if done right, fisting is both safe and sexually satisfying.
Fear and misinformation has kept fisting on the list of taboo topics and given it a spot on the Cambria List of obscene topics. For something to be considered obscene, a judge and/or jury must find that the contemporary community would consider the work (in this case fisting porn) "appeals to the prurient interest," which means it can cause an excessive interest in sexual matters. It also has to lack artistic, political or scientific value, in which case pretty much every episode of The L Word was obscene.
If the whole basis for something being obscene is causing the average person to get extra turned on, and the whole basis for fisting being taboo is fear, what does that say about our society's connection of fear and arousal? Are we simply afraid of being aroused or are we aroused by that which scares us? Is fisting considered obscene solely because people are too afraid to try it themselves?
In a recent case regarding California's attempt at outlawing obscenity and violence in video games sold to children, Justice Scalia, in an uncharacteristically liberal moment, stated, "Disgust is not a valid basis for restricting expression."
I'm rarely able to say this, but I'm with Justice Scalia. Disgust and fear shouldn't be the sole basis for keeping anything illegal. Therefore, fisting, if done consensually and cautiously, should be legal to do and view.
For those out there who may still have trepidation regarding fisting, check out Hand in the Bush: The fine Art of Vaginal Fisting, a guide to the subject and remember, patience and lube are the keys to not getting hurt.
ABOUT THE AUTHOR: L.M. Fleming is a writer, sexpert, recent law school graduate and occasional burlesque dancer. Although she currently resides in Portland, Oregon, she often travels the world in search of colorful queers and frothy beers. When not volunteering, cooking or attempting to be crafty, she does logistical consulting for creative projects, manages a nonprofit dedicated to making promotional documentary films for other nonprofits and runs SinfulMisadventures.com, a site dedicated to the Seven Deadly Sins.