Web MD, world's sexiest website, wants to know why people have sex but mostly why women and men want sex for different reasons. Much to nobody's surprise, they decided that men like sex because of "how it feels" whereas although women "very well may also derive pleasure from the act," they're "generally more interested in the relationship enhancement aspects of sex." Probably they should've surveyed more lesbians.
Here are the reasons people mentioned having sex: Boosting mood and relieving depression, duty, enhancement of power, enhancement of self-concept, experiencing the power of one's partner, feeling loved by your partner, fostering jealousy, improve reputation or social status, making money, making babies, need for affection, nurturance, partner novelty, peer pressure or pressure from partner, pleasure, reduce sex drive, revenge, sexual curiosity, showing love, spiritual transcendence.
+ The Best Sex of My Life: "I'm a lesbian. I paid a woman for sex and it was the best I've ever had in my life." Solid opening sentence and the rest really won't disappoint:
"I had a shower and we got to it. And let me just say: if you want something done right, you should really go to a professional. This was a completely different category of sexual experience. I felt things I didn't even know my body could feel. She picked me up off the floor — she's small but powerful — slung my legs around her waist and slammed me against the wall, kissing me. It was fucking incredible. And that was just the start."
+ Feminist pornographer Tristan Taormino talks about being a woman in a male-dominated industry: I am the only woman in the room, and I am the only woman with clothes on. And that sort of says it all, right?
+ Sex Week at Harvard is coming up. Will it be as good as Sex Week at Yale? Will it have anything as awesome as this? I guess we'll all have to wait and see!
via queerbrownxx.tumblr.com/+ At last somebody has taken the time to explain how dinosaurs have sex.
+ I bet all your life you've wanted to see pictures of waitresses from The Heart Attack Grill with their tits out. And one can never get enough Hooters.
+ Last week we interviewed Rachel Kramer-Bussel. I bet you've been wondering what turns her on.
+ This woman apparently has two entire vaginas. Yup, just this woman and her two vaginas.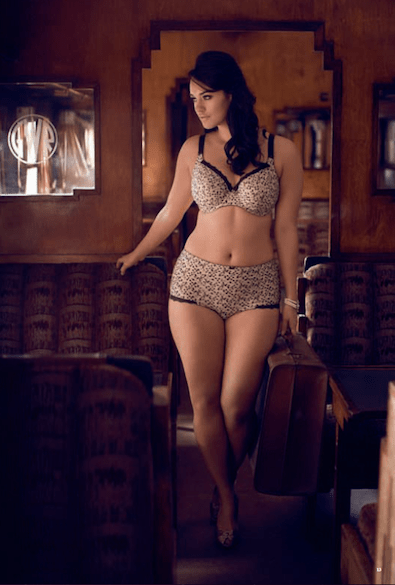 + 1950s glamor: Twenty-First Century Pin-Ups
+ Esquire is declaring Kate Upton a woman they love, they have some things to say about it too.
+ Sex Advice from Women's Studies Professors:
If "The Judith Butler" was a sex position, what would it look like?
Something like a complicated knot system where one person is tied up and the other is dominating them. I don't have an "insert penis here" because I think there would be multiple accoutrements. I think it would be incredibly complicated and difficult to deconstruct.
+ Democrats and Republicans have very different things that they look for in a partner:
Disclaimer: All of the photographs on NSFW Sundays are taken from various tumblrs and do not belong to us. All are linked and credited to the best of our abilities in hopes of attracting more traffic to the tumblrs and photographers who have blessed us with this imagery. The inclusion of a photograph here should not be interpreted as an assertion of the model's gender identity or sexual orientation. If there is a photo included here that belongs to you and you want it removed, please email our tech director at cee [at] autostraddle dot com and it will be removed promptly, no questions asked.