Header by Rory Midhani

---
In honor of the Metropolitan Museum's latest exhibition, "Manus x Machina: Fashion in an Age of Technology," the dress code for Monday night's fancypants fundraiser dinner was "tech white tie." What Anna Wintour actually meant by that theme is anyone's guess, but the interpretation on the red carpet was largely "shiny," "silver accents," and/or "striking silhouette." Attendees played it pretty safe overall, but I dug it. (In fact I wish they'd played it a little safer last year.)
I'm sure this will surprise no one, but the outfits of the evening that grabbed my attention most were those with very literal, obvious interpretations of "tech." Check out this fabulous illuminated dress by Zac Posen on Claire Danes:
And this social media reactive "cognitive dress" by Georgina Chapman on Karolina Kurkova:
That one's actually a Marchesa/IBM collaboration, which I think is just the coolest thing. Even though I'm getting a rather Project Runway arts-and-crafts vibe from those glitter vines. It's fine. I'm very curious how they wired it and what's going on with that battery pocket!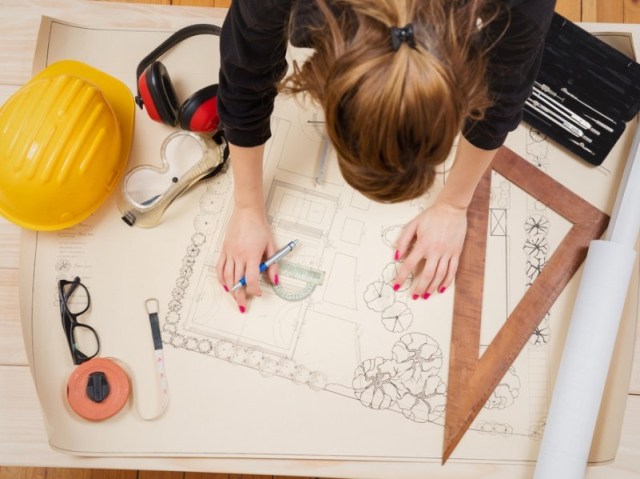 When I was in high school, I loved sewing my own skirts and dresses. The maker movement didn't exist yet, but it was easy to see the crossover between home sewing and the skills I was being taught in tech lab. Calling myself a "dress engineer," I designed my own prom gown senior year, using Autodesk Inventor to digitally sketch out the concept. My intent was to use diaphanous layers of yellow, gold, orange and crimson fabric to create a sunset-like effect that flowed down the middle of my dress. I wound up going with a modified shape in two layers of green satin (Jo-Ann Fabrics didn't have the right materials to carry out my original vision!), but the design exercise was still a decidedly worthwhile one.
I have a lot less time for sewing these days, but I still love reading about and thinking about the intersections between fashion and technology. If that topic interests you, too, here are some links for your enjoyment:
+ People Magazine Slideshow: 13 Times Fashion and Tech Came Together and It Was Surprisingly Cool. Was it cool when Katy Perry shot whip cream out of her boobs? I mean, it definitely made an impression.
+ Bodyhackers are all around you, they're called women – This isn't about fashion specifically, but my mom tweeted it and I love the point the article makes about the gendered dynamics in what's considered "technology." There's a reason we don't have "dress engineers."
+ The physics of bras -"Making  bra is like building a bridge."
+ Leah Buechley: Crafting the Lilypad Arduino – First thing I thought of when I saw those light up dresses!
+ Have you ever seen the work that came out of the High-Low Tech research group at MIT? Dr. Buechley worked there, and everything I ever saw from that lab was just fascinating. One example:
+ Related: Sew Electric – "This website and its companion book will show you how to make your own soft, colorful, and wearable electronics. You'll play with fabric, light, and sound to build a glowing bracelet, a singing stuffed monster, a fabric bookmark, and a fuzzy cloth piano. Along the way, you'll learn how to sew, design electronics, and write computer programs."
+ How To Design A Wearable For LeBron James. They don't talk about her much in the article, but Rinat Aruh is the badass co-founder of design and strategy firm aruliden. She gave a talk on injecting design thinking into early education that I bet you'll like.
+ MakeFashion was in Paris last weekend. The written coverage is mostly in French, but the photos I've seen are pretty neat looking. You can look it up if you speak French, or here's video compilation from MakeFashion Calgary, which was held a few weeks prior!
+ Brooklyn's Wearable Revolution – Okay, read the article, but I do want to say one thing first. I found the writer's descriptions of the female entrepreneurs to be rather obnoxious. I guess it's because it was in the fashion & style section, but still — you don't often see descriptions like "a 41-year-old computer scientist and mechanical engineer with long blond hair who talks at warp speed, has a thing for biofabrication, and tends to pepper [their] sentences with words like 'density mapping,' 'voxel' and 'hacking interfaces'" when the person in question is a man.
+ There are all kinds of fashion tech startup situations taking off, actually! Asos is doing a thing. There are big secret plans in the works for sportswear, supposedly. I'm sure these news stories will be a lot more interesting to me when there are actual things to look at.
+ Sew You Want to Learn to Sew: All About Sewing Machines / Fabric, Patterns, and Resources, Oh My! – Oh hey, remember when Jasika Nicole broke this all down for you like a boss? Maybe you should take a look at it again.
---
Notes From A Queer Engineer is a recurring column with an expected periodicity of 14 days. The subject matter may not be explicitly queer, but the industrial engineer writing it sure is. This is a peek at the notes she's been doodling in the margins.