In My Top 10 Favorite Lesbian Movies, various members of Autostraddle's TV Team tell you about the movies nearest and dearest to our hearts and invite you to like all the same things we like. Today, TV Team sci-fi nerd Valerie Anne steps out of her comfort zone to share her feelings about her favorite films of all time.

If this isn't your first time here on Autostraddle dot com, you know I'm much more of a TV person than a movie person. I'm usually approximately five years behind on seeing movies, even the queer ones, because if I'm going to put on a film it's probably a horror movie. And those aren't typically very queer. That said, I haven't always been this way, and I do eventually usually get around to seeing movies, so I do have some opinions… they just might not be very popular ones. After all, this is a list of my FAVORITE movies, not the ones I think are technically the BEST. :angelic smile:
---
10. Lost and Delirious/Loving Annabelle
not streaming anywhere free/probably for the best tbh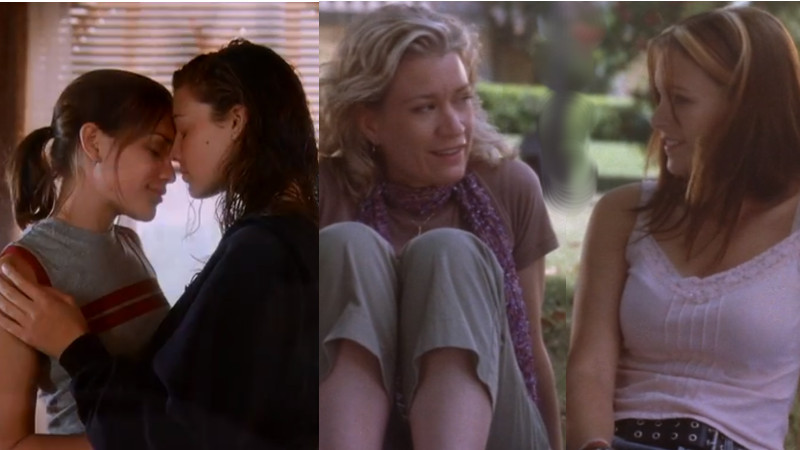 I've lumped these problematic faves together because they fall under the same category for me: movies that were really important to me when I discovered them, but that absolutely do not hold up to the test of time. Now, as an out adult who has learned a lifetime of information in the past decade or so, if I had seen either of these movies for the first time, I'd have some Notes. But when I saw them? I was very closeted and desperate for queer stories that I could convince myself I was watching for the DRAMA and the STORY. Lost and Delirious was the movie I watched when I needed a good cry, and I was 19 when I watched Loving Annabelle; it was a teacher fantasy come true. Of course I know now that these fall into all the wrong tropes, but I cannot deny their importance in my young queer life. Plus, I had already begun my lifelong crush on Piper Perabo, and I'm only human.
9. Anna and The Apocalypse/Girltrash: All Night Long
free on Hulu and Amazon Prime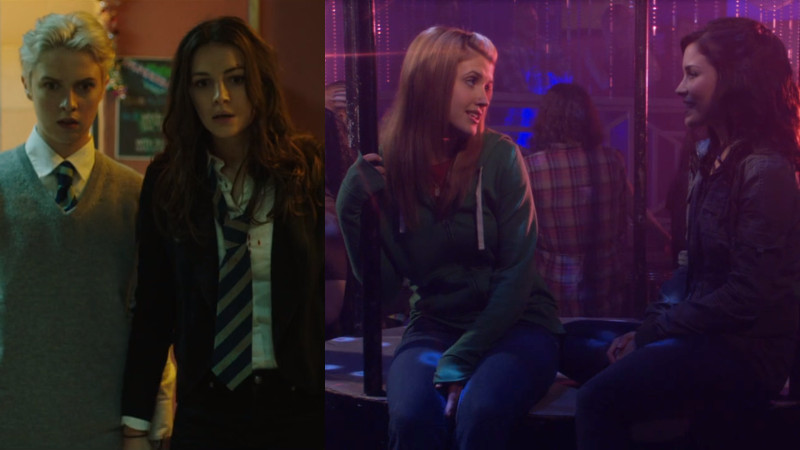 I jokingly told Riese I was going to put Girltrash on my list but the more I thought about it, and the more I thought about how I genuinely wanted to put Anna and the Apocalypse on this list, the more I decided I had to talk about Girltrash, too. Because to me they both fall into a category that I personally happen to love but that we're not, as queer people, represented in enough: Cheesy musical movies. I grew up on DCOMs, and while the best ones were more about friendship than het romances (see: The Cheetah Girls), or simply finding oneself with maybe a dash of love on the side (Lizzie McGuire Movie), it doesn't tend to have canon queers in it. And I love love LOVE a musical that seems like it's really bad until suddenly I realize I'm obsessed with it (Repo! The Genetic Opera) and these two musicals fit the bill. (Though Anna and the Apocalypse adds a zombie twist, and is a bit higher budget/caliber. Though the low budget chaos of Girltrash is part of its charm.)
free on Hulu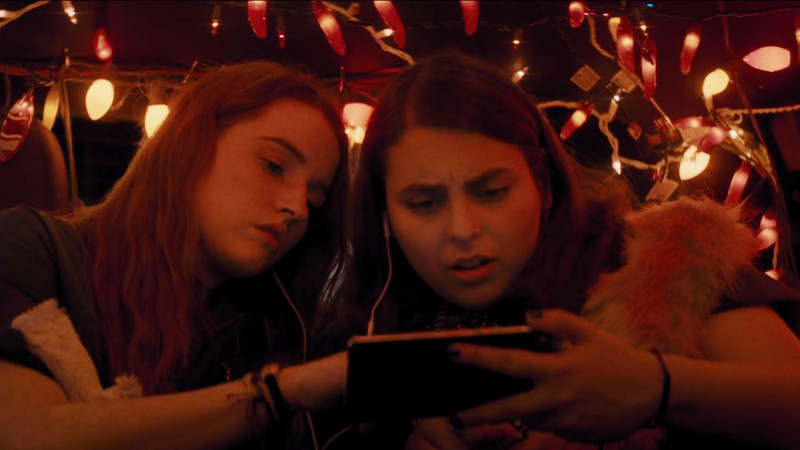 I was nervous but excited for Olivia Wilde's directorial debut because I've been a huge fan of her acting and her activism since she swept in to gay up The OC. But my girl did not disappoint. My strongest memory from seeing Booksmart in the theater is LAUGHING. Just out loud, practically non-stop laughter. Amy and Molly's unapologetic and enthusiastic compliments for each other reminded me so much of what my friends and I call "rage love" where we just shout about how much we love each other. The gay parts were awkward in a real way and even though they were just a side plot they were just as fun and funny as the rest of the movie. And besides, the real love story was a friendship love story, which I may have mentioned, is extremely my jam.
free on Hulu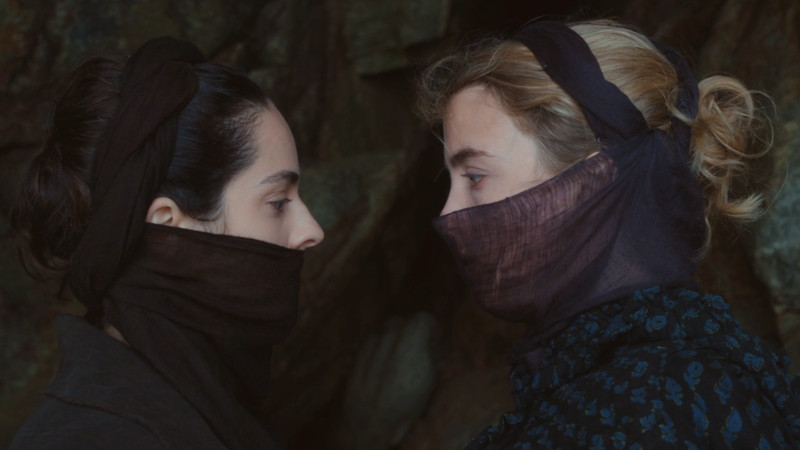 I won't lie, I was hesitant to include this movie. Because when I finished crying, about an hour after the movie ended, I was FURIOUS. How DARE a movie come for my feelings like this! And without warning! I cried so hard I didn't cry again for like a full month! I thought it broke me forever! FUCK this movie is so tragic!!! But it's also so beautiful and quiet and simple and there's hardly a man to be found and despite the unison humming that haunts my dreams, it was truly a work of art. So I cannot deny its importance and its impact on my psyche.
6. I Can't Think Straight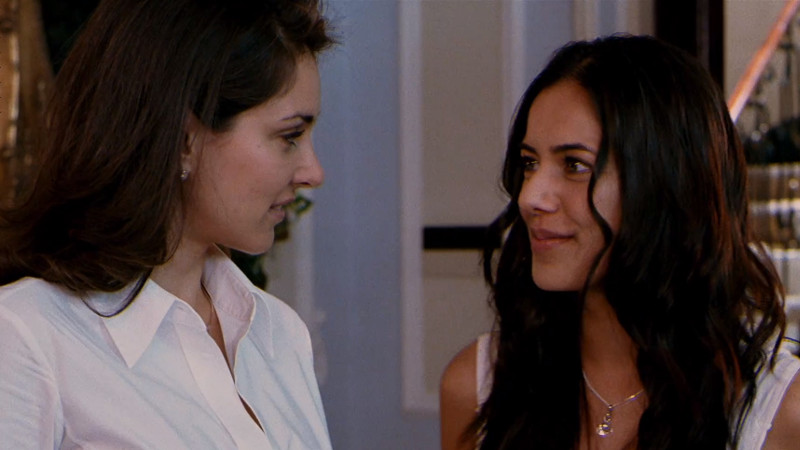 I was so close to being out of the closet when I saw this movie, back when I swear the Blockbuster cashiers knew I was gay before anyone else in my life, and I found it so exciting and charming. I think saw a bit of myself in Leyla, or wanted to. Not to mention, this duo isn't exactly hard on the eyes. (Like Natalie did in her movie list, I sometimes link this movie and The World Unseen in my mind.) Plus, the title alone is golden; my mom gave me a keychain that says "I can't even think straight" for a Pride gift just this year.
free on Hulu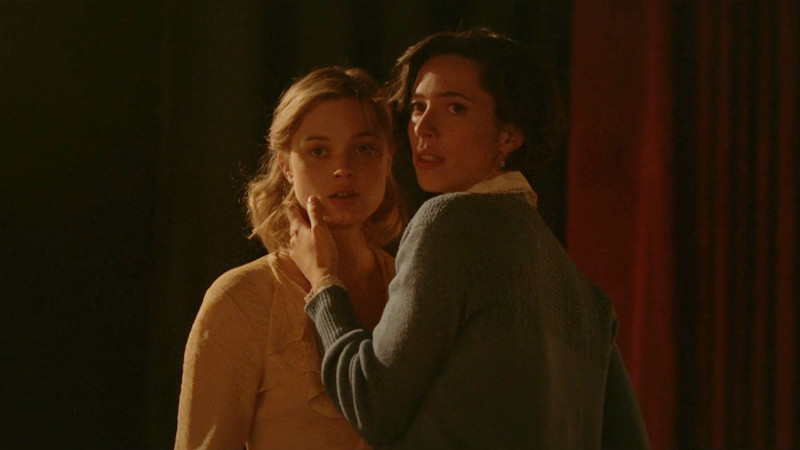 This movie was just so… UNIQUE. Not only did it combine a lot of my interests (human psychology, queer women, comic book heroines) but it did it in such a caring, approachable way. Parts of the movie were literally about kink and fetishes but somehow managed to not fetishize the topic. People like to think of things like polyamory, or sometimes even queerness, as new, when what's actually new is people talking so openly about it, so I genuinely enjoy learning about how people from past eras tackled "queerness" and whatever that meant to them. Plus, I already loved Wonder Woman, so watching this (mostly) true origin story unfold only deepened that love.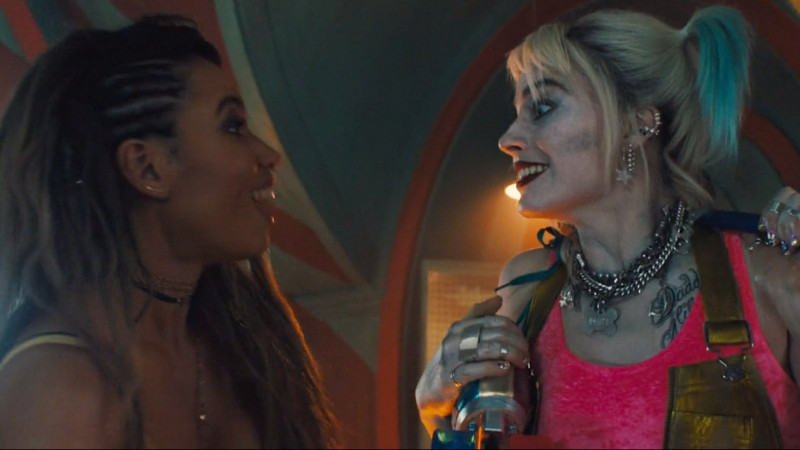 I remember when I was watching Mad Max: Fury Road for the first time and I had a realization, like an actual light bulb moment. "Oh. I don't hate action movies." I just had never seen one that kept my interest. (Read: Featured women heavily in the action portion of the movie, not just the sexy sidekick/love interest roles.) I felt the same way about the superhero genre for the longest time; I used to think they just weren't for me, because Batman bored me and Superman was a snooze. But then things like Supergirl and Wonder Woman and Captain Marvel came and opened my eyes to a world of fierce lady heroes and queer caped crusaders that have been here the whole time, I just hadn't found them yet.
Harley Quinn is special, too, because she's not a "hero" in the traditional sense of the word. She is chaos. She's been through some shit, but it only makes her stronger. She's not a "good" guy, not necessarily, but we love her anyway. I loved this movie because not only did it not shy away from overt queerness, but it also let the Birds play around in the grey areas of queerness along the way. But I also love that Harley Quinn's stories that are being told more and more aren't love stories. They're about who Harley can be once she frees herself from the metaphorical vat of acid the Joker kept her in after she got out of a literal vat of acid. And I am here! for! it!
3. Imagine Me & You
I am not typically into the cheesy romcom, but much like how I didn't think I liked action movies, I think maybe if I saw more queer cheesy romcoms, maybe I'd be more into this genre, too. Imagine Me & You is quintessential cheesy romcom. But it was GAY. I remember so viscerally doing my standard sweep of the New Release wall before ducking into the Gay & Lesbian aisle to swipe what I really wanted when I saw this movie, right there where any ol' person could see it, with Lena Heady and Piper Perabo holding hands on the cover. I watched the movie with a hopeful but wary heart, expecting it to say GOTCHA GAY IS GROSS at any minute. But it never did! It was gooey and perfect all the way through.
free on Netflix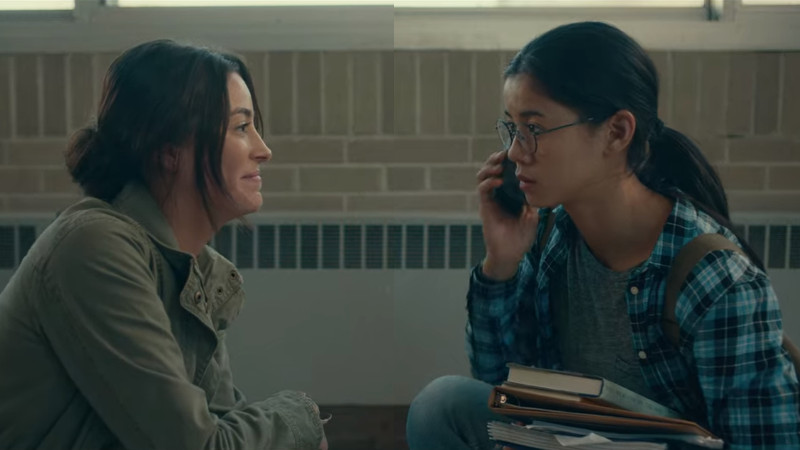 I'm actually surprised so many new movies made my list because usually it takes a long time for things to sink into my bones and my brain allows me to call them a "favorite." But The Half of It was everything I could have wanted in a teen coming of age movie! It had some classic tropes, like the Cyrano plot, the describing-minute-details-you-noticed-about-someone-you-totally-love, the "I know a place" Skins trick. BUT it had a twist that I won't spoil but all I'll say is that the ending was satisfying in a whole new way, a more realistic way, a hopeful but realistic way, a way I wish I had seen when I was much younger.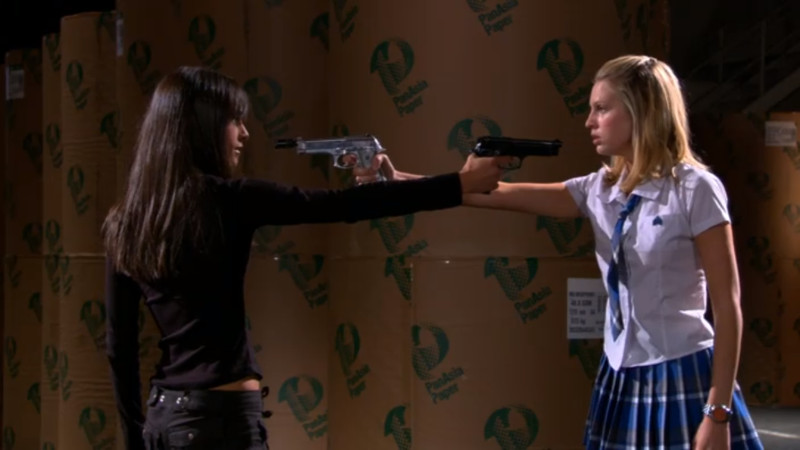 Another one from my Blockbuster years, this movie is full of undeniable campy fun and I still feel the butterflies in my chest when I think of Lucy Diamond and Amy Bradshaw coming face to face like it's the first time all over again. (Side note: "Good guy" who was so infatuated with/studied a "villain" so much that it bordered on respect so when they finally met sparks flew??? Amy and Lucy walked so Eve and Villanelle could run.) It's the cheesy parody of my dreams, but make it gay! I love, love, love a movie that doesn't take itself too seriously, and I love a forbidden romance that has nothing to do with the pair being two women, and I love a gay happy ending. Also, it holds up! I watched it again a few years ago and it was as delightful as ever, now with a greater appreciation for Holland Taylor's appearance in the film. This has been my go-to answer when someone asks me what my favorite gay movie is for about 15 years now and I don't anticipate that changing any time soon.
Movies that almost made the list: The Runaways, Nina's Heavenly Delights, RENT, Blockers, Life Partners, Saving Face, A Simple Favor, Bit (which I still haven't seen yet but I love the concept so much I feel confident putting it here)
---
Want more movies? Check out Autostraddle's 200 Best Lesbian Movies of All Time.