feature image via Splash
Hello and welcome to yet another edition of No Filter, in which we all sit and discuss the most important celebrity happenings of the past week. I'm sure you guys all had fulfilling weeks in your actual lives, but I spent my entire week glued to terrible UK tabloids in hopes of gleaning some new information about the relationship between Kristen Stewart and Soko. Mostly I learned about Soko's talent for matching polka dots and stripes in her outfits, while Kristen continued her trend of "casual, laid back" outerwear. The Daily Mail and the Mirror told me they held hands a lot. I won't repost those images because I'm terrified of getting eaten by a dinosaur/served a cease and desist letter, but trust me: Kristen looked hot in a leather jacket this week and held hands with her girlfriend a whole lot. An anonymous (imaginary) source recently told Heat Magazine: "She likes the idea of dating a non-American again, and Stephanie is very avant-garde and different." Okay!
They spent the week playing a friendly game of frisbee all over Paris, and have now moved their budding romance to the City of Angels. This is how I know that:
I JUST FREAKIN SAW KRISTEN STEWART 😍😩 Dang as soon as I said her name she ran 😭☹ pic.twitter.com/E7iayz87BM

— Kayyyyy 🦁 (@KaylaGildore) March 21, 2016
Alicia Cargile "took to Twitter" (a thing famous people do sometimes) to post stuff like this for a day or two, and then stopped:
https://twitter.com/polaroidproject/status/707322278258737152
?
Let's move on to those images shared willingly by the public!
---
Kristen took this picture though, and you get three guesses how I know that.
---
Here's a bonus round photo of Soko from LA: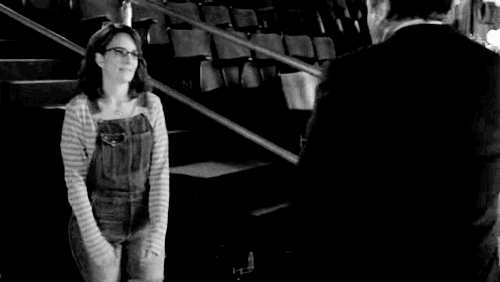 And in case you were wondering.
Did anybody else do anything on Instagram this week? Oh yes:
---

This is what your girlfriend Lena Waithe looked like when she took you out for a chill night out.
---

Vin Diesel bought Ruby Rose a bike, and Ruby Rose clearly has no earthly idea how to ride a bike. I knew I was going to adore this friendship.
---

Cara Delevingne and Dita Von Teese. Just thought you'd like to know.
---
https://www.instagram.com/p/BDSMOcTGFWp/
Tegan and Sara's cats look really anxious about the fact that they clearly don't know how to read.
---

I have watched this like 17 times and laughed every single time.
---

Jasika Nicole taught OUR OWN CHELSEY PETTY how to do this thing I don't understand!
---

YO NICE TRY, MICKEY MOUSE.
---
Join us next week, when Kristen and Soko will probably go to Disneyland and have a mad time on the teacups.