Hey seasonal fruits! I hope your Monday was grand and your Tuesday will be filled with tacos. Here's some news for you!
Sandra Bland Updates and #IfIDieInPoliceCustody
+ The FBI joins the Texas Rangers in investigating the death of Sandra Bland, who was arrested in Texas on July 10 after failing to properly signal a lane change and was found dead three days later in a jail cell of an apparent hanging. Waller County District Attorney, Elton Mathis asked the investigators to do extensive scientific testing for fingerprints, DNA and other techniques. Mathis says the investigation is being treated as a murder investigation and will be very thorough. Bland's family has requested an independent autopsy into her death; Harris County's medical examiner said her death was caused by suicide.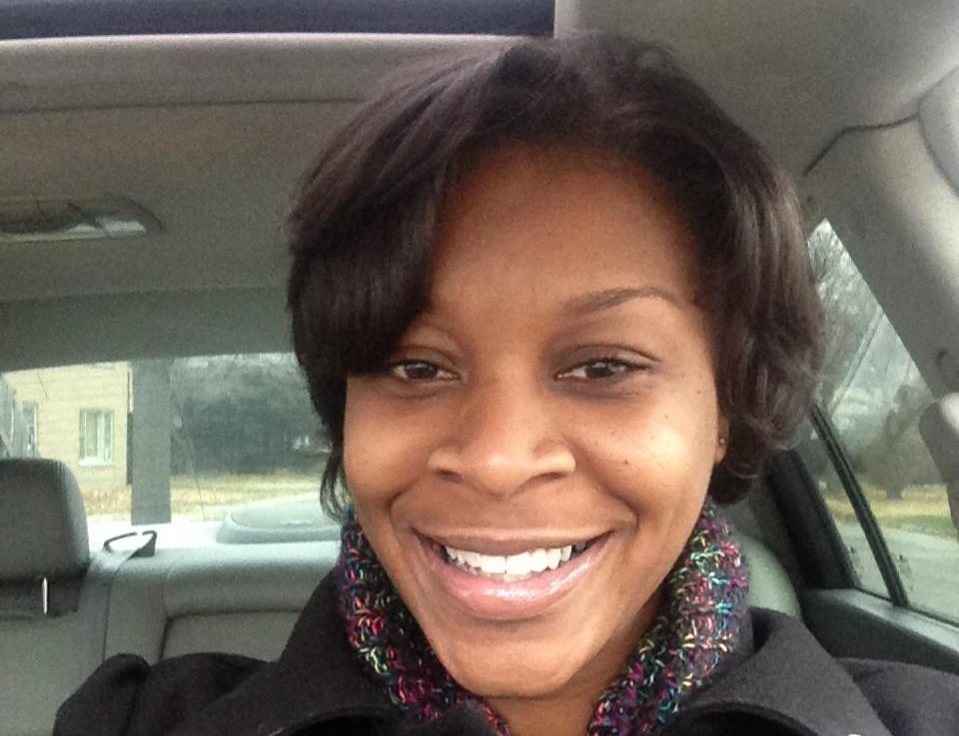 Mathis says that there were no cameras in the cell where Bland was found dead and cameras monitoring the hall outside her cell show no one entering or leaving it between the time she last spoke to officers through an intercom and when she was found dead.
According to Bland's family attorney, Cannon Lambert, Bland was threatened with a taser to get out of her car. Lambert says in not-yet-released dash cam footage shows the officer told Bland to put out a cigarette and she refused. The officer then reached for Bland's door at which point Bland reached for a cell phone to record the encounter. The trooper who pulled over and later arrested Bland was put on desk duty on Friday for violating procedures, the Texas Department of Public Safety said.
Bland was looking forward to a new job at Prairie View A&M University, from which she graduated in 2009. In some Facebook videos that have resurfaced in the wake of her death, Bland talks about suffering from depression and PTSD. Over at For Harriet, Evan Seymour points out she uploaded a lot of other videos talking about race in America and shares some of Bland's wisdom from her "Sandy Speaks" videos.
+ Kindra Darnell Chapman, an 18-year-old black Alabama woman was also found dead in a jail cell last Wednesday. Chapman was booked in the jail at 6:22 pm for robbing someone's cell phone. She was found unresponsive at 7:50 p.m. in an apparent hanging. The police say she died by suicide.
+ In the wake of Sandra Bland and Kindra Chapman's mysterious deaths at the hands of police, many Black people took to Twitter to tell the public if they were to die at the hands of police that they did not harm themselves. They used the hashtag #IfIDieInPoliceCustody and their tweets ranged from heartbreaking to revolutionary.
---
Police Violence and the Prison Industrial System
+ Stephanie Dorceant, 29, was arrested on July 11 in Brooklyn after allegedly assaulting off-duty NYPD officer Salvator Aquino. She's facing felony charges of assault as well as charges for menacing, resisting arrest and harassment. However since last Thursday, Aquino is under a hate crime investigation because Dorceant says she was actually attacked by the off-duty officer and called homophobic slurs. The incident occurred at around 2 a.m. on July 11 when Dorceant and her girlfriend Nandi Allman were walking home after a concert and Aquino, dressed in plain clothes, bumped into Dorceant from behind. Dorceant asked him if he was ok and he replied "mind your own business you fucking dyke." Dorceant said he then attacked her, punched her in the face, choked her, all while calling her anti-gay slurs.
"When he had his hands around my neck I truly thought I was going to die" Dorceant said in a statement published by the Huffington Post. "I could not breathe. The only way I could get him to stop attacking me and my girlfriend was to bite him."
Other police officers showed up and when Aquino identified himself as a police officer, the other police officers proceeded to pile on top of Dorceant and handcuffed her and her girlfriend. Dorceant was arrested, taken to the hospital and spent a day at Riker's Island before Allman posted her $1,000 bail. Aquino alleges Dorceant was the one who started the attack. Both women are small and wouldn't have posed a threat to the officer, Dorceant lawyer says. The women's friends have started a crowdfunding page to help pay for legal and medical fees, so far they've raised over $4,800 out of their $8,000 goal.
"Even though I am well aware of the many stories about police brutality, especially against blacks, Hispanics, and the LGBT community, I never really thought that this could happen to me," Dorceant said. "I want to share my story and say that police brutality is a real thing. Hate crimes are a real thing."
+ Meagan Taylor, a 22-year-old black trans woman, was wrongfully profiled by hotel staff and police as a sex worker and then placed in an isolated jail cell last Monday. Hundreds of supporters came out to see her be released over the weekend.
Taylor was arrested at the Drury Inn in West Des Moines while visiting from Illinois with a trans friend. Taylor and her friend were accused of prostitution by the hotel staff and the police were called to investigate on July 13. When the police found the pair weren't involved with sex work, they still arrested Taylor because she was in possession of her transition-related medication without a prescription and "malicious prosecution," which may be related to outstanding probation from Illinois for credit card fraud. Taylor, who is a cosmetology student and who works at a salon, told the The Des Moines Register that she had already served her time for credit card fraud at 17 but couldn't pay a related $500 fine that has grown to $1,700. Taylor also has a prescription for her medication but didn't have it with her while she was traveling. Taylor said she believes she was profiled for being a black trans woman:
"It seemed like they were trying to find something to charge me with. I lied about my name [but] I was not doing any illegal activity. The lady called police because I was transgender and was with a transgender friend."
Since her arrest, Taylor was held in a segregated medical cell at Polk County Jail because the facility didn't have a policy on how to detain trans women who haven't undergone gender affirming surgery. Taylor wasn't able to pay her $2,000 bail and had a court date set to August 10. Word spread of Taylor's arrest through an op-ed in the Register and local Black Lives Matter activists sprang into action. They held a protest outside the Drury Inn on Saturday and on social media under #FreeMeaganTaylor and #EvenDesMoines. They demanded the hotel apologize to Taylor and for staff to receive training on trans and gender non-conforming guests. Meanwhile San Francisco-based pastor, Megan Rohrer, raised funds for Taylor's bail and fees. They raised over $4,500 for Taylor's bail and the overdue warrant in Illinois. It's still unclear if Taylor will be released soon.
---
Presidential Candidates and #BlackLivesMatter
+ On Saturday, Black Lives Matter protestors took the stage during the Netroots Nation conference in Phoenix where they demanded that the candidates address police violence and structural racism. Former Maryland governor Martin O'Malley was in mid-speech when Arizona-based activist Tia Oso took the stage and expressed her frustration with white supremacy and asked O'Malley what he would do to "dismantle, not reform, not make progress, but begin to dismantle structural racism in the United States." He really didn't answer the question and ended with saying "Black lives matter, white lives matter, all lives matter." Lots of people booed him. When Bernie Sanders took the stage right after O'Malley, he skirted the issue as well and talked about economic inequality and how if we fix that, then social justice will naturally follow. However it's still not acknowledging the root of the problem, which is racism.
+ Bernie Sanders spoke in Dallas on Sunday and I kinda regret not going to listen to him. Here's a rundown of what he talked about in Dallas and in Houston. The Texas Tribune reports: 
"At each stop, Sanders railed against a 'billionaire class' and called for a 'political revolution' while pitching a host of proposals on liberals' wish lists. He touted his support, often in conjunction with shots at his Republican rivals, for a $15 minimum wage, a massive federal jobs program, free tuition for public colleges and universities, a single-payer health care system, a pathway to citizenship for people in the country illegally and campaign finance reform including a rollback of the U.S. Supreme Court's Citizens United decision. Acknowledging some of his plans would be pricey, Sanders assured supporters that the wealthiest members of society would foot the bill with high taxes."
Although he f*cked up at the Netroots conference, he hopefully learned from it because he acknowledged Sandra Bland when talking about other Black people who've died at the hands of police.
"It is unacceptable that police officers beat up people or kill people," Sanders said in Houston. "If they do that, they have got to be held accountable."
---
An Interview with Rachel Dolezal
+ Vanity Fair profiled Rachel Dolezal, the former NAACP Spokane, Washington, chapter president who pretended to be black. In the interview, she stands by her view of herself as black and says she doesn't feel she lied to anyone.
"I just feel like I didn't mislead anybody; I didn't deceive anybody. If people feel misled or deceived, then sorry that they feel that way, but I believe that's more due to their definition and construct of race in their own minds than it is to my integrity or honesty, because I wouldn't say I'm African American, but I would say I'm black, and there's a difference in those terms."
She hopes to write a book soon so she can be done with explaining herself and get back into social justice work. For now, she continues to do hair (braids and weaves) since she resigned from the NAACP and lost her position at the Eastern Washington University where she taught in the Africana Studies program.