Hello! I'm sorry this daily fix is up a little late — I've been traveling all over the nation to make it to our annual editorial retreat. If I missed anything important while trying to silently will the guy next to me on the plane to move his knees back in front of his own seat and out of mine, please let us all know about it in the comments!
Marriage Licenses
In the wake of the SCOTUS ruling on marriage equality, some counties and clerks have predictably been kind of freaked out. The Campaign for Southern Equality reported on July 7th that 13 Alabama counties had stopped issuing marriage licenses altogether, and released a memo about the negative consequences of these closures. Casey Davis, county clerk in Kentucky, made a video about how hard his life is now that he also has to do his job for same-gender couples. Another video was made by a couple who took all the required paperwork as well as printouts of the Supreme Court ruling to their county clerk, only to have her refuse to give them a license and also call the police on them for filming. The ACLU has a lawsuit filed against Kim Davis, the latter county clerk.
Police and State
+ Andrew Loku, a 45-year-old father of five, was shot and killed by Toronto police this week inside his housing complex, which is dedicated as lodging for people living with mental illness. Loku was holding a hammer, and Loku's neighbor reports that the only thing police did was shout at Loku to drop it before shooting immediately after. "I'm not talking five minutes, or two minutes, I'm talking seconds here. We didn't get a word in, me or Andrew," she said."
+ The mayor of Baltimore has fired its police commissioner, citing Freddie Gray's death and a recent spike in homicides. An outside organization will also review the "civil unrest" following Freddie Gray's death.
Grab Bag
+ Russia's United Russia party has created a "straight flag" with an image of a family with two children and different-gender parents as well as the hashtag "#realfamily" in Russian. Aleksey Lisovenko, a deputy head of United Russia, has said that "This is our answer to same sex marriages, this mockery of the very concept of family… We must prevent gay fever in our country and support traditional values." So! There's that.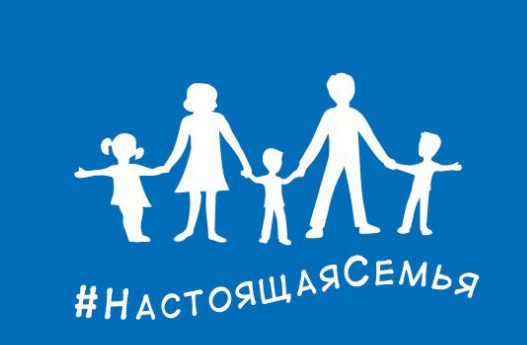 + The Observer weighs in on the Bernie Sanders Situation; their take is that while Sanders is gaining popularity in a noticeable way, it's still not going to be enough to upset Hillary for real.
[Larry Sabato, political scientist] argued that recent Democratic and Republican primary history shows that Mr. Sanders will eventually struggle because he lacks so much support from the political establishment. The establishment has a "powerful, formal" role in the Democratic nomination process, Mr. Sabato said, and Ms. Clinton dominates already among support from party leaders and delegates. President Barack Obama, who rose to power after scoring an upset over Ms. Clinton, could count on many more prominent supporters, including Missouri Sen. Claire McCaskill, Illinois Sen. Dick Durbin and then-Virginia Gov. Tim Kane.
+ The Women's Donors Network Reflective Democracy campaign has released a new study called "Justice for All?", and its findings are upsetting but not that surprising: prosecutors, who hold powerful positions in the legal system, are overwhelmingly white men at 79%. Another 16% are white women, meaning that only 5% of prosecutors are people of color of any gender. As an example of why this matters, we can look at St. Louis County prosecutor Bob McCulloch, who you may remember from the Michael Brown case. His strong personal ties to the police and history of partiality alarmed many; he was ostensibly tasked with prosecuting Darren Wilson, but McCulloch's background and ideology raised a lot of doubts about whether he would actually do his job or essentially throw the game in Wilson's favor. This is the kind of power that prosecutors can wield in our justice system, and so these numbers aren't heartening.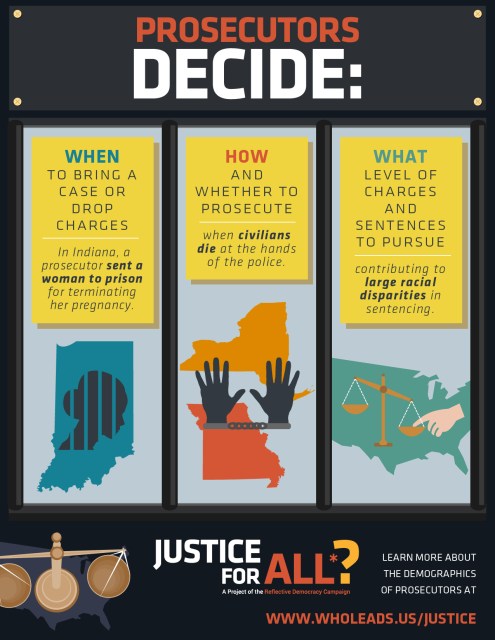 + This week saw the first-ever Generation Indigenous summit, in which hundreds of Native American youths came together at the White House to work together on empowering themselves and addressing issues within their communities. The youth collectively represented 230 tribes and 42 states; subjects addressed included "economic opportunity, education and cultural and other issues."
+ New York has become the second state after California to adopt an affirmative consent law as a measure to combat campus sexual assault. The law means that college campuses in New York state need to use a "yes means yes" policy when addressing cases of potential sexual assault; individuals attempting to prove that sex was consensual can't argue that the other party or parties "didn't say no" or didn't try to fight them off.
+ A bill introduced Wednesday, the EACH Woman Act, would require healthcare provided by the federal government to cover abortion care, effectively shutting down the Hyde Amendment (which bars the use of federal funds for abortion, except for very specific cases involving rape). It's very unlikely that the bill will become a law, and much more likely that Republicans will torpedo it, but it's neat!