Ever since Hip Hop newbie Nicki Minaj rose to stardom, the lack of diversity and representation of female emcees has been a hot topic of discussion, with the media exploring subjects from misogyny to video vixens to the overt sexuality of female rappers. BET even recently made its first original music documentary on the subject, My Mic Sounds Nice: A Truth About Women and Hip Hop.
While several articles have been written about Nicki Minaj and her alleged bisexuality, no one has been talking about the high percentage of same-gender-loving female emcees or how that may play a part in the lack of girl rhyme slayers being given their time in the limelight.
Minaj, the animated "bisexual on waxwp_postsis known for rapping about being attracted to women. Most people would assume as much because of lines like "If I'm in yo city I'm signing them tig-o-bitties / I'm plotting on how I can take Cassie away from Diddywp_postsand "I only stop for pedestrians or a real real bad lesbian.wp_postsIn recent interviews with Black Men and Vibe, the Queens, NY native shot down such assumptions by saying "I don't date women and I don't have sex with women."
It seems the Barbie-representing emcee isn't comfortable or brave enough to acknowledge her sexuality outside of her music.
It's usually a journey for us queers to become comfortable with who we are and make the choice to live out loud. In light of the recent suicides committed by LGBT youth and the current political climate that affects homosexual Americans, the community needs plenty of people to stand proud — not simply count themselves among us when it's convenient. It takes courage for anyone to "come outwp_postsor be openly gay, especially for Hip Hop artists, because the culture is extremely homophobic and misogynistic.
In the mainstream media, active female emcees are scarce and the number of openly gay female emcees is pretty much zero. Despite this, however, there are a handful of female rappers who have no problem being proud lady-lovers on and off the mic: Detroit native Mz Jonz, for example, has been out since day one.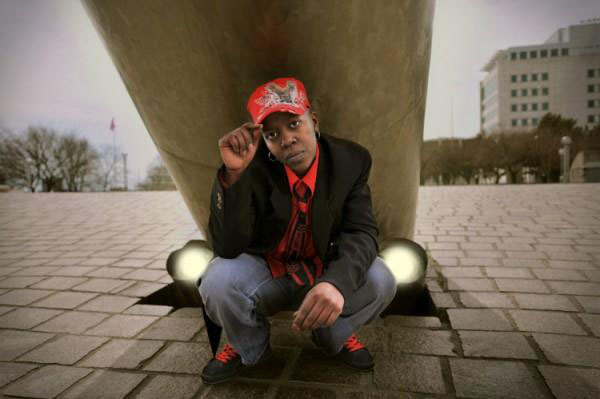 She has never had a problem being candid about who she is:
"When I was signed to Black Label in 2001 that was actually one of the first things that I told them before we started working together. It was all good until it was time to release the album and then it became an issue as far as how to market and promote."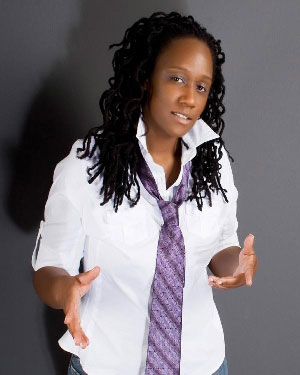 It's not necessarily as easy for everyone to be open and comfortable right away: "When I initially started putting out music I wasn't out as a lesbian. I wasn't even out as a person yet. My family didn't know. Only some of my friends knew so I didn't feel comfortable being out in my music if I wasn't out as a person," says Lady Lust, an emcee who is currently infiltrating the Las Vegas music scene. Even though Lust wasn't initially out in her music she now believes that it's very important. "Since I've been out in my music I get the sense from the responses from people that they feel like someone is speaking for them. It makes them feel empowered and more confident to come out. I didn't realize how important it was until I did it and started getting the feedback," she explains.
Hip Hop artists are usually praised for being real and not "faking the funk.wp_postsMz Jonz absolutely refuses to live a lie, on or off wax: "If I wasn't out in my music I'd be lying. I wouldn't be able to write a song based on a lie. I know that eventually I'm going to perform a song and someone that has known me for a long time is going to see me. There's no use in even lying about it. Plus, I'm comfortable with myself so it doesn't even matter," she says.
Eyeris, who is also from Michigan but currently resides in New York City, says that she's learning to be more open because she understands how powerful music is.
"Music is self expression of what I go through; my life, my world. In my everyday life I have to deal with issues such as sexuality, love, and judgment. I'm learning to be more open and express myself about these things in my music. Also, music is a powerful force. People listen to what you have to say if they like your sound and message. I want to open up others to awareness and acceptance."
Despite hip hop's discriminatory flaws, these women remain unapologetically devoted to their art form: "I'm going to love music and Hip Hop regardless. There are some rappers who are very misogynistic that I listen to but I don't let their music dictate my everyday life. It's just good music. It may have some homophobic terms and slurs but I block it out. It doesn't really matter to me. It's music, it's the artists expressing themselves. Maybe they are homophobic or maybe it just sounded good at the time. They're doing them and I'm going to do me," shares Mz Jonz. Lady Lust echoes the sentiment: "I love Hip Hop and I love who I am. It is what it is."
The Hip Hop community may not be proud of and willing to accept its homosexual rappers, but here at Autostraddle we salute everyone who isn't afraid to live out loud, especially our female rhyme slayers who have to go to war to be heard.
If you would like to learn more about artists who are out and proud on and off of the microphone, check out the following:

+