May is Masturbation Month (you may have heard), so I thought I'd review a book that's main purpose for existence is to get you off. Mariel Cove is a sexy new erotica serial by and for queer women, which means I had to have it immediately. It's also written by a group of women, each writing for different characters, which is a super cool way to write. It's like a Dickens serial meets queer community meets erotica. That's pretty fucking different.
Here's the thing about writing that features sex – it's really super hit or miss. There's very rarely anything in between. Either it makes you want to touch yourself immediately or it uses phrases like "undulating phallus." I am very pleased to report that Mariel Cove is a major hit that makes you want to hit that vibrator running. And what's even better, they didn't forget that erotica is still fiction (I'm guilty of doing that, sometimes). As in, they still had a story you could latch onto, a good story that follows a long-form feature journalist onto a remote island community populated almost entirely by sexy lesbians, because she's covering the festivals that take place there. This community of lesbians is super inclusive, almost radically so – characters run the gamut of races, socioeconomic status and ability status. There's also drama, complicated relationships, families and family issues, which really make this a rich world to read in. And then basically all of those lesbians fuck each other and the world is magic.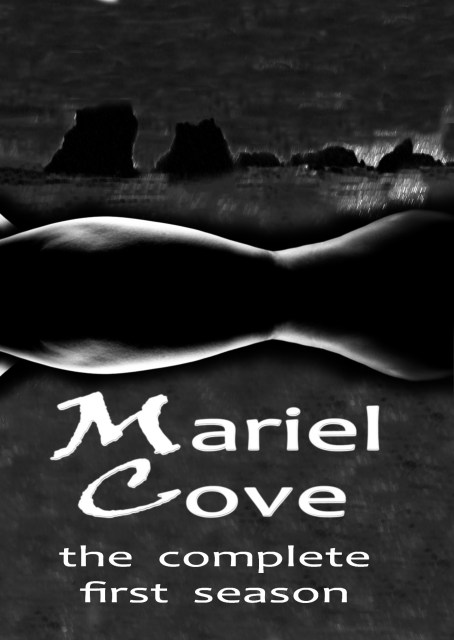 Basically, I like Mariel Cove for three reasons. First, I imagine this is what the Autostraddle commune would look like. All sexy, very diverse and all the fucking all the time always forever and ever. Second, the writing is really good. It flows really well, it's easy to read. Which brings me to my third point – the serial aspect, combined with the group writing aspect, is so unique that I actually can't think of anyone else doing it at the moment, and I can't believe something that flows so well and fits so well is written by so many different humans.
My friends and I would make up stories involving characters that each of us controlled (usually very similar to those in Harry Potter) and then write them down at sleepovers. It was extremely satisfying and I haven't thought about it for a while. I wanted to know a little bit more about the actual process, the press and the creators of this spectacular new way of getting sexy. So I contacted Mariel Cove creator and editor Jennifer DiMarco, who graciously took time out of building a balcony on her house (!) to Skype with me. My first question: where did this idea come from?
Jennifer: The idea first struck me as a novel. Something I would write as a series of 50,000 word standard novels. I had taken a break as an author after twenty years in the business. A friend kept pestering me to watch The L Word. I always said I'm not a huge TV fan (which I'm truly not). But then I found myself working on an independent web series and then some indie film projects. It seemed ridiculous not to give TV a chance. So I watched The L Word and I was impressed with some of the characters and plot lines, but I didn't identify with the LA culture, the vast majority of the characters or their lives. I thought: It would be really nice to have a series for women that shows working class women, diverse races and backgrounds, set in the gorgeous Pacific Northwest. So the idea of Mariel Cove started to form. But it was just going to be me writing it.
So how did the group writing come to you?
Jennifer: Reality caught up with me. I homeschool by kiddos and I own a film production company and a publishing house. When in the world would I write a series of novels?
So I started to think about how television shows have a team of writers. And I pitched the idea of a team of writers writing the series in a television-like style. Visual, shorter scenes, character-driven. I pitched the idea to Angels of Anarchy, who had acted as producer on several of my film projects. I didn't want to publish the series myself because my press doesn't publish exclusively lesbian books and wanted Mariel Cove to reach a queer women audience. The entire group approach was based on the television team writing model. There's a private forum where the author meet, talk about plots, discuss characters.Every author in "in charge" of one or more characters and they write the scenes told from their character's POV. If another author's character is in the scene, the primary author will run the scene by her and get approval for what the character is doing. Then all the scenes are turned in to me. I line edit, smooth the transitions, and make sure that though the characters sound unique, the overall work flows scene to scene.
The whole idea – a 380-page novel divided into "episodes" which make up a "season." Mariel Cove is a television show in prose.
I hope you know this idea is genius? Do you know of any other authors or editors that work in this way?
Jennifer: No. I feel we're the first – not just in erotica but in any genre.
Tell me a little bit more about the press, Angels of Anarchy? It's a queer press?
Jennifer: Half way through the project, the owner of Angels of Anarchy had to sell the press. I didn't want to work with a stranger so – with the support of the writing team – I bought the press.
Holy shit. Congratulations! So you now own two imprints?
Jennifer: Two completely different presses, yes – I am crazy, apparently. I just didn't want to have to answer to a new owner and maybe lose the heart of Mariel Cove and what it could be. Angels will stay focused on work by and for women, exclusively. I plan to do more serials like this, to stick to the Mariel Cove format but explore other genres. I couldn't have done it without the unwavering support of the writing team.
I wanted to ask about one particular element of Mariel Cove – the inclusion of a deaf character. I am so completely thrilled with it because it really busts apart the trope that differently abled people aren't sexual human beings.
Jennifer: Exactly. As much as a racial diversity, I wanted to show a wide range of characters in terms of abilities and sexual bent. That was an element I brought to the project from the absolute beginning. And not just a single deaf character! But characters along that spectrum, so to speak. Tal, Anna, Gabriel.
How did you decide to denote sign language in the piece? I feel like so many people ignore the deaf community in literature, possibly because writers perceive it difficult to write ASL. Your way is so simple!
Jennifer: Yes, it is very simple. That format came from a sit down meeting with Brianne. [author note: Brianne is Jennifer's wife and co-creator, you guys! They're adorable]. We needed to decide several things: How would thoughts be shown? How would ASL? What about a text? What about the other end of a phone call? These were little things but they make a big impact on the readers. We want the ASL – and all the different forms of communication – to be seamless for the reader.
Man, italics! Who knew italics could lead to radical inclusion? So I also wanted to ask you, why do you write erotica?
Jennifer: Because, despite the fact that being a queer woman is now far more talked about and far more public than when I was a teenager, I still see way more straight sex in every bestselling books or major television show than lesbian sex. It annoys me. Women are gorgeous. They have sex in a million different ways together. I knew I wanted the series to have hot sex – all over the sexual spectrum from vanilla to extreme kink. I felt like, being in the position I am as a publisher and film-maker, I owe it to my community to celebrate what we're all doing in the bedroom.
Heck yes! You're gonna get a giant AMEN from me on that one, or rather, AWOMEN. Now I understand readers have a choice of how they can read them? All twelve episodes at once, or individually? I imagine it's kind of like the difference between marathoning a show on Netflix or waiting for the next episode to be released.
Jennifer: Mariel Cove Mondays – a new episode is released every Monday. But the entire first season is also available as a single ebook right now. That idea (to have the entire season available for "marathon" reading) was actually Harley's – the original owner of Angels of Anarchy. And it was based on exactly what you just said – some people like to marathon watch shows.
---
You can either enjoy Mariel Cove marathon style or go episode by episode (starting at the beginning of course) on your Kindle or other tablet/smart phone/computer, by using the Kindle app.