Welcome to the another installment of Make A Thing, where we make handmade gifts for people. Or ourselves. Who doesn't need something special in their life? Join in on the DIY fun and avoid the unnecessary consumerism of the world (and I promise you'll save a few dollars while you're at it).
Header by Rory Midhani
Happy New Year's Day! We have officially made it out of the silly season alive and relatively unscathed! Everyone liked their gifts and I liked my gifts and I enjoyed hanging out with my family even though we all live in the same town so it wasn't a big deal. I just have a few last minute gifts I'm finishing up for my friends I haven't seen after Christmas yet, and then I'm done! And I've only gotten one head cold out of the insanity, so I'm calling this year a success.
Today, let's make two super simple but awesome things. They are both quick to make and always appreciated (everyone loves coasters and magnets, for realsies). Plus, you can just make them for yourself if you'd like because the sharing season is over and it's socially acceptable to be selfish again.
Coasters!
These personalized coasters are one of my favorite gifts I've made so far. They turned out so legitimately good! I found a tutorial somewhere on Pinterest and I've adjusted it to suit my lazy ways.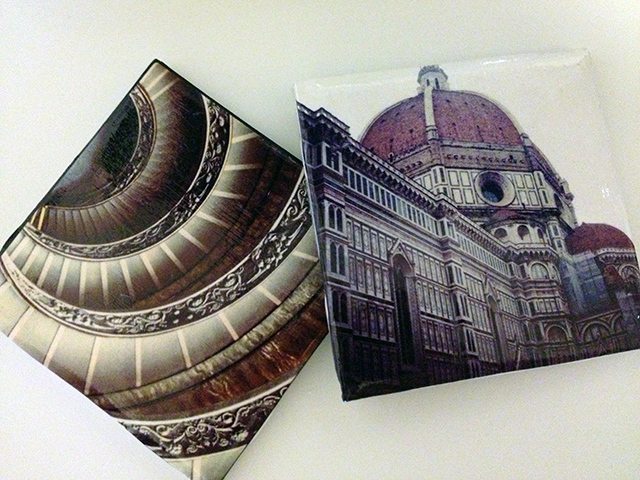 Supplies Needed: Printer, digital photos (or legit photos could work, too!), exacto knife/scissors/rotary cutter, paintbrush, Mod Podge, 4×4 inch tiles (Home Depot has them for less than a dollar each in the bathroom section), clear spray paint, felt, hot glue gun
Level of Difficulty: Second grade girl scout camp crafts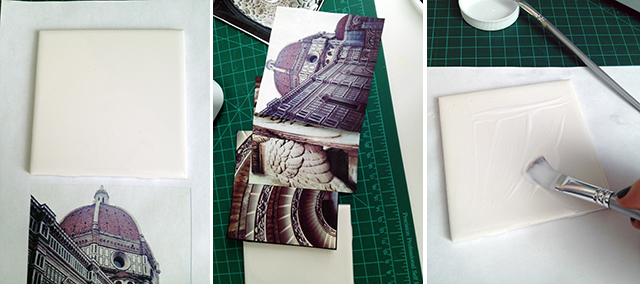 1. Find the photos you'd like to use. I stole these off of my BFF4EVA's Instagram because these coasters are for her. She took these photos in Italy because she's an art history nerd. Point of this digression: Find some meaningful photos. Maybe don't use photos of with people's faces because it'd be weird to put your drink on someone's face. Maybe that's just me. Anyways. Instagram is the easiest because they are already square but find whatever you'd like. Resize them to 4″ by 4″ (11cm by 11cm) and print them out.
2. Cut out those photos. I cut out mine by placing my tile on top and exacto knifing around the edge to get them to fit perfectly.
3. Paint a thick layer of Mod Podge on the tile, then place the photo on top. Smooth it out from the center so you don't get bubbles. Also, one of mine is crooked but it's charming, so don't judge me.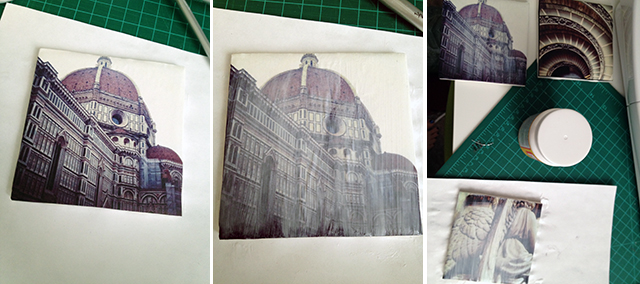 4. Paint on another thick layer of mod podge on top of the photo. Let it dry, then paint on one more. Make sure to get the edges, but you don't have to worry about the bottom.

5. Once they are completely dry, take them outside and spray paint a layer of clear sealant/paint all around them, making sure to get the edges. This ensures they are waterproof. Which is good, because, you know, they're coasters and all. Let the paint dry in a well ventilated room (open a window or this will smell bad for awhile).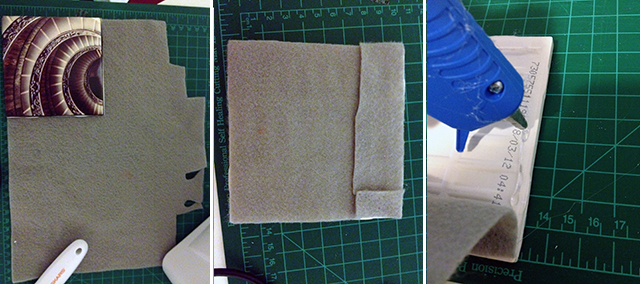 6. Cut out your felt by putting the tile on top and exacto knifing around the edges, or trace it with a pen and cut it out with scissors if you're old school.
7. Flip your tiles over and hot glue around the edges, making sure to push the felt on really well. You don't want them to be wobbly, so try to make your felt as flush against the bottom as possible. You can also trim the felt again after you glue it on if it has some wonky edges. You can also piece together felt if you don't have enough. For me, it didn't seem to ruin the levelness needed for a beverage coaster.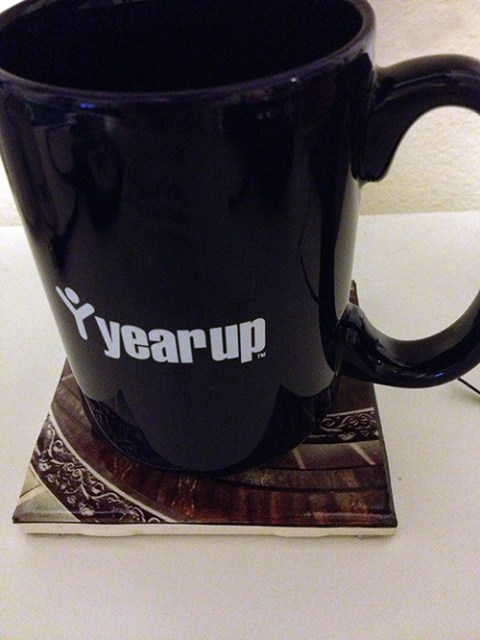 Done! Admire your handiwork. They're so shiny and pretty. My friend is going to be lucky if she actually does get these and I don't just keep them for myself.
Bottle Cap Magnets!
Supplies needed: Bottle caps, hot glue, magnets with adhesive backs
Level of difficulty: Hot glue is hot! Otherwise, dead easy.
For some reason, we keep our bottle caps. I don't even know why, but we have a ton of them. Zeller has been plotting up some coasters of bottle caps, but for now, this seems like a good way to at least use 12 of them. These would be a great gift for the beer snob in your life.

1. Pick out pretty bottle caps. It's best not to use bent ones.
2. Fill them up with hot glue. You're going to use a ton of hot glue. This is tedious. Don't burn yourself.
3. Let the hot glue mostly dry before sticking the adhesive side of the magnet onto the glue. You don't want to stick them on when the glue is still hot because then the edges of the glue will overlap the magnet and they won't stick to your fridge. Just ask me why we have 11 bottle cap magnets and not 12.
Tah dah! That's it. Wasn't that the easiest?