You're right, my title isn't a real sentence! Y'all know what's been happening in the world. It pretty much feels like it's burning, which means sometimes you have an emergency drop-by person who needs a fucking drink. Sometimes that person is you. But most times that person is both of you. Because you've been to two rallies in seven days and your friend's gotten into a Twitter fight with someone whose handle is ManFeelings90210. When that time comes, the best cocktails fit two criteria: 1) they should require nearly no effort to produce and 2) they should taste like a candy necklace. Because fuck it! Fuck elegance and effort, sometimes you just want to hunker down and watch Crazy Ex-Girlfriend with a sugar drink.
Enter the Jack Rose. Which I straight up renamed a Jane Rose without changing a damn thing about the recipe. Because Jack Rose sounds like a senator I have to call to take to task over passing through too many Tr*mp nominees and Jane Rose sounds like a senator I call to thank for passing through almost no nominees because a woman's place is in the resistance. It still looks pretty (a nice deep red), but it definitely tastes like Smarties.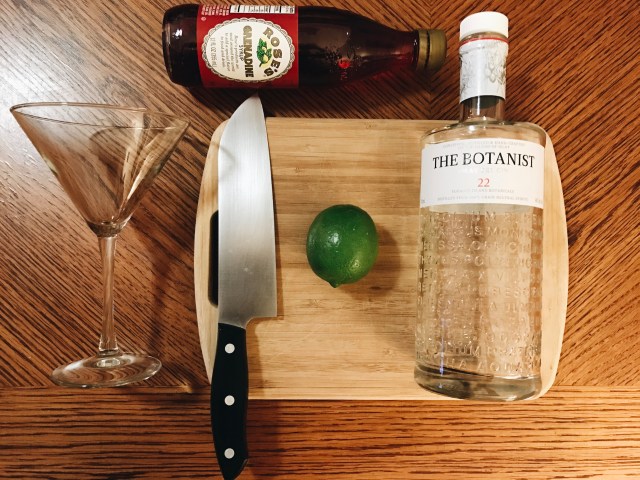 What you'll need:
2 oz gin
0.5 oz grenadine
0.5 oz fresh lime juice
lime peel to garnish
a shaker
a strainer
and a glass to put it in and that is literally it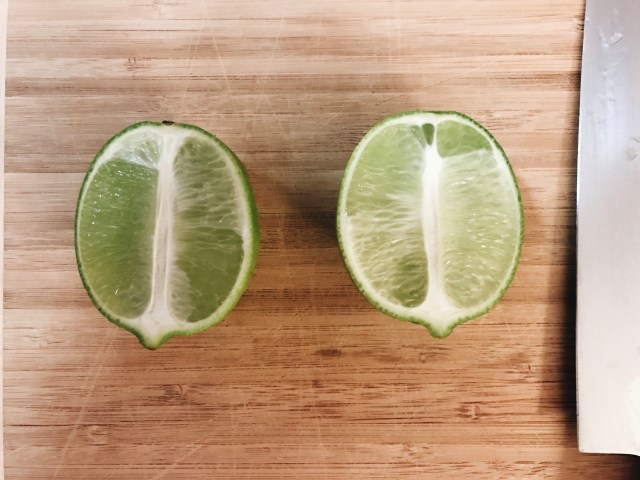 First, juice your lime. Cut it long ways because that'll get you more juice, and then you'll definitely have enough for you and your friend or girlfriend or wife or cutie pie person. For some reason, you always gets more juice that way.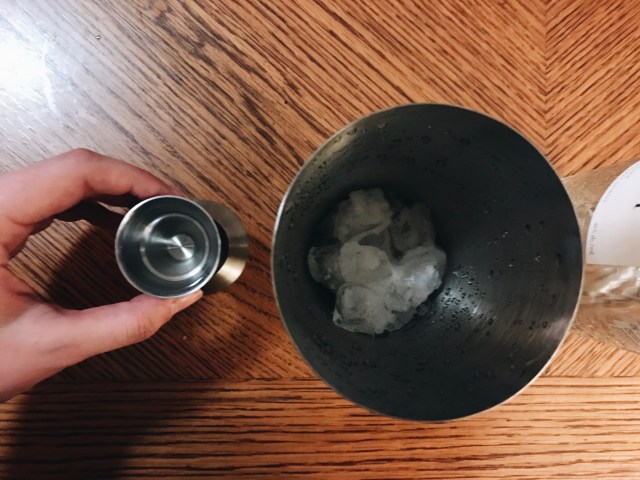 Then fill your shaker halfway with ice. Dump in the gin, lime juice and grenadine. A tiny bit about shaken drinks—whenever you have fruit juice of any kind, you're going to want to shake and not stir. Shaking is also for making the drink cold as much as it is for actually mixing the drink. So shake until the outside of your shaker is frosty.
Strain that sucker into a martini glass. Cut a little bit of the lime peel to garnish. And that's it. That's literally all you have to do. It's so easy and it's sweet and it's perfect for an evening where you sign off Facebook so you can come back swinging another day.
I gotchu all. Don't be afraid to have a self-care evening with a friend. And tell me what very funny TV shows and movies you're watching with your drink.