This was an unbelievably great year for music. So much so that it would be damn near impossible to even attempt organizing a 'Best Of' list at this point (Jess already did an amazing job of this anyway, so go read that). So instead, I've opted for a different approach, handing out awards based on haphazardly-chosen categories. Enjoy, and feel free to add your own!
Best Music of 2010 According to Lindsay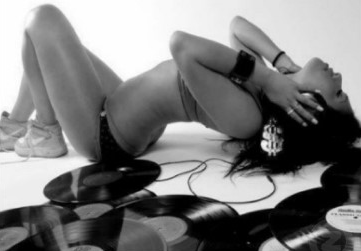 Semi-Emergent Artist of the Year: Janelle Monáe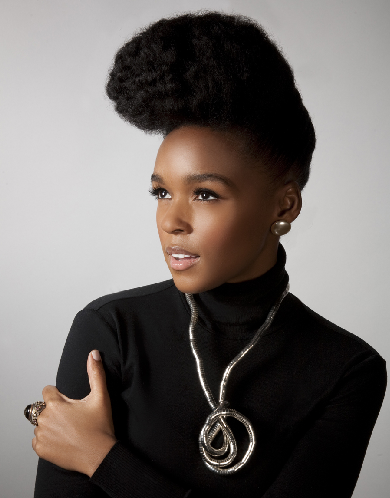 Why this woman is not a bigger star than Katy Perry or Ke$ha is beyond me. She's got chops, imagination, swagger and fantastic hair, and soon enough, she will be massive.
+
Best Guilty Pleasure:
DJ Khaled feat. A Whole Lot of People, "All I Do Is Win"
In a year stacked to the hilt with singles we were afraid to admit we liked, only one had the power to become both catchphrase and battle cry. Throw your hands in the air, make 'em stay there.
+
Gaga Video of the Year: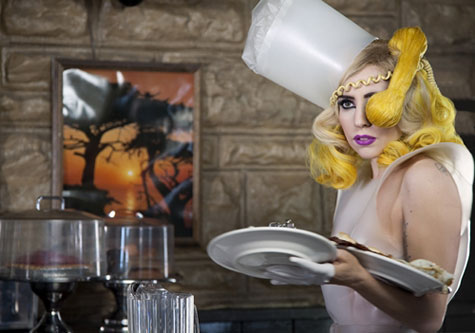 The night Managing Editor Sarah and I graduated from college, we watched this at least twice after excessively celebrating. Good times.
+
Best Spinoff Account of Kanye's Twitter:
Sample Tweet: "staring at this Staples catalog all day. man, they need to COMBINE style sets and THINK about back-to-school as EXPRESSION + SAVINGS."
Runner-Up:
Sample Tweet: "Liz Lemon, I always misspell genius SMH! The irony!"
+
Best Release By the Child of Another Musician:
Justin Townes Earle, Harlem River Blues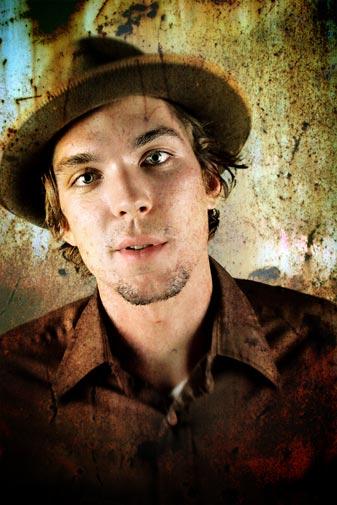 Struggles to overcome substance abuse problems and spats with concert venues aside, the son of country great Steve Earle and namesake of the late, great Townes Van Zandt put out one of the year's best albums.
Runner-Up:
Because, duh.
+
Best Use of Kinetic Typography:
The First Promo Video for Cee-Lo's "Fuck You"
+
Best European Club Banger:
It went to No. 1 in 15 countries. Pitbull and Kanye West are featured on remixes. The beat is infectious, if not virulent. I dare you to listen to this and sit still. Go on. Try it.
+
Best Cross-Continental Collab:
When artists from two different musical cultures and traditions come together, the results can sometimes border on hokey or sound forced. But this EP, where two British folk artists with big albums this year jam out with an ensemble from India, is haunting, intricate and, dare I say, magical.
Best Collab By Two Very Different Artists From the Same City:
A beautiful, sincere piece of music, and one that almost comes off as refreshing in the midst of a barrage of AutoTune and heavy synths.
+
Biggest Disappointment:
Not necessarily a bad album, but the most memorable aspect of the NYC duo's sophomore effort was the album art, which looks like Sonic the Hedgehog-Sea God is swallowing a '90s-era Nicklelodeon cartoon character against an acid-trip chessboard.
+
Best World Cup Anthem:
Not an official World Cup anthem, but this South African group's hella catchy single represented the host nation well.
Runner-Up:
even though I'm not sure it counts because the original version was released in 2009. But damn. That song is just so freakin' uplifting.
WOrst World Cup Anthem

:
The U.S. Men's National Team represented its country with power, grace and general classiness (even when sippin' Buds with former President Clinton in the locker room—AMERICAAAA!). This song has none of those positive attributes.
+
Best Moment of Girl Talk's All Day:
There will probably be lots of contentious debate over this, but I'mma have to go with the M.O.P./Miley Cyrus combo on That's Right."
Best Non-Girl Talk Mashup:
"Vagapop" (Lil Wayne vs. Wolfmother) from My Sick Uncle's (500) Days of Weezy
Pretty much everything on My Sick Uncle's (500) Days of Weezy mixtape is amazing, but the "Vagabond"/"Pop Bottles" mashup (appropriately named "Vagapop") might be my favorite. The braggadocio-packed celebration anthem gets a layer of earnestness thanks to Wolfmother's folky riffs.
+
Best Out-of-Genre Cover:
The Carolina Chocolate Drops
…doing Blu Cantrell's "Hit 'Em Up Style."
Runner-Up:
Lissie
Lissie's beautiful take on Kid CuDi's "Pursuit of Happiness."
+
Most Ridiculous Moment on Ke$ha's Debut Album: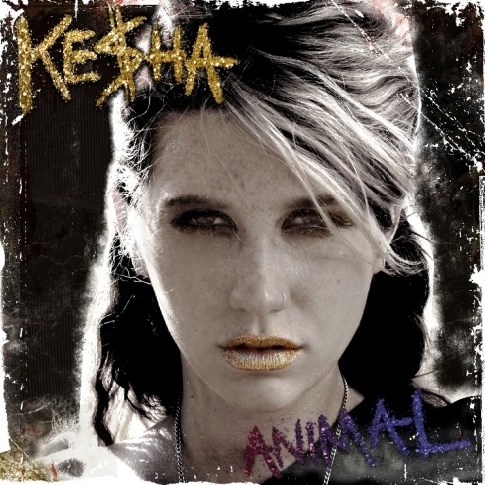 All of them.
Runner-Up:
The fact that there is a song called "Party at a Rich Dude's House." Hello, pop music in 2010.
+



Center of the Popular Music Universe in 2010:
Atlanta, Georgia

In the interest of FULL DISCLOSURE, I might be a bit biased because I spent the summer in the ATL and worked at a music magazine there, but a pretty massive chunk of the people who mattered in pop music in 2010 are from the A. Cee-Lo Green. Janelle Monáe. B.o.B. Keyshia Cole. Of Montreal. Big Boi. Gucci Mane. Mastodon (who didn't do a whole lot this year but are still AWESOME). Waka Flocka Flame. Deerhunter. Ursherrrr. Need I say more?
Runner-Up:
Canada.
The entire country. Between excellent albums from Arcade Fire (#1!) and Wolf Parade and the rapid rise to fame of a certain blonde teen idol with a haircut quite a few of our readers are probably sporting right now, our neighbors to the North have built a powerful legion of artists poised to rock the world (or at least sing to thousands of screaming tweens).