Hello everyone! I'm at home in Florida right now enjoying the sun and old people. This winter break has provided me with a close up look at what I will be like when I am 85. It's not looking good.
Multiple holidays have gone by since the last time I wrote. Let's see…I went to a Halloween party in Brooklyn the night before Halloween (I mention this solely for the purpose of it making me sound cool) and then spent actual Halloween in bed watching Keeping Up With the Kardashians (this is closer to the reality of my coolness). Thanksgiving this year was an exact repeat of my Thanksgiving last year. It included my Catholic father, my stressed out mother, my absent minded brother, my Alzheimer ridden nana, and our in-no-way related to us 91 year old neighbor who cannot walk but refuses to use a wheelchair. We had the same conversations over and over again, including one about the pope's decision to support condom use in Africa. A very fun conversation to have with the elderly over turkey and pie.
Other than my Nana, no one in my family lives close by so holidays are usually pretty small in my household. But this year we had twelve extra guests fly down here from my mother's side of the family for Christmas. Despite the hectic nature of this event, it did remind me of just how lucky I am to have the family that I have. There were no huge fights. No disputes over politics. No weird racial or gay slurs. My grandmother even had her gay neighbors over for one of our family dinners.
Just like any family, mine isn't without flaws. My grandma managed to insult everyone's ego by either commenting on their weight or lack of musical talent. She was also keen on lying down on the couch, putting her hand on her head, and exclaiming to no one in particular "oh lord, I probably won't be here tomorrow.wp_postsShe did this roughly four times a day, always ending with a loud sigh. I now know who I inherited my dramatic tendencies from.
Adorable Things My Slightly Dysfunctional
Family Did Together Over Break
My parents' favorite holiday tradition is picking out Christmas songs for the family to perform. Yes, to perform. It is my parents dream to start a family band and every year they think that the family is going to start said band over Christmas. Their dream is to have us perform the "cool", "rock n' rollwp_postsChristmas songs because everything about a family of four singing Christmas songs screams "rock n' roll."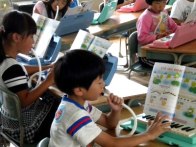 Generally, they want me to play the piano and my brother to play the guitar while they sing "Merry Christmas, Babywp_poststo one another. Every year my brother and I flatly deny their request. But this year, with my self-proclaimed "artisticwp_postsfamily gathered in South Florida, my parents dream of forming a family band finally came true. There were five guitars, one banjo, one Ukulele, one mandolin, and one melodica—a silly looking instrument that I played until I almost passed out—all strumming along to Frosty The Snowman. We may have sounded pretty awful (my grandmother had to leave the room because, "I cannot handle anything that is not perfect"), but at least we were ridiculously cute.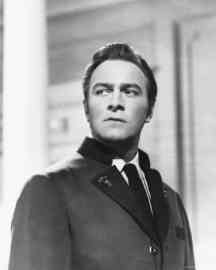 Another fun family activity that my family engaged in was watching The Sound of Music together, adding 100 points to our adorableness score. The Hallmark-esque magic of this moment dissipated after two minutes when every boy under the age 17 left the room and my father started doing a German accent. But watching the movie reminded me of my undying love and man crush on Captain Von Trapp. I hate the idea of calling someone Captain but I would tooootally call him Captain, he is that beautiful. When he sings Edelweiss it's like he's singing just to me…me and Austria. It's as if I am his own personal Austria.
Also, my brother has a haircut that makes him look like a lesbian. He looks like a lesbian who looks like Justin Bieber. It's pretty exciting.
So, What Are You Going To Do After College?
Apparently, winter break of sophomore year is when every person over 40 begins asking what you plan to do after college. I'm still unsure of exactly what I am going to major in so it's pretty hard for me to have an idea of what I'm going to do after college. I now just tell people that I am majoring in art history but plan on working in some aspect of the entertainment industry. It sounds relatively legitimate. I am not 100% sure what it means, but it has a nice ring to it. I've always just assumed that my whole life would work itself out. I'd just be super famous for no apparent reason and then write an action movie starring Ricky Martin and Enrique Iglesias as rival choreographers. Normal life goals like that.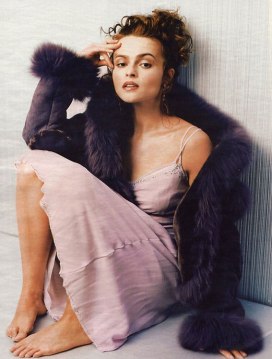 My life plans thus far are as follows:
• Graduate with a degree in "extended knowledge of African American girl bands circa 1985-2000".
• Get "discoveredwp_postson an elevator while singing the theme song to That's So Raven.
• Become the perfect cross between David and Amy Sedaris.
• Marry Captain Von Trapp.
• Divorce Captain Von Trapp.
• Marry Helena Bonham Carter.
• Have some kids.
• Be the sensible, yet hilarious housewife on The Real Housewives of Beverly Hills.
• Die happily in my sleep at age 103.
It's sort of a foolproof plan.
Completely Unrelated To Winter Break And Cute Family Time
I have a question. What does cuddling actually mean? I have never been a very touchy feely person and I'm a big fan of personal space. It has taken me years to give people regular hugs and not just awkward idontreallyknowhowtohug hugs. So when my friends get together and cuddle with one another in a completely platonic way, I'm like "What?! I don't understand?! Don't they felt weird?"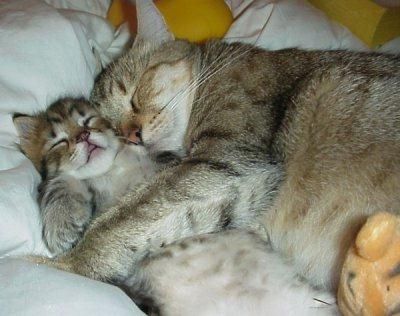 I think my bafflement of this phenomenon might stem from the fear I had in high school. You know, the fear that once people know you are gay every one of your girl friends is going to assume that you are coming on to them. I avoided locker rooms, changing in front of my friends, and sleeping in the same bed as many of my girl friends because of this fear. And although I no longer am afraid of these situations, I still do not know where the lines of physical contact between women are drawn.
So here's the thing, I really enjoy cuddling, like a lot, buuuut I don't feel comfortable cuddling with friends. Is there something I could do to change this? Like, wouldn't it be fun if "hooking upwp_postssometimes just meant "cuddling". For instance, you go out one night to a party or some other sweaty deviant venue and at the end of the night you take a lady home. But instead of getting all hot and bothered and taking off all of your clothes, you just pop in a DVD of Greys Anatomy season one and cuddle the shit out of each other. THAT is my ideal night. I'm putting it into my life plan right now.
The End of This Post: A Picture of My Brother
So my 16 year old brother has this haircut, the kind of haircut that sort of makes him look like a lesbian and also sort of makes him look like Justin Bieber. Therefore, it makes him look like a lesbian who looks like Justin Bieber (is that still a thing?). So here is my brother standing next to his twin, the accidental lesbian icon J-Biebs.