Hello and welcome to this week's Lez Liberty Lit!
Things About Queer Books (And Other Books Relevant To Your Interests)
"Poetry and magic are for everyone," say the Astro Poets in a conversation at The Literary Show Project. Dorothea Lasky continues:
"I think that both poetry and magic are for everyone, and that both are ideal ways for everyone to have a voice in a world that might try to keep them voiceless. What I've always loved about poetry is that it resists all means of classification. It truly is about making up your own language and changing the language that everyone speaks. Magic functions in this way, too––it resists dominant structures and organized power and redistributes power to all voices. In my mind, both of these things are our path moving forward."
At the Rumpus, Mariam Rahmani writes about "white men saving brown women from brown men," the Muslim ban, Orientalism, language as power and more, noting: "As this presidency and the campaign that preceded it have reminded us, language matters. Language normalizes all sorts of racism and sexism, emboldening still more that might have remained unarticulated. In the last year especially, we have felt how language hurts."
Read these 24 books that form the most influential writing on race and racism in America. Read these ten books about immigrants' experiences. Read these 11 Mexican authors. Read these 34 books by women of color. Read these 100 feminist-relevant YA books. Or these six body-positive coloring books.
Grindr has a poet in residence.
"Her goodness cuts to the quick of human experience," writes Molly Mcardle of Roxane Gay in Brooklyn.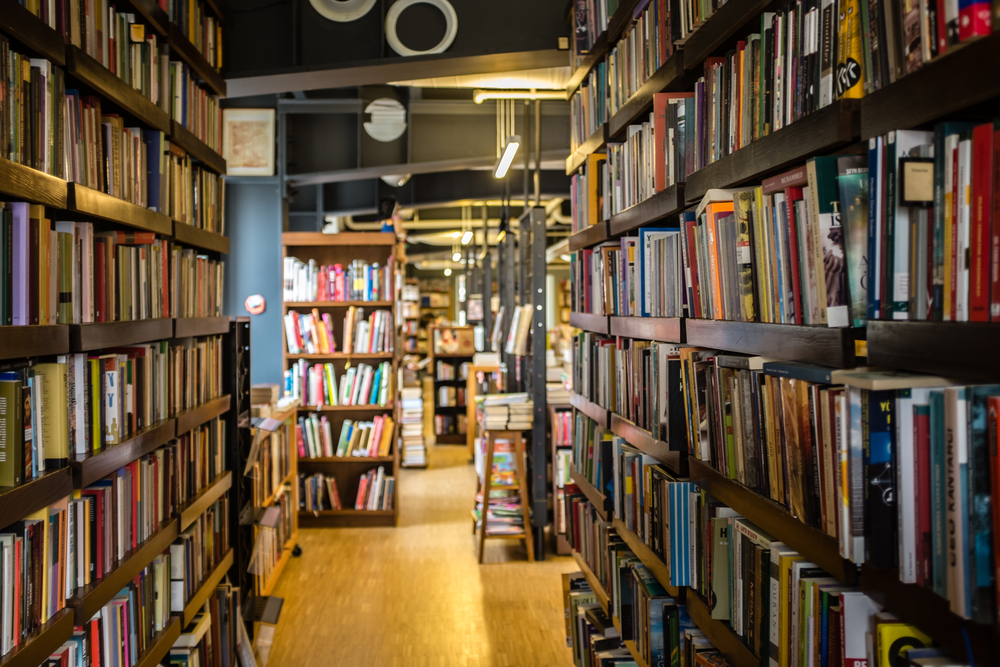 At the Los Angeles Review of Books, Maya Angelou: And Still I Rise filmmakers Rita Coburn and Bob Hercules discuss following Angelou's story, her role as a teacher and writer, self-reinvention and more.
Of the movement to build an alternative women's culture nonetheless rooted in capitalism, "feminist bookstores were some of the most successful, until they weren't," writes Stephanie Young at the Los Angeles Review of Books.
"I never lied or did something ill-advised just for the story. I just mined my life for the weirdest, best and most tragic jewels until they were gone." At the New York Times, Anne Helen Petersen writes about the personal essay industrial complex, How To Murder Your Life, All The Lives I Want, torching the ground rather than yourself and more.
Nostalgia is dangerous.
If you want to base your self-worth today on a quiz on the internet, here's one on grammar just for you.
Poetry is emo is poetry.
"It's like of course I always want to kick the frame in some way. But that's still not the only or the most interesting thing I do." At the Rumpus, Zoe Tambling interviewed Eileen Myles on her new poetry record Aloha/irish trees; gender, time and place; perception; and more.
At Jezebel, Madeleine Davies interviewed Jessa Crispin, author of Why I Am Not a Feminist, on the failures of contemporary feminism, celebrity feminists, nuance, Twitter, "self-care," capitalism, community and more. And at the Los Angeles Review of Books, Maria Bustillos reviewed the book, calling it "all the more disappointing because the good parts are so good."
Casey the Lesbrarian reviewed Ivan Coyote's Tomboy Survival Guide, noting, "Like in all of their work in various forms, Coyote's writing in Tomboy Survival Guide is full of their trademark generosity and care."
Here's where to find queers in Shakespeare.
Here is a resource guide to writing with diversity collected by Malinda Lo.
"[I]n the South, time itself has ruptured and become apocalyptic," writes Colin Dickey in a review of Joan Didion's South and West.
See you at LitFest Los Angeles next week.