World, say hello to Pope Francis. After Pope Benedict XVI announced his resignation in February, Catholics and non-Catholics alike have been waiting to hear who the Cardinals would chose as the next Bishop of Rome. While speculation pointed to Angelo Scola of Milan and Odilo Scherer of São Paulo as frontrunners, after only two days and five votes Cardinal Jorge Bergoglio was elected Pope.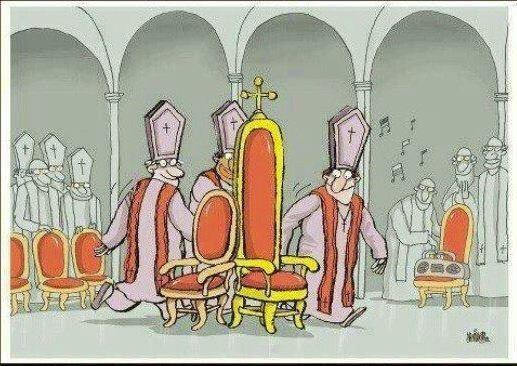 Quo nomine vis vocari?
After accepting his election, the new pope took the name Francis. Unlike John Paul II and Benedict XVI, the new pontiff's name will carry no numerals; He will be the first Pope Francis in the nearly 2000-year history of the Church. His choice to invoke the name of St. Francis of Asissi has been called "stunning" and "precedent shattering." Though St. Francis was modest in his own life, his legacy is anything but. Often associated with nature, St. Francis was committed to poverty and worked to rebuild the Catholic church. In many ways Pope Francis has lived up to his new namesake. He refused a room in the archbishop's palace in Buenos Aires in favor of living in his own downtown apartment and took public transportation to work rather than the limousine that was available to him. After his appointment to cardinalship in 2001, he discouraged Argentinians from travelling to Rome for his celebration and instead asked them to donate the money from plane tickets to the poor.
However, his name pays homage to more than one man. St. Francis Xavier was a follower of Ignatius of Loyola and one of the seven original Jesuits. Pope Francis himself is a Jesuit, the first of the order to be elected to the Holy See. Though Jesuits are typically discouraged from taking positions of power in the church, the pontiff was named Auxiliary Bishop of Buenos Aires in 1992 and became Archbishop on 1998.
Power isn't the only way in which Pope Francis differs from many Jesuits; his order has been instrumental in spreading liberation theology – a controversial belief that one's faith is best expressed through political and social support for the poor and oppressed – in Latin America, yet even during times when many priests were making progressive moves Bergoglio "insisted on a more traditional reading of Ignatian spirituality." His actions during the murderous 1976 -1983 Argentine Junta are inscrutable at best and have been called cowardly by his detractors. When Orlando Yorio and Francisco Jalics – two Jesuit priests who practiced liberation theology and were working in slums – were kidnapped and tortured, Bergoglio was accused of handing them over to the dictatorship by refusing to publicly support their work. Through a series of quiet moves, he managed to free both men and has told his biographer that he "regularly hid people on church property during the dictatorship, and once gave his identity papers to a man with similar features, enabling him to escape across the border."
Fratelli e sorelle, buona sera
In his first address as pope, the pontiff told the crowd at St. Peter's Basilica that "It seems that my brother Cardinals have come almost to the ends of the Earth to get him."  From the perspective of the Vatican, Argentina might as well be the end of the World. Pope Francis is the first non-European pope since Pope Gregory III, a Syrian who served from 731-741. The son of an Italian immigrant and railway worker, Bergoglio is known as a reserved but compassionate man with a talent for evangelism. Though media-shy, he doesn't struggle to communicate his orthodox; he simply prefers the pulpit to the TV. In 2010, one month before Argentina legalized gay marriage and full adoption rights, the then-Archbiship sent out a missive to monasteries telling them that adoption by gay people is "discrimination against children" and that they were being lied to by the government and other groups pushing for equality. "Let's not be naive," he said, "We're not talking about a simple political battle; it is a destructive pretension against the plan of God. We are not talking about a mere bill, but rather a machination of the Father of Lies that seeks to confuse and deceive the children of God." He's also expressed views on abortion and contraception that fall in line with traditional Catholic teachings.
Though his name suggests that big changes are in store for the Church, Pope Francis's history suggests that he's far from progressive. True, he's visited an HIV/AIDS hospice to wash and kiss the feet of 12 AIDS patients and has condemned the practice of refusing baptism for children born out of wedlock as "rigorous and hypocritical neo-clericalism." But these actions, along with those during Argentina's Dirty War point to what the National Catholic Register aptly calls a penchant for "growth in personal holiness over efforts for structural reform." While his compassion is admirable, it leaves room to wonder what impact his legacy will have. No amount of modesty will change the fact that this man is now responsible for an institution of enormous power. It may not be the change we would ask for, but we can at least hope that for LGBT Catholics of LGBT people with Catholic families and communities, a Pope who preaches quiet love might make a little room for those close to them to find their own truth.